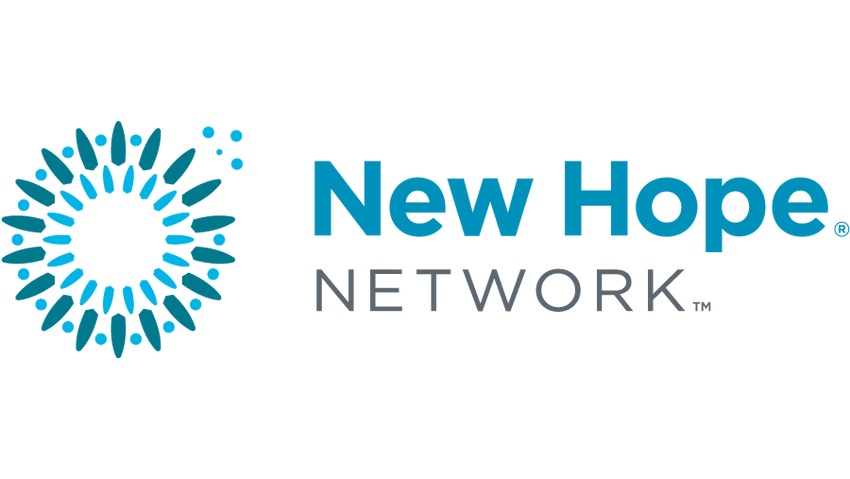 You may think the beauty-from-within movement is new. But the cosmeceutical seed was sown more than a decade ago. Science-backed functional ingredients and nutrients are taking the beauty category by storm. Fueled by America's aging consumer base, the market for anti-aging products is seeing growth in several applications—from functional foods and beverages to therapeutic supplements and traditional body care. The variety of emerging beauty products—think ingredients that target stress relief, anti-aging, ultraviolet protection, overall wellness, skin hydration and hormonal balance—makes the category difficult to define, but recent statistics from Datamonitor, a market-analysis firm with offices worldwide, show growth potential. The 2009 United States cosmeceuticals market value is projected to be $3.6 billion. Datamonitor estimates the European market, which is slightly more mature than the U.S. market, will reach $4.4 billion in 2009, with annual growth of 4.8 percent per year.
Now cosmetic companies realize that beauty equals health.
Industry experts believe now is the time for functional personal care. Consumers are finally making the connection between what they put inside their bodies and their appearance. "There is growing general awareness that diet has an effect upon things other than weight and health," says Jocelyn Mathern, technical health manager for North Bergen, N.J.-based ingredient supplier Frutarom USA. "If a person is eating junk food and is overweight, her skin won't be as healthy as it should be either."
"I think it is about the science," adds Laurent Leduc, vice president of Frutarom USA's health and marketing division. "There is more research in this area now, and suppliers are able to bring ingredients with proven science. That's helping the category."
Cosmetic companies are beginning to see the light, as well, says Lisa Petty, a holistic nutritionist and beauty consultant to Watsonville, Calif.-based essential-fatty-acids manufacturer Nordic Naturals. The company recently launched Omega Longevity—a supplement that features fish oil, green tea and resveratrol for healthy aging. Petty says she has talked to all the major cosmetic companies. "They used to look at me like I had three heads. Now they are realizing that beauty equals health, and if they are not talking about this message, they look like they don't get it."
Cosmetic companies also are dealing with much savvier consumers who know what they don't want. "The cosmetic business used to be about brand names, pretty pictures and beautiful packaging," says Alda Brandao, director of cosmeceutical and nutricosmetics sales for PL Thomas, an ingredient supplier based in Morristown, N.J. "Now people look at labels and say, 'I don't want parabens, but rosemary is OK. I eat that, so how bad can it be?'"
Cosmetic companies point to research that indicates certain oral cosmetics or nutracosmetics can help topical products work better, says Mark Vieceli, manager of marketing and business development for Capsugel's Americas, an encapsulation supplier based in Peapack, N.J. For example, "the oral carotenoids—lutein, astaxanthan and zeaxanthan—can be powerful supplements to their topical offerings." Capsule companies are getting in on the act by offering new delivery systems to make these ingredients more bioavailable. Capsugel's Licaps liquid encapsulation technology, for example, allows an unstable phytochemical like astaxanthan to be delivered in the optimal liquid form.
The best approach is both topical and oral, says Autumn Blum, formulator and CEO of Organix South, a Bowling Green, Fla., maker of neem-based supplements and body care products. Topicals may work for many skin conditions, but you also need to support that effort from the inside out, Blum explains. "If someone has a chronic rash due to an overgrowth of candida, then neem, which is strongly antiyeast, would help to end the rash. There is synergy in doing both."
The formulation challenges are a primary reason that the eco, natural and organic cosmetic trend lacks adequate regulations and standards. Though there are several industry efforts under way to create standards for natural and organic products in the United States and Europe, the resulting programs may create more consumer confusion than they solve. There is the Natural Products Association standard for natural personal care; Oasis, an organic standard for personal care; Eco Cert, a European standard; and the National Organic Program standard, originally designed to regulate agricultural standards for organic foods but not specific to cosmetics.
Kristi McNamara, founder and CEO of Tilvee, a natural personal care manufacturer based in Boulder, Colo., acknowledges that the multiple standards are problematic. "There are so many seals and unless a consumer gets that some of these seals may allow synthetic fragrances and things like that, it can be very confusing. They need to know what shade of green they want."
Standards are less problematic for orally ingested products that are regulated under the Dietary Supplements Health and Education Act. However, DSHEA doesn't cover topical products with functional ingredients, so they can't use function claims to explain what they do. "We can use the beauty claims, like soothe, hydrate and smooth, but we can't say heal or alter, so these products are much more difficult to market," Blum says.
Manufacturers have more choices than ever in active ingredients for health and beauty products. PL Thomas, for example, just introduced a patented dietary ingredient made of protein filtrate obtained from sweet whey. Called SkinGestPSOR, it supports immune function for skin, addressing skin irritations such as itching, flaking or scaling. The bioactive profile of the ingredient is related to growth factors, active peptides and immunoglobulins in the extract. In two double-blind, placebo-controlled clinical trials, SkinGestPSOR was proved clinically safe and effective for treatment of mild to moderate skin conditions.
PL Thomas also recently introduced Lipowheat, a natural ceramide ingredient for hydration and restoration of the skin's outer layer. Most ceramides on the market are synthetic, Brandao says. Three human studies showed that when taken orally, the natural ceramide hydrates the skin and when used topically, it is good for skin and hair, she says. The ingredient can be used in a supplement or in a water-soluble powder suitable for beverages and creams.
DSM Nutritional Products, with world headquarters in the Netherlands, also has a growing portfolio of beauty-from-within, including nourishing nutrients and formulations for skin hydration and barrier maintenance, ultraviolet protection and oxidative stress. The products include carotenoids, vitamins and antioxidants, polyphenols, polyunsaturated fatty acids and customized beauty blends such as HydraBella Plus for hydration and Fruitful for healthy aging.
NutraGenesis and Sabinsa Corp. are combining ayurvedic ingredients to create patented extracts for topicals and orally ingested products. Brattleboro, Vt.-based NutraGenesis recently introduced Sendara, touted to reduce levels of cortisol and stress hormones in the body. The branded ingredient contains Sensoril from the mood enhancer ashwagandha, and Capros, an antioxidant, to provide stress relief. Available in a powder form, Sendara can be used in dietary supplements as a stand-alone or as a complementary ingredient.
Sabinsa Corp., with U.S. headquarters in Piscataway, N.J., began applying materials for cosmeceutical applications as early as 1999 and pioneered the concept of biostandardized natural extracts for cosmetics, according to Lakshmi Prakash, Ph.D., vice president of innovation and business development. The company's latest introduction is Saberry, a standardized extract of Indian gooseberry, which is a superfruit with potent antioxidant properties, immune support and anti-inflammatory activity. "It has the ability to balance the antioxidant systems in the body," Prakash says.
Sabinsa also is studying Boswellic acids developed from gum resin, shown to inhibit inflammation and reverse the signs of aging; and sesame lignans from sesame oil, which has long been part of a traditional beauty routine in India. The company has a proprietary Natural Sesamin Complex, available as a free-flowing powder extracted from seeds that's shown to address blood sugar and lipid levels and to support a healthy liver and immune response, all contributing to younger-looking skin. Sabinsa also offers a natural anti-aging extract from green coconuts in a proprietary freeze-dried product that can be used in hair care formulations and in topical preparations to nourish, condition and soothe tissues, Prakash says. The product can be used in cosmetic preparations and functional foods.
Saberry has the
ability to balance
the antioxidant
systems in the body.
Frutarom recently announced a partnership with Copalis to market the French company's well-being and oral cosmetic ingredients in the U.S. Among these is Collactive, a prominent oral anti-wrinkle ingredient in the French market that contains collagen and elastin of marine origin.
Collactive has shown promising results in an independent clinical study at Dermascan Laboratories in France. When taken orally by 43 women ages 40 to 55, it showed a 19 percent decrease in deep wrinkles among 71 percent of the subjects. The ingredient is available for food supplements, bars and beverages.
Frutarom also is launching a line of ingredients for topical use focusing on natural solutions for skin aging, sun care, inflammation and oily skin. They include Alguard with a red microalgae to shield the skin from ultraviolet rays; Z Care for acne and inflamed skin conditions; and TopicPure, a line featuring green matte for DNA protection and anti-aging, pumpkin seed for oily skin and pink rock rose for inflammation after sun exposure.
Subscribe and receive the latest updates on trends, data, events and more.
Join 57,000+ members of the natural products community.
You May Also Like
---
Sep 20 - Sep 23, 2023
Natural Products Expo East is the East Coast's leading natural, organic and healthy products event.
Learn More