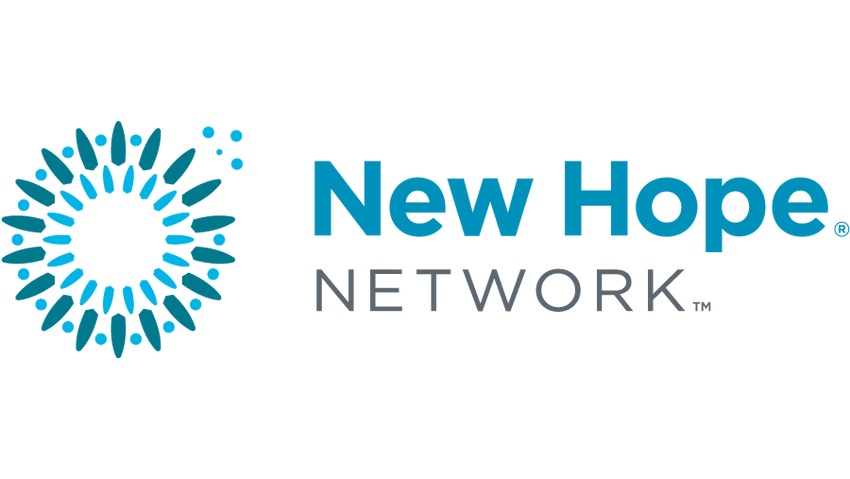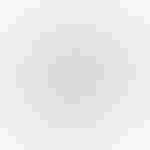 The Campaign for Safe Cosmetics is a coalition of U.S. health and environmental non-profit groups, including the Environmental Working Group and Health Care Without Harm, working to promote non-toxic personal care products.
In connection with the campaign, EWG launched the extensive cosmetic safety database Skin Deep. The third edition of the database launched in March 2007 and contains brand-by-brand safety rankings for nearly 25,000 cosmetics products. The Campaign for Safe Cosmetics also has the "Compact for Safe Cosmetics" signed by over 700 companies, publishes reports, tests products for contaminants and pushes for legislation. Most recently, the group made headlines when it announced it found lead in 60% of the lipsticks tested by the group.
NBJ spoke with Campaign for Safe Cosmetics co-founder Stacy Malkan to learn about the group's future plans and thoughts on the industry.
NBJ: What will the Campaign for Safe Cosmetics be working on in 2008?
Malkan: We're really focusing this year toward federal legislation to fix [the lack of cosmetic regulation] problem: hoping to see a bill introduced and serious organizing efforts to get some legislation passed. We're also going to be looking at doing more product testing – hopefully in the months to come. And continuing to research the problem areas in beauty products and report what we find. And build a network to advocate for change.
NBJ: Are you working with other groups on the federal legislation?
Malkan: Well, that piece is starting to come together. But, the groups that we work with are – we have about eight groups that are a part of the Campaign for Safe Cosmetics: it's the National Coalition of Health and Environmental Groups. So, those are the primary groups we'll be working with and then we'll be outreaching to a lot of other women's groups, reproductive health groups. You know, women's groups of all kinds really have a huge interest in this, and I think it's also a topic that politicians are really beginning to understand is an important one for them to take on, as women care about what's in the products we put on our bodies and put on our babies.
And everybody this year in 2008 is talking about, how do you get women to come out and vote, and I think that some serious product safety and chemical safety of regulations would help get women out to vote because we want safe products for our families. So, I'd like to see the politicians talking about that in this presidential year.
NBJ: Do you have some points for the federal legislation?
Malkan: Well, just a couple of themes that need to happen: safety testing of chemicals in products before they go on the shelf; Full disclosure labeling so we know what's in products – there are huge loop holes in labeling law so companies don't have to tell us what's in "fragrance" and they don't have to tell us the contaminants in their products. That's why we find lead and 1, 4 dioxane when we do product testing, but it's not on the label.
I think certain chemicals need to be banned entirely. We don't need to put phthalates in personal care products. I'm sure they can find ways to make them without them. 1, 4 dioxane and lead certainly don't need to be in products. Some companies are finding ways to make products without those problematic chemicals. And, I think also we need to find ways to incentivize and reward the companies that are doing it well.
One of the ways we already do that in our current regulatory system is things like organic labeling where there are a strict set of standards and everybody's clear if you buy this product it adheres to these standards. Well those legal definitions and standards don't exist in personal care products, so that people can and often do use words like "organic" and "natural" as marketing devices and they're meaningless. Those products can be anything but, but they can still use those terms. So, we need some good standards that identify safer products and products that are truly organic and natural. So, those are, I think, the key elements.
NBJ: What do you think the natural personal care market will look like in five years?
Malkan: I think we will see some standards and regulations put in place in that time frame. I think that we are also simultaneously going to see a lot more information emerging about toxicology and the health effects of chemicals that are commonly used in products. The science is just rapidly evolving – studies coming out every day and smart companies are really paying attention to that now and finding ways to reformulate products, and they'll be looking down the line toward which chemicals are problematic from the new framework of understanding versus the old framework of understanding.
So, just to explain that a little bit what we understand now is that even low doses of chemicals can cause health effects that may be long term. That they contribute to health effects and that, you know, multiple exposures matter and chemical mixtures matter and that developing babies and small children are the most vulnerable. And that we need to be looking at how chemicals impact the health of the developing children. Rather than the old framework which assumes that a little bit of toxin is safe based on limited science, usually done on men, that pretends that that chemical exposure happens in isolation from everything else.
And, I think there is also alongside all of this, a growing consumer awareness and a growing consumer questioning. Once you start questioning your products, it's hard to stop. And I think that many people are experiencing that now and rethinking all of the products we bring into our homes. And, that's a great market opportunity for companies that are willing to provide products that are truly safe and cutting edge.
NBJ: How about the large traditional companies, like Estee Lauder and L'Oreal what kind of activity do you think we're going to see from them?
Malkan: Well, unfortunately the behavior we've seen from them so far is not encouraging. The subtitle of my book is "The Ugly Side of the Beauty Industry" because we've seen many "ugly side of the beauty industry" stories involve mainstream companies because they've all been pretty resistant to discussing concerns, to looking at the chemicals they're using, to making any change at all unless they're forced to do it.
You know, we have a list now of 700 companies that have signed our pledge for safe cosmetics, but not one of the mainstream multi-national companies is on that list.
NBJ: In five years, if the consumer is still questioning ingredients and these mainstream companies are still being resistant to discussing concerns, as you put it, how is that going to play out?
Malkan: I think we're going to see a big lobbying battle go on, and we've seen it already in California where we tried to pass a very modest safe cosmetics bill in 2005, and it became a lobbying maelstrom with industry lobbyist marching all over Sacramento ... borderline hysterical with the same old stories that businesses are going to close, and that's just not true. The industry has made some important changes in the last couple of years to clean up nail polish – taken out some of the most toxic ingredients in nail polish. Now, the only reason they did it was because of the ban in Europe. It really caused the market change that the industry couldn't ignore and avoid. We were able to eventually get those safer products in the U.S., but it took a few years of fighting to do it. So, you know, for now it's an adversarial situation.
But, I also believe that regulation will actually help the industry. It will help the industry to raise the bar. It will reward companies that are doing things better, and it will get industry moving on a track toward innovation that is ultimately going to help them to be more successful.
So, I am hopeful, despite what I said about an adversarial relationship that a company could step forward as a leader. That space is open for one of the major beauty companies to say, "we're going to go on a different trajectory, and work with public and consumer groups and regulators to figure out how we really can have the safest products on the market."
NBJ: Do you think that Europe will continue to ban ingredients and that will be a catalyst for change in the U.S.?
Malkan: Yes, I think Europe is in a global leadership position. They've recently passed a whole new safety framework for chemicals, the REACH legislation, and that's going to result in much more health and safety information about chemicals being released into the marketplace. So, as we learn more and have a better knowledge base about chemicals and health effects, I think we will see more bans.
But, the United States needs to get on the ball because it's not only a health issue, it's also an economic issue that companies who are ahead of the game on this are going to get the marketshare of the future because we're only going to keep finding out more.
NBJ: Is there a responsibility on the part of the retailer to establish standards for products they buy as well?
Malkan: It's not enough just to go to the natural food store aisle and pick something. We've got to do the research on our own. And I think researching products and also companies, which companies are really making a commitment to telling you what's in their products, why they use certain things, companies that have a commitment to health and social justice overall.
I think we may see some developments [in retail standards] because it would be good to see some retail standards because the natural products is a trend that's now beyond Whole Foods and making its way to Wal-Mart, and the Longs Drugstore that's around the corner from my office is now using its entire sidewalk [window] display of products [for] natural products.
NBJ: When you say you think we'll be seeing some retailer action are you working on anything right now with retailers?
Malkan: I don't know of anything particular, but I've heard buzz or rumors sort of vaguely – and the idea that retailer standards would be a good idea so consumers can have another tool to differentiate or to know that the products really do have a certain set of standards that's going to be different or better than what you find in Wal-Mart. That could become very important for the natural store chains. And certainly we'd like to see retailers have very high-bar standards.
NBJ: Do you think the consolidation of the natural personal care market will hinder the Campaign for Safe Cosmetics' efforts?
Malkan: Well, it's a concerning trend for sure because, again, with the big companies there's a lot of pressure to keep costs low, and to I think a tendency to use some of the old methods rather than innovate new creative ways of doing things. And, you know, we'll see.
We've seen many takeovers just in the past few years with the Tom's of Maine, Body Shop, Aveda, now Burt's Bees. It's amazing how much money these companies are getting – another sign that corporate America really understands that this is where the future is going. But, at the same time, they've got a tendency to want to make sure that change doesn't mean they really have to change.
NBJ: Anything else you'd like to add?
Malkan: You know, before we buy your products, we want to know what's in them. And some of these companies have never been asked those questions before, so there's a new awareness and a new questioning going on about the products that we're buying and using – both among consumers and among major industry sectors. So, I think those are really positive signs for the future.
Stacy Malkan is the author of "Not Just A Pretty Face: The Ugly Side of the Beauty Industry" (New Society Publishers) released in November 2007.
Subscribe and receive the latest updates on trends, data, events and more.
Join 57,000+ members of the natural products community.
You May Also Like
---
Sep 20 - Sep 23, 2023
Natural Products Expo East is the East Coast's leading natural, organic and healthy products event.
Learn More