Magnesium might optimize high or low vitamin D levels
Magnesium might optimize high or low vitamin D levels
Our magnesium consumption seems to affect how our bodies use the vitamin D supplements we take.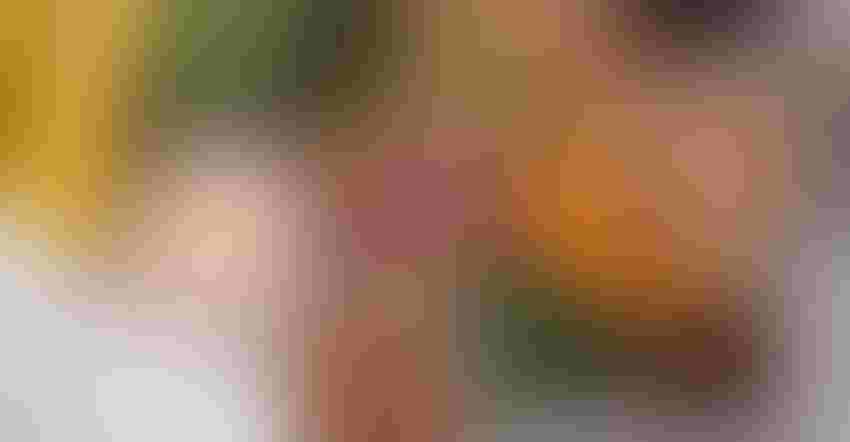 The body is a complicated organism, and sometimes we don't realize how different vitamins and minerals interact to keep us healthy. While vitamin D is increasingly credited for improving a variety of health issues, this study provides evidence that we need to watch our magnesium intake as well.
Summary: The way people synthesize vitamin D varies, as some folks don't see their levels rise even after consuming high-dosage supplements. This study found that the proper levels of magnesium help people get the most out of their vitamin D supplements.
The study: Magnesium status and supplementation influence vitamin D status and metabolism: Results from a randomized trial supports previous studies showing that magnesium intake has a significant interaction with vitamin D, the status of which affects mortality.
The findings: Patients who had low levels of vitamin D in their system at the beginning of the study saw those levels increase when they consumed magnesium. Significantly, patients who already had high levels of vitamin D saw their concentrations decrease with magnesium treatment—new information in the medical world.
Study conclusions: The study suggests that consuming the recommended daily allowance of magnesium is important to maintain optimal vitamin D levels.
Why the research is interesting: Proper levels of vitamin D are linked to lower risk of colorectal cancer and other diseases, better bone health, reduce inflammation and proper immune function. Vitamin D insufficiency seems to be a widespread concern in the United States. While physicians recommend these patients take vitamin D supplements, as many as 80 percent of people may not be consuming enough magnesium.
Current RDAs: The National Institutes of Health reports that most people should have at least 30 nanomoles of Serum 25-Hydroxyvitamin D per liter of blood, but no more than 50 nmol/L. There is growing evidence that high levels of vitamin D, more than 125 nmol/L, may cause other health problems. While sun exposure triggers vitamin D production in the body, it's usually not enough for most people. The recommended dietary allowance for adults from 19 through 69 years old is 600 international units.  
Magnesium helps the body regulate protein synthesis, muscle and nerve function, blood glucose levels and blood pressure, according to the NIH. It also helps bones develop properly. More than half of the bodies magnesium stays in the bones, with nearly all of the rest and soft tissues. Normal concentrations of magnesium in the blood range between 0.75 and 0.95 millimoles per liter. It is difficult to determine if a person needs more magnesium. The recommended dietary allowance for men older than 18 but younger than 31 is 400 mg; for men 31 years or older, 420 mg. Women who are 19-30 years old should take 310 mg of magnesium per day (more when they are pregnant); those 31-50 years old need 320 mg (again, more when they are pregnant); women 51 and older should consume 320 mg, as well. Magnesium can be found in green leafy vegetables, legumes, nuts, seeds, whole grains and fortified foods.
Who and when: As part of the Personalized Prevention of Colorectal Cancer Trial, this study included 180 participants between 40 and 85 years old. It was a double-blind, randomized control trial conducted at Vanderbilt University Medical Center.
How it was done: The doses of magnesium or the placebo were customized for each patient, based on their baseline dietary intakes. Changes in vitamin D blood levels were measured by liquid chromatography-mass spectrometry.
Authors: Qi Dai, M.D., Ph.D.; Martha Shrubsole, Ph.D.; Xiangzhu Zhu, M.D.; Hui Nian, Ph.D.; Harvey Murff, M.D., master's in public health; Reid Ness, M.D., master's in public health; Douglas Seidner, M.D.; and Chang Yu, Ph.D.
Published: The American Journal of Clinical Nutrition, Dec. 12, 2018
Related reading:
6 nutrients that improve the well-being of mitochondria, the cell's power plant
Magnesium may protect against heart disease, stroke and diabetes
New blood pressure study misses the mark
Vitamin D deficiency tied to obesity
Study shows high doses of vitamin D reduce arterial stiffness 
Vitamin D's link to metabolic syndrome revealed
Subscribe and receive the latest updates on trends, data, events and more.
Join 57,000+ members of the natural products community.
You May Also Like
---