Natrol(R) Introduces New Immune Boost+
Natrol(R) Introduces New Immune Boost+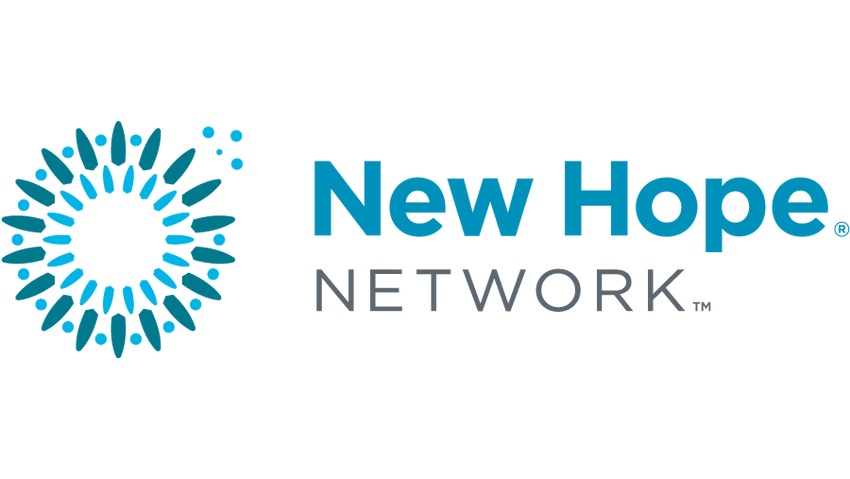 To offer consumers immunity support for staying healthy during the fall and winter season 2009-2010, and beyond, Natrol, Inc. -- a premier marketer, manufacturer, and distributor of nationally branded nutritional products -- introduces Immune Boost.+
According to Dr. Michael T. Yatcilla, Natrol's Vice President of Research and Development, "Natrol(R) Immune Boost is a scientifically formulated product that can be taken every day or at the first sign of wellness imbalance to help support the body's immune system, thus better preparing the body to defend itself against foreign invaders." He continues, "This Immune Boost supplement is different in that it protects one's health using key nutrients shown to enhance the body's natural immune resistance in multiple ways. Plus, it contains nutrients that are backed by scientific studies and clinical findings."+
Natrol(R) Immune Boost can be safely taken by adults, seniors, and children age nine and older. Immune Boost is an advanced formula containing Epicor(R), a clinically validated ingredient backed by several human research studies.+
Epicor(R) is a proprietary superfood complex that starts working as fast as two hours from ingestion.* The superfood complex in Epicor(R) is a natural source of plant-based antioxidants (polyphenols) and beta-glucans, as well as vitamins, minerals, enzymes, and amino acids (the body's protein building-blocks).+
Natrol(R) Immune Boost works differently than other products (which are symptom-oriented), and Echinacea (which is not recommended for everyday immune support). Designed to help reinforce the body's immune system, Immune Boost is formulated with nutrients that offer distinct functions to help the body in the following three key ways:
1) Promotes white blood cell activity to boost the body's "natural eater" cells (Phagocytes), and "natural killer" (or "NK") cells, called white blood cells -- main components of the body's innate immune defense -- promoting T-cells which search for and destroy foreign invaders, and activating B-cells which produce antibodies;
2) Supports Interferon whose function is to signal intruder presence and alert the immune system to get into gear; and,
3) Stimulates Immunoglobulin A ("IgA") which supports mucous membranes.+
Natrol also suggests consumers follow CDC's recommended good health habits for staying healthy this fall and winter:
-- Stay home when you are not feeling well, if possible, from work, school, and errands. You will help prevent others from catching your illness;
-- Clean your hands often to help protect you from germs; and,
-- Practice other good health habits by getting plenty of sleep, being physically active, managing your stress, drinking plenty of fluids, and eating nutritious food.+
Natrol(R) Immune Boost also contains 100 percent Daily Value (100% DV) or more of Vitamin C (Ascorbic Acid), Vitamin D3 (as Cholecalciferol), Zinc (from Zinc Oxide), and Selenium (from SelenoExcell(R) Yeast Bound Selenium). Designed to be taken once daily with a meal, Immune Boost is formulated as "Fast-Capsules," and is available in 50ct and 30ct packages nationwide at BJ's Wholesale Club, Costco(R), Sam's Club(R), and other retailers, as well as from Natrol.com and other online retailers. For children ages nine and older, the contents of one Immune Boost capsule can be sprinkled into their favorite dish.+
Natrol products are offered by U.S. health food, drug and grocery stores, mass-market retailers, Natrol.com, and other online retailers. More information is available at www.Natrol.com, or by calling 1-800-2-NATROL (1-800-262-8765), or emailing [email protected].
About Natrol -- CONSUMER. TECHNOLOGY. NUTRITION.
Natrol, Inc., headquartered in Chatsworth, CA, is a wholly owned subsidiary of Plethico Pharmaceuticals Limited. Plethico Pharmaceuticals Limited (BSE: 532739.BO: PLETHICO), an herbal/nutraceutical-focused Indian Company, engages in the manufacture, marketing, and distribution of pharmaceutical and allied healthcare products in India and internationally.
Natrol, Inc. has a portfolio of health and wellness brands representing quality nutritional supplements, functional herbal teas, and sports nutrition products. Established in 1980, Natrol's portfolio of brands includes: Natrol(R), MRI, Prolab(R), Laci Le Beau(R), Promensil(R), Trinovin(R), NuHair(R), and Shen Min(R). The company also manufactures supplements for its own brands and on behalf of third parties.
Natrol distributes products nationally through more than 54,000 retailers, as well as internationally in over 40 other countries through distribution partners and its UK subsidiary.
Consumer needs are central to Natrol's focus. The company pledges to deliver nutritional products with uncompromised service, quality, and innovation through the best that science, nature, and technology can offer. For more information, call 1-800-2-NATROL (1-800-262-8765) or visit www.Natrol.com.
All trademarks are the property of their respective owners.
*EpiCor has been clinically shown to activate Natural Killer (NK) cells in healthy adults as early has two hours after intake.
+These statements have not been evaluated by the Food and Drug Administration. This product is not intended to diagnose, treat, cure, or prevent any disease. Consult your healthcare professional prior to use if you have or suspect a medical condition, are taking prescription drugs, or are pregnant or lactating.
Subscribe and receive the latest updates on trends, data, events and more.
Join 57,000+ members of the natural products community.
You May Also Like
---
Sep 20 - Sep 23, 2023
Natural Products Expo East is the East Coast's leading natural, organic and healthy products event.
Learn More