Natural and Organic Cosmetic Alliance unites nontoxic personal care industry
Natural and Organic Cosmetic Alliance unites nontoxic personal care industry
Leading companies in the natural personal care space gathered at Expo East 2012 to kick off a new trade association that will give the nontoxic cosmetic industry a platform to address certifications, marketing, consumer education and more.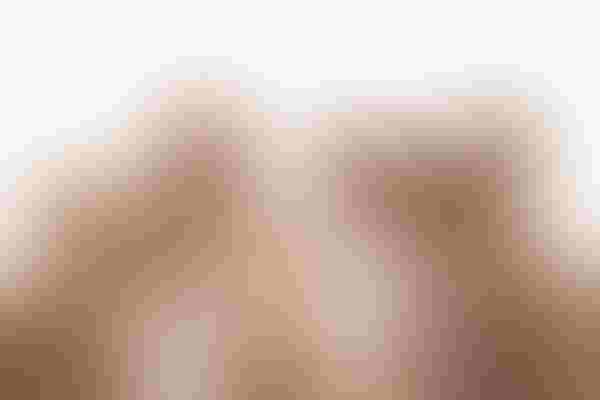 At Natural Products Expo East 2012 in Baltimore, more than a dozen suppliers, certifiers and manufacturers joined for a common cause: to give a voice to the natural and organic cosmetic industry. 
With a roster of early members that includes Aubrey, W.S. Badger Company, Oh Oh Organic, Burt's Bees, Natural Products Association and Weleda, the Natural and Organic Cosmetic Alliance (NOCA) is a new trade association dedicated to raising awareness about and education in the natural personal care industry.
Giving natural cosmetic companies a voice 
"We need to have a public venue with transparency and more formalized discussion that will be communicated to the industry as a whole, for things such as the organic standard, how we assess products and how we help evolve these products so that they're better," said Gay Timmons, a founding member of NOCA and founder of organic personal care ingredient supplier Oh, Oh Organic.
The association—which is in the process of incorporating as a nonprofit trade organization—will also help consumers navigate oft-confusing issues such as personal care labeling terms and ingredients, according to Timmons.
"If you're creative, and I think this industry is, there's a lot of opportunity to give consumers better information than they're getting now and to do it collectively," she said.
Timmons pointed to kids organic bath and body brand Dolphin Organics' unique approach to labeling, one topic of discussion at the initial NOCA meeting in Baltimore. She said this is one example of how companies can learn from one another to creatively bring clarity to consumers.
Influencing legislation 
For Rebecca Hamilton, another NOCA founding member and director of product development for W.S. Badger Company, the association will also allow the natural cosmetic industry to stay involved in cosmetic legislation.
Over the past year, Hamilton, along with several other founding NOCA members, started a task force that reviewed the Safe Cosmetics Act and offered feedback to legislators. She said regulatory issues are a driving force in gaining interest in NOCA, too.
We now have three pieces of legislation on the table that would massively impact the natural cosmetics industry, she said. "We saw that we did not have representation in terms of this legislation and we also started to see a bunch of other areas where we didn't have representation."
In its infancy, the structure of NOCA is nebulous, but Hamilton anticipates that the trade association will be comprised of subcommittees, with one focused on legislation and others addressing issues such as international standards, organic certifications and even GMOs.
"We certainly would want retailers, manufacturers, suppliers, certifiers and anyone who is intimately involved in this industry to have a voice in this," she said.
NOCA is set to officially launch at Natural Products Expo West in Anaheim, Calif., in March. For more information, go to nocalliance.org.
Subscribe and receive the latest updates on trends, data, events and more.
Join 57,000+ members of the natural products community.
You May Also Like
---