Nutrition 21 Launches Breakthrough Weight Management Product: Iceland Health® 'Appetite Control Formula'
Nutrition 21 Launches Breakthrough Weight Management Product: Iceland Health® 'Appetite Control Formula'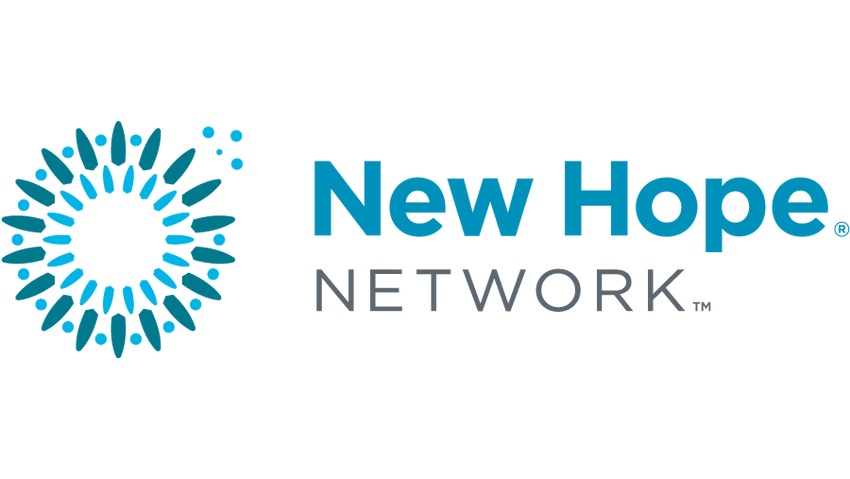 Nutrition 21, Inc., the developer and marketer of nutritional supplements under the Iceland Health(R) brand launched a potential breakthrough weight management product this week: "Iceland Health Appetite Control Formula(TM)." This safe, all natural high-quality product is expected to reduce cravings, hunger levels, appetite, and food intake by as much as 25%. In select markets, 30-minute TV infomercials began running on January 22, 2009. In early February, a national direct response advertising campaign is planned to introduce this new product to consumers. Additional information on Iceland Health Appetite Control Formula(TM) can be accessed at the product website: http://www.EatLessToday.com.
This innovative weight management product is based on the powerful results of a randomized, double-blind, placebo-controlled study of Nutrition 21's Chromax(R) Chromium Picolinate (patented for reduction of food cravings), conducted by key researchers at the Pennington Biomedical Research Center, the largest academically-based nutrition research center in the world. Those tests demonstrated that Chromax, the key ingredient in Iceland Health Appetite Control Formula(TM), can suppress appetite by as much as 25% without the typical side effects commonly associated with other diet products on the market today. Results of the study can be reviewed on the Nutrition 21 website: http://www.nutrition21.com.
Pam McWilliams, vice president and general manager of Nutrition 21's Direct Response division, commented, "We are excited with the possibilities that this product offers to people struggling to manage their weight and their overall health profile. We believe that consumers will value the ability to curb appetite without the usual side effects - jitteriness, unpleasant digestive issues, sleep loss, etc. - that are part and parcel of many weight loss products."
"Consumers can be assured of the safety profile of this product as our chromium picolinate was deemed safe by a National Toxicology Program study reported in 2008," continued Ms. McWilliams. "In addition to the efficacy of our chromium picolinate to reduce cravings, hunger levels and appetite, as demonstrated by the Pennington Biomedical Research Center clinical study, Iceland Health Appetite Control Formula(TM) can be an effective and cost-efficient tool within the framework of a sensible weight loss program to help people achieve a sustainable quality of life improvement."
Michael A. Zeher, president and chief executive officer of Nutrition 21, Inc. concluded, "Iceland Health Appetite Control Formula(TM) is another example of the ability of Nutrition 21 to translate important scientific findings into commercial value for shareholders. With a patent covering the use of the key ingredient for reducing food cravings and appetite, Nutrition 21 is, again, taking the lead with safe and effective science-based products for our customers and consumers seeking solutions to their healthcare needs."
About Pennington Biomedical Research Center
The Pennington Biomedical Research Center mission is to promote healthier lives through research and education in nutrition and preventive medicine. The Center is a campus of the Louisiana State University System and conducts basic, clinical and population research. The research enterprise at the Center includes 80 faculty and more than 40 post-doctoral fellows who comprise a network of 50 laboratories supported by lab technicians, nurses, dietitians, and support personnel, and 19 highly specialized core service facilities. The Center's nearly 600 employees occupy several buildings on the 234-acre campus.
About Nutrition 21
Nutrition 21, Inc., headquartered in Purchase, NY, is a nutritional bioscience company and the maker of chromium picolinate-based and omega-3 fish oil-based supplements with health benefits substantiated by clinical research. Nutrition 21 holds more than 30 patents for nutrition products and uses. Nutrition 21's portfolio of health and wellness products include: Iceland Health Chromax, Iceland Health Advanced Memory Formula(TM), Iceland Health Omega-3 Fish Oil, Iceland Health Joint Relief, and Diabetes Essentials(R) The company also manufactures private label supplements and ingredients for third parties. Nutrition 21 distributes its products nationally through more than 30,000 major food, drug and super center stores throughout the United States and internationally. For more information please visit http://www.nutrition21.com.
Safe Harbor Provision
This press release may contain certain forward-looking statements. The words "believe," "expect," "anticipate" and other similar expressions generally identify forward-looking statements. Readers are cautioned not to place undue reliance on these forward-looking statements, which speak only as of their dates. These forward-looking statements are based largely on the Company's current expectations and are subject to a number of risks and uncertainties, including without limitation: the effect of the expiration of patents; regulatory issues; uncertainty in the outcomes of clinical trials; changes in external market factors; changes in the Company's business or growth strategy or an inability to execute its strategy due to changes in its industry or the economy generally; the emergence of new or growing competitors; various other competitive factors; and other risks and uncertainties indicated from time to time in the Company's filings with the Securities and Exchange Commission, including its Form 10-K/A for the year ended June 30, 2008. Actual results could differ materially from the results referred to in the forward-looking statements. In light of these risks and uncertainties, there can be no assurance that the results referred to in the forward-looking statements contained in this press release will in fact occur. Additionally, the Company makes no commitment to disclose any revisions to forward-looking statements, or any facts, events or circumstances after the date hereof that may bear upon forward-looking statements.
Subscribe and receive the latest updates on trends, data, events and more.
Join 57,000+ members of the natural products community.
You May Also Like
---