Weight control is the fattest health concern
Weight control is the fattest health concern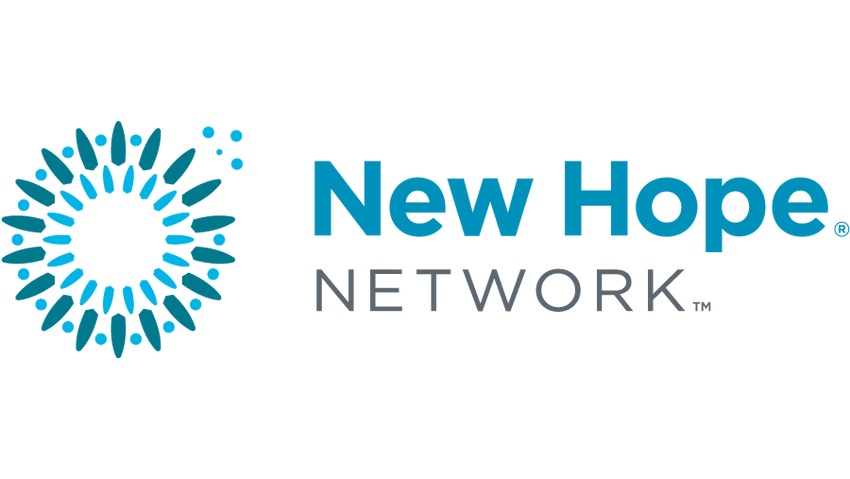 The granddaddy of nutrition categories took a body blow when ephedra was taken off the market, but there is no shortage of ingredients vying to succeed it. From fellow botanicals such as green tea, Garcinia cambogia and Coleus forskohlii; to bioactives including conjugated linoleic acid (CLA), Phase 2 and Slendesta; to high-intensity sweeteners; fibre and satiety ingredients, there are numerous ways for manufacturers of both supplements and foods to introduce or reformulate their products with weight management in mind.
It's been noted that there are actually five distinct categories in the weight-management sector: boosting fat burning/thermogenesis, inhibiting protein breakdown, suppressing appetite/boosting satiety, blocking fat absorption and regulating mood.
"There will always be some who are looking for the quick fix, regardless of potential dangers," says Paul Dijkstra, CEO of InterHealth, which markets Super CitriMax brand of garcinia-derived hydroxycitric acid (HCA). "At InterHealth, we firmly believe that the game will be won on research that clearly proves a product's efficacy and safety. Science is the key to differentiating safe and effective products from the rest."
Research has been the linchpin of green tea's success — for everything from general anti-ageing (cue picture of an ancient Asian sipping green tea) to weight control.
"DSM has invested heavily in research on various health aspects of Teavigo," says Lynda Doyle, director of functional-foods marketing at DSM, which markets its branded green tea named Teavigo. "In particular, thermogenesis and enhanced metabolism, as well as cardiovascular health and glucose metabolism. Our marketing efforts focus on a combination of consumer concerns, consumer health needs and the science to support these conditions."
Another multi-faceted ingredient that may begin making real headway in this sector is fish oil — DHA can activate enzymes that burn fat, while EPA can inhibit the binding of hormones in the brain that cause hunger. This was verified in a human trial comparing fish oil to sunflower oil, with the fish-oil group losing 4.5 more pounds of weight over the course of the study.
Satiety — the feeling of fullness or a reduction in the desire to eat after a meal — presents opportunities for manufacturers of functional foods and beverages. Protein is more satiating than fat and carbohydrates. Fast-digesting proteins, such as whey, are more satiating than slow-digesting proteins, such as casein, and as a result are more likely to be effective ingredients in satiety-inducing products.
"Soy protein is unique among plant-based proteins in that it is a complete protein and is nutritionally equivalent to meat, dairy and eggs," says Elaine Krul, PhD, science fellow of nutrition science at Solae. "Consuming protein while dieting is required to retain lean body mass and protein provides better post-meal satiation and induces increased calorie burning post meal compared to carbohydrates and fat. Studies have indicated that soy protein provides these benefits as well as having additional advantages for those trying to lose weight, namely, lipid and blood pressure lowering effects."
AHD International
Cassia Nomame
Fucoxanthin
www.ahdintl.com
[email protected]
+1 404 233 4022
Atlanta, Georgia, USA
Algry Quimica
Choline Dihydrogen Citrate
Choline L-Bitartrate
www.algry.com
[email protected]
+34 91 343 33 26
Madrid, Spain
BENEO-Palatinit
Isomalt
Palatinose
www.beneo-palatinit.com
[email protected]
+1 973 539 6644
Morris Plains, New Jersey, USA
Berkem
Svetol
www.berkem.com
[email protected]
+1 646 274 1292
New York, New York, USA
Bio Serae Laboratories
Cacti-Nea
NeOpuntia
www.bioserae.com
[email protected]
+33 4 68 76 76 20
Bram, France
BioNeutra
VitaSugar: An isomalto-oligosaccharide (IMO) mixture. Both a natural, reduced-calorie sweetener and a natural, soluble prebiotic dietary fibre. Diverse raw-material supply sources enable ingredient price stability for formulators and processors. Functional benefits include mouth feel, soluble fibre with 65 per cent base relative sweetness for digestive health, and weight management. GRAS food ingredient.
www.bioneutra.ca
[email protected]
+1 780 466 1481
Edmonton, Alberta, Canada
Cargill Health & Nutrition
Zerose Erythritol: An organic, natural, zero-calorie bulk sweetener. Suitable for weight management, sugar avoidance and dental health. Works well with new natural intense sweeteners, as well as artificial intense sweeteners, to round out the sweetness profile.
www.cargillhft.com
[email protected]
+1 866 456 8872
Minneapolis, Minnesota, USA
Chemi Nutra
PhosphoLean
www.cheminutra.com
[email protected]
+1 651 407 0400
White Bear Lake, Minnesota, USA
Cognis Nutrition & Health
Tonalin CLA
www.cognis.com
[email protected]
+1 800 673 3702
Monheim, Germany
DNP International
Beta-Alanine
Citrus Aurantium Extract
www.dnpint.com
[email protected]
+1 877 550 3600
Santa Fe Springs, California, USA
Draco Natural Products
Yumberry Extract, 20:1: Rich in cyanidin-3-glucoside, which studies have shown reduces appetite and positively improves hormones that govern fat metabolism. Also contains myricetin, which works similarly to resveratrol on the anti-ageing SIR2 gene.
www.dracoherbs.com
[email protected]
+1 408 287 7871
San Jose, California, USA
DSM Nutritional Products
Fabuless: A patented emulsion of formulated lipids for weight management. Reduces hunger, decreases food intake, promotes weight maintenance and reduces body fat. Available in lipid emulsion and powder forms for easy incorporation into many weight-management applications.
Resvida: Branded, nature-identical trans-resveratrol. Only known resveratrol with a safety package and proven bioavailability.? High-potency (99 per cent crystalline, 90 per cent tablet grade) and free from pesticides. A powerful antioxidant polyphenol, increasingly known for its anti-ageing effects.
Teavigo: Caffeine-free green-tea extract provides foods and beverages the healthful benefits of green tea with little to no impact on taste. EGCG (min. 90 per cent). Free of pesticide and herbicide residues. Backed by clinical research and a comprehensive safety package. www.unlimitednutrition-na.dsm.com
[email protected]
+1 800 526 0189
Heerlen, Netherlands
Frutarom USA
Neuravena Wild Green Oat: A new bioactivity green-oat extract for mental health and cognitive function, tested in both human and animal studies.
www.frutarom.com
[email protected]
+1 952 920 7700
North Bergen, New Jersey, USA
Gelita
Gelita Gelatine
Gelita Instant Gel Schoko
www.gelita.com
[email protected]
+1 712 943 5516
Sergeant Bluff, Iowa, USA
Gencor Pacific
Slimaluma
www.gencorpacific.com
[email protected]
+1 714 870 8723
Anaheim, California, USA
Glanbia Nutritionals
Prolibra
www.glanbianutritionals.com
[email protected]
+1 608 329 2800
Monroe, Wisconsin, USA
Gum Technology
Coyote Brand CKX-Fat Replacer
www.gumtech.com
[email protected]
+1 800 369 4867
Tucson, Arizona, USA
Hill Pharmaceutical
FaTgo: Extracted from tartar buckwheat (fagopyrum tataricum). Safe, staple food that reduces fat.
www.hill-pharm.com
[email protected]
+86 731 5138565
Yongzhou, China
Humanetics
7-Keto
www.humaneticscorp.com
[email protected]
+1 952 400 0401
Eden Prairie, Minnesota, USA
Improve USA
Nopal: A dehydrated powder from the opuntia indica ficus, aka, prickly pear cactus. Processed in low-vacuum drying units where temperature and air flow are monitored to produce pure high-quality powder. Thought to aid in regulating blood sugar and to bind fats, making this powder ideal for weight-loss and other products.
www.aloewholesale.com
[email protected]
+1 972 230 9155
DeSoto, Texas, USA
Ingredients Inc.
Proteins
www.ingredientsinc.com
[email protected]
+1 847 419 9595
Buffalo Grove, Illinois, USA
Interhealth Nutraceuticals
ChromeMate: A patented form of biologically active chromium called chromium nicotinate or polynicotinate. Dramatically increases the effectiveness of chromium. Helps insulin metabolize fat, turn protein into muscle and convert sugar into energy.
Super CitriMax: An all-natural, safe and effective plant extract containing (-)hydroxycitric acid (HCA). A clinically proven diet ingredient that suppresses appetite and inhibits fat production, without stimulating the central nervous system.
www.interhealthusa.com
[email protected]
+1 800 783 4636
Benicia, California, USA
Kemin Health Europe
Slendesta Potato Extract
www.kemin.com
[email protected]
+351 214 157 500
Linda-a-Velha, Portugal
Lipid Nutrition
Clarinol CLA: Highest concentrated CLA for weight management. Clinically demonstrated to reduce body fat and increase lean muscle.
PinnoThin: Derived naturally from the Korean pine nut. Clinically demonstrated to increase the levels of CCK and GLP1, which may help promote satiety and provide control over hunger.
www.lipidnutrition.com
[email protected]
+1 815 730 5244
Channahon, Illinois, USA
Maitake Products
SX-Fraction: A patented glycoprotein derived from maitake mushrooms. Researched to promote healthy blood-sugar levels and healthy insulin function. Works synergistically with many other ingredients.
www.maitake.com
[email protected]
+1 800 747 7418
East Rutherford, New Jersey, USA
Matsutani America
Fibersol-2
www.matsutaniamerica.com
[email protected]
+1 630 250 8720
Itasca, Illinois, USA
National Starch Food Innovation
Hi-maize Natural Resistant Starch
Nutriose Soluble Fiber
www.foodinnovation.com
+1 800 743 6343
Bridgewater, New Jersey, USA
Natraceutical Canada
Viscofiber: A multi-functional ingredient suitable for functional foods and dietary supplements. Provides the highest quality of oat-soluble fibre available today, with an enhanced concentration up to 12 times more than oat bran. GRAS affirmed.
www.viscofiber.com
[email protected]
+1 780 436 6444
Edmonton, Canada
Naturex
Svetol: A slimming ingredient with a fat-burning action demonstrated in a published clinical study (400mg/d). Unique and demonstrated mechanism of action with an inhibitory effect on glucose-6-phosphatase. Supported by bioavailability studies. Specific composition, guaranteeing an extract with a particular profile in active molecules, free of cafestol and kahweol, with a caffeine content lower than two per cent.
www.naturex.com
[email protected]
+33 (0)5 57 55 31 58
Avignon, France
Nutr-e Food Innovation
NuSoy Sour Protein Concentrate: Low pH water-soluble isolate with low carbohydrate content.
www.nutr-e.com
[email protected]
+1 901 531 6999
Collierville, Tennessee, USA
Nutraceuticals International
FucoPure 10% Fucoxanthin: The only high-quality fucoxanthin material on the market made from pure Japanese wakame. www.nutraceuticalsintl.com
[email protected]
+1 201 796 4041
Elmwood Park, New Jersey, USA
Nutratech
Advantra Z: Citrus aurantium extract. Patented thermogenic weight-management and sports-nutrition ingredient.
www.nutratechinc.com
[email protected]
+1 973 882 7773
West Caldwell, New Jersey, USA
Pharmline
5-HTP
www.pharmlineinc.com
[email protected]
+1 845 651 4443
Florida, New York, USA
Rainforest Botanicals
Purple-X
www.rainforestbotanicals.com
[email protected]
+1 305 235 9880
Miami, Florida, USA
Roxlor International
JamboLean
www.roxlor.com
[email protected]
+1 302 778 4166
Wilmington, Delaware, USA
Sabinsa
Forslean
www.sabinsa.com
[email protected]
+1 732 777 1111
Piscataway, New Jersey, USA
San Francisco Herb & Natural Food Company
FATLESS: Hydroxycitric acid (HCA) is a fruit extract obtained from the South Asian shrub (Garcinia cambogia) that suppresses appetite and contributes to weight loss by reducing the conversion of carbohydrates to stored fat. Each Capsule contains 505mg of HCA (50%) and 70mg of standardized St. John's Wort extract (0.3% hypercine).
www.herbspicetea.com
[email protected]
+1 510 770 1215
Fremont, California, USA
Soft Gel Technologies
Loquoro: Standardized extract of loquat leaf with one per cent corosolic acid. Loquat leaves are abundant in triterpene acids, notably corosolic acid, which stimulates uptake of blood glucose, thereby helping to regulate it. Aids in glucose transport, but also inhibits the differentiation of pre-adipocytes into adipocytes.
www.soft-gel.com
[email protected]
+1 323 726 0700
Los Angeles, California, USA
Solbar
Bontex Steam-textured Soy Protein
Solgen Soy Isoflavones
Solpro Isolated Soy Protein
www.solbar.com
[email protected]
+972 8 8632111
Ashdod, Israel
Taiyo International
Sunfiber
www.taiyointernational.com
[email protected]
+1 763 398 3003
Minneapolis, Minnesota, USA
Tate & Lyle
Promitor Fibres
www.tateandlyle.com
[email protected]
+44 (0) 20 7626 6525
London, UK
Tempo Canada
CLA Oils & Powders
www.tempo.ca
[email protected]
+1 800 622 5009
Oakville, Ontario, Canada
Tine
Jarlsberg Lite
www.jarlsberg.com
[email protected]
+47 03080
Oslo, Norway
Trafa Pharmaceutical Supplies
Shilajit Extract 2.5% Fulvic Acid
www.trafapharmasupplies.com
[email protected]
+1 604 562 4449
Richmond, British Columbia, Canada
William Ransom
Burdock
www.williamransom.com
[email protected]
+44 1462 477087
Hitchin, UK
Z Trim
Z Trim (Weight Management)
www.ztrim.com
[email protected]
+1 847 549 6002
Mundelein, Illinois, USA
Condition Specific Guide: A complete resource to ingredients for health.

One of the top trends of the year is the move to market condition-specific nutritional products. An ageing consumer base is gravitating to the concept in an effort to stave off the range of degenerative diseases, and manufacturers are responding to this specialised nutrition paradigm. Suppliers play a key role in the value chain by developing and delivering functional ingredients that target these specific consumer concerns. The whole story — and exclusive Fi directory listing — provides manufacturers with a road map for the terrain ahead.
Subscribe and receive the latest updates on trends, data, events and more.
Join 57,000+ members of the natural products community.
You May Also Like
---