Honey Mama's introduces new Truffle Treats line – press release
Honey Mama's introduces new Truffle Treats line – press release
Launch features convenient portioned format and new flavor varieties.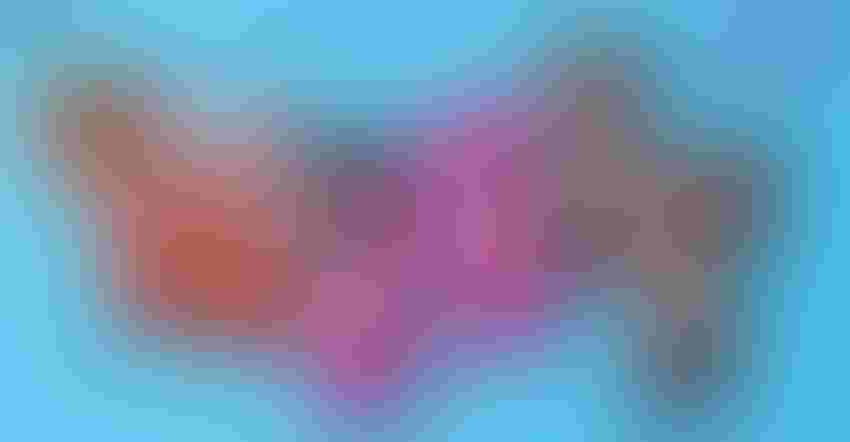 September 19, 2023 (Portland, Oregon) -- Honey Mama's, the Portland-based maker of nutrient-rich refrigerated truffle bars, today announces the debut of their latest creation: Truffle Treats. The new line of raw honey-sweetened treats positions for convenience and brings timeless flavor varieties just in time for the busy Back to School season.
"Honey Mama's is renowned for going beyond the status quo in delivering consumers a chocolate experience like none other," says Jared Schwartz, CEO of Honey Mama's. "We believe that if taste is king, then convenience is queen, and that is what Truffle Treats offers."
With consumer demand for healthy snacking ever-increasing, the 10-year-old company turned its sights on how to satisfy requests for a smaller portioned version of its leading 2.5oz multi-serve truffle bar that retails for $5.99 in grocery stores nationwide. The new line, priced at $2.49, contains two Truffle Treats per 1.0oz pack.
A trio of mouthwatering flavors will first appear in refrigerators at Target stores starting mid-September:
Best-Selling Chocolate Cake: Honey Mama's #1 flavor since debuting in 2022, a frosting-like creation inspired by the most beloved and nostalgic dessert with toasted pecans and coconut.

NEW Mocha Crunch: An energizing pick-me-up with roasted coffee, creamy hazelnut, and rich cocoa.

NEW Cinnamon Roll: A comforting and satiating cocoa-less treat with sweet vanilla and cinnamon.  
As consumers and retailers alike have come to expect from Honey Mama's, the Truffle Treats line is made from a carefully chosen limited number of real, whole food ingredients to offer a better-for-you treat morning, noon, and night.
Satisfying Size: Contains 80 Calories and 4g of sugar per Treat.

No Refined Sugar: Sweetened with organic raw honey.

Paleo: Naturally free from dairy, gluten, grains, and soy.

No Seed Oils: Made with organic virgin unrefined coconut oil.

No Preservatives or Stabilizers: Free from emulsifiers, gums, or other additives.
"I started Honey Mama's to encourage awareness about food as medicine through treats that celebrate both indulgence and health," says Honey Mama's Founder and Board Chair, Christy Goldsby. "Truffle Treats is a testament to our commitment to making it easier than ever for people to enjoy a little moment of delight throughout their day."
Honey Mama's Truffle Treats will be available for purchase at select retailers nationwide and online at www.honeymamas.com beginning September 2023.
For more information, high-resolution images, or media inquiries, please contact:
Angela Lukic, Vice President of Marketing, Honey Mama's [email protected]
###
About Honey Mama's
Honey Mama's is the Portland, Oregon-based maker of delicious honey-sweetened refrigerated truffle bars. Founded in 2013 by Christy Goldsby at the Portland Farmers Market, the company furthers the food-as-medicine movement by offering a uniquely memorable indulgent experience that contributes simultaneously to health and vitality. Honey Mama's is beloved for its one-of-a-kind texture, often compared to brownie batter, chocolate truffles, or fudge – the real treat is discovering each bar is made from only a limited number of nutrient-rich whole food ingredients. Setting the gold standard for what it means to be clean label, all Honey Mama's products are paleo and free from refined sugar, gluten, dairy, soy, stabilizers, emulsifiers, and additives. Just imagine your favorite candy bar went to a meditation retreat and came back enlightened.
In September 2021, Honey Mama's announced the close of a Series A2 investment round and is now sold in the refrigerators of more than 8,000 stores nationwide.
Read more about:
Sponsored Content
Subscribe and receive the latest updates on trends, data, events and more.
Join 57,000+ members of the natural products community.
You May Also Like
---