Lifestock launches PKN Pecanmilk Creamer – press release
Lifestock launches PKN Pecanmilk Creamer – press release
Coffee and tea lovers have new rich and creamy alternative-creamer options.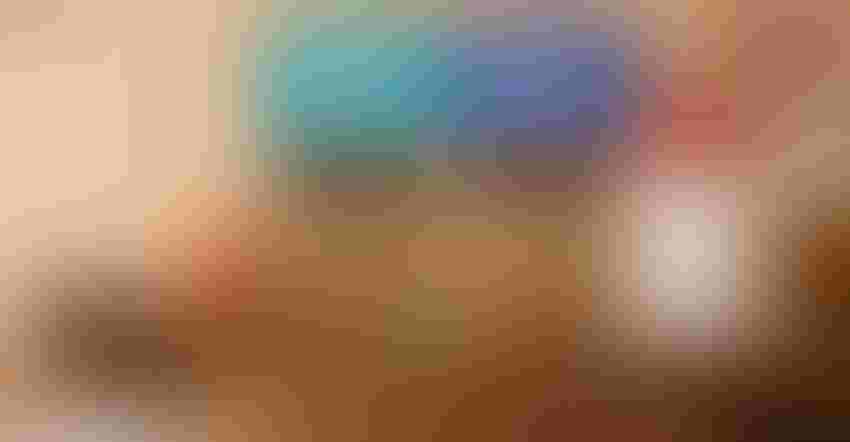 Sponsored by Lifestock PKN
AUSTIN, TEXAS (March 8, 2023) — Following the launch of its non-dairy pecanmilk, PKN is bringing a new generation of sustainable plant-based dairy alternatives to consumers. In March 2023, PKN will launch two pecanmilk creamers: PKN Original Pecanmilk Creamer and PKN Sweet Vanilla Pecanmilk Creamer. PKN redefines alternative milk and creamers. Instead of a neutral-tasting "whitener," PKN Pecanmilk Creamers are a creamy, flavor-packed addition to coffee and tea. The richness of the naturally-occurring fats in pecans, complement the acidity of coffee and the tannins in tea.
Made from pecans, with no added sugar, the plant-based creamers appeal to mainstream consumers beyond the current plant-based users. PKN products offer a distinctive buttery taste reminiscent of pecan pie. Like the best fresh cow's milk, PKN Pecanmilk is creamy, rich and satisfying and upgrades plain cereal and smoothies, and turns morning oats or granola into a decadent treat. Without added sugar or vegetable oils, all PKN products are keto-friendly, gluten-free, vegan, non-GMO, kosher, dairy-free and certified by the Upcycledtm Food Association.
"While alternative milks are always a more sustainable choice than traditional dairy milk, not all nut milks and creamers are created equal," says Laura Shenkar, CEO and Founder of THIS PKN. "We chose to make pecanmilk because pecans are the only commercial tree nut indigenous to the US. As native plants, pecans are not dependent on water imported from dwindling remote sources."
According to Shenkar, the company partners with pecan farmers, consumers and the environment by developing products that integrate leading-edge innovations — from upcycling ingredients to waste-free manufacturing processes, and extended shelf-life packaging. Lifestock's products provide consumers with foods that deliver a satisfying taste with health and environmental benefits.
The pandemic accelerated the shift toward plant-based foods and local sourcing while highlighting the critical role of nutrition in health. Post-pandemic consumers are more concerned about the environment, with 11 percent shifting their purchases to more sustainable foods. Plant-based milks are projected to grow, from 15 to 30 percent of all milk sales, by 2026. In 2022, plant-based creamers climbed 25.2 percent, in dollar sales.
Pecans contain the highest ratio of antioxidants of commercial tree nuts and the pecanmilk creamer contains Omega-3s, antioxidants, calcium, zinc; plus, vitamin A, B, and E.
The PKN Pecanmilk Creamers will initially be available on the company's website. PKN Pecanmilk can be found in the dairy section at Sprouts, and other retailers.  
About Lifestock: ​​ 
Lifestock is a female-founded and owned company, dedicated to expanding and developing sustainable foods. CEO and Founder Laura Shenkar works closely with local pecan growers to chart a new future for this sustainably sourced nut; because pecan trees live for decades, their growers are motivated to conserve water. Lifestock expands market opportunities for farmers who could previously only fetch premium prices for half-shell pecans. This, in turn, supports sustainable farming. PKN Pecanmilk was the inaugural product for Lifestock. 
Learn more about Lifestock and PKN at: thispkn.com 

Join the PKN community on Instagram: @thispkn

PRESS CONTACT:
Laura Shenkar 
415-215-4959 
Subscribe and receive the latest updates on trends, data, events and more.
Join 57,000+ members of the natural products community.
You May Also Like
---