Tim Tebow-backed NuSkool Snacks expands Krunch Bar line – press release
Tim Tebow-backed NuSkool Snacks expands Krunch Bar line – press release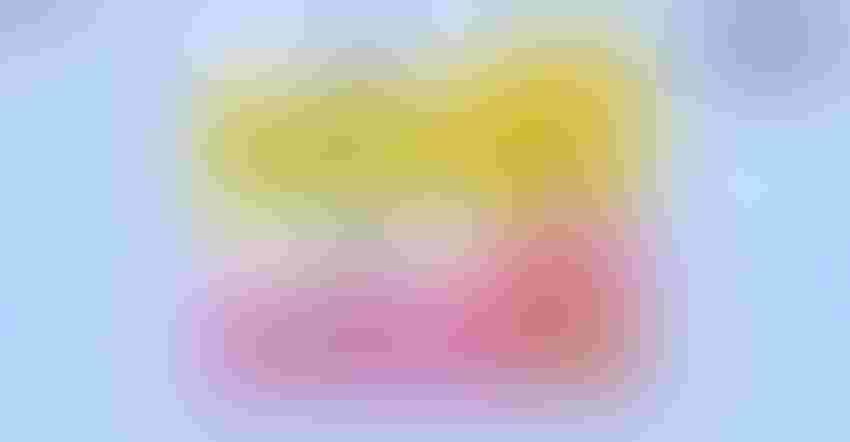 Sponsored by NuSkool Snacks
Marina Del Rey, CA – NuSkool Snacks has added two new fruit-flavored bars to their plant-based, keto Krunch Bar line with the release of Strawberry Swirl and Lemon Cookie. With 10 grams of plant-based protein, 7 grams of prebiotic fiber and no added sugar, the gluten-free, kosher bars have a soft yet crunchy texture and unparalleled taste.
Using natural flavoring, the addition of Strawberry Swirl and Lemon Cookie Krunch Bars is just one example of NuSkool Snacks' dedication to creating snacks that have less sugar and more flavor. Strawberry Swirl is intended to taste like a strawberry-swirled dessert, while Lemon Cookie combines the freshness of lemons with crunchy sweetness. The two new flavors add fruit-flavored options to NuSkool's pre-existing Krunch Bar line, which includes Chocolate Peanut Butter and French Toast.
"At NuSkool Snacks, we are constantly innovating with a goal of creating great tasting, good-for-you snacks," said CEO Joe Christensen. "I believe that when you're grabbing a snack, you shouldn't have to compromise on health, taste or convenience. The Strawberry Swirl and Lemon Cookie Krunch Bars will allow our customers to enjoy the deliciousness of their favorite sweet treats without the added sugar." 
NuSkool Snacks' Chief Mission Officer and Brand Ambassador Tim Tebow, said the new, fruit-flavored Krunch Bars provide a tasty, guilt-free breakfast or snack, especially for those who are often on the go like he is. 
"When I first tried these flavors, I could not believe they only had 2 grams of sugar in them. Lemon Cookie is definitely one of my new favorites," Tebow said. "I love that NuSkool Krunch Bars are convenient, tasty and help me fuel my best so I can feel my best, no matter where I am." 
NuSkool Snacks Krunch Bars are available for purchase at select grocery stores or from the NuSkool Snacks website.
For more information about NuSkool Snacks, contact Christensen at [email protected] or visit www.nuskoolsnacks.com. 
### 
About NuSkool Snacks 
Founded in 2018, NuSkool Snacks is a low-sugar, high-fiber snacking company that focuses on creating delicious, healthy snacks and removing unnecessary sugar from the American diet. We believe the way to help people lead a healthier lifestyle is to create healthy snacks that taste just as good, or better, than the legacy products filled with carbohydrates, sugar and processed ingredients. We're leading a mindset shift to help people understand that health is cumulative, and eating healthy doesn't have to be boring or bland! We believe in the power of positivity, the relentless pursuit of improving ourselves and the need for joy.
We call it: Good. Clean. Fun. 
Subscribe and receive the latest updates on trends, data, events and more.
Join 57,000+ members of the natural products community.
You May Also Like
---