2018 Farm Bill wins and losses for organic industry, supplements and more
2018 Farm Bill wins and losses for organic industry, supplements and more
The legalization of hemp production is just a fraction of the impact that the latest Farm Bill will have on the natural products industry.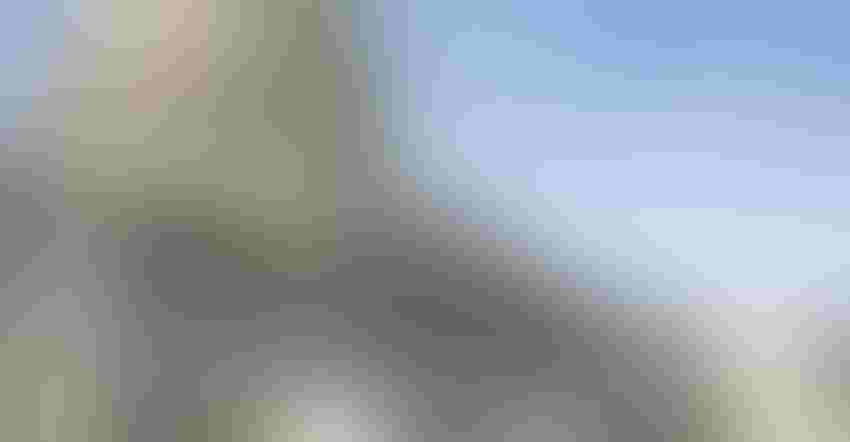 STATUS QUO: In large measure, the 2018 Farm Bill process has been described as a "status quo" bill, facing calls to at least maintain the farm income safety net in times of low prices.
rarrarorro/Getty Images
President Donald Trump on December 20 signed the 2018 "Agriculture Improvement Act," known to most Americans as the Farm Bill. There was strong bipartisan support for the $867 billion Farm Bill, the twice-per-decade omnibus legislation that funds projects under the purview of the U.S. Department of Agriculture (USDA) from nutrition and food stamps to soil conservation and agricultural trade. Trump's signing of the bill into law just before Christmas was spurred in part by pressure from farmers battered by an ongoing trade war with China that has disproportionately affected U.S. producers of soy and other agricultural goods.
The Farm Bill scored some wins and losses for organic food and farming, nutritional supplements and animal welfare, while also for the first time in more than 80 years legalizing the commercial cultivation and sale of industrial hemp in the U.S., as summarized below.
Hemp, Hemp, Hooray!
For hemp producers across the U.S., the Farm Bill is has made history. "The Farm Bill…both legalizes hemp as an agricultural commodity and removes it from the controlled substances list. It gives states the opportunity to be the primary overseers of hemp production. It also allows hemp researchers to apply for competitive federal grants from the U.S. Department of Agriculture, and makes hemp eligible for federal crop insurance. Together these features will encourage new opportunities for struggling farmers and their families, new products for use in construction, health care, and manufacturing, and new jobs in a broad range of fields," said Sen. Mitch McConnell (R-KY), sponsor of the hemp provision.
In an interview with Fox Business News, USDA Secretary Sonny Perdue welcomed the new hemp legalization. "This is an industrial-use product, medicinally as well as other products, and we look forward to developing markets for it if it's a profitable crop. Agriculture needs new products," he said.
While the previous 2014 Farm Bill eased some federal regulations on CBD production, the new bill goes much further, reports Chris Chafin in Rolling Stone. "Most importantly, it removes hemp and any hemp derivative from the Controlled Substances Act, legally separating it from marijuana and putting its supervision under the Department of Agriculture. In the most basic sense, these plants serve three primary uses: fiber (paper and cloth), seeds (for hemp oil and food), and cannabinoid oils. It's this last category that's the most profitable and has the biggest potential for growth. The bill defines hemp as any part or derivative of cannabis with a THC level below 0.3 percent on a dry-weight basis," Chafin reported.
U.S. hemp-based product sales grew 16 percent to reach $820 million in 2017 and is expected to surpass $1 billion in sales in 2018, led primarily by hemp-derived CBD, food, personal care and industrial products, according to the publication Hemp Business Journal. While "it's still unclear how different federal agencies will interpret the new rules...it doesn't matter — people in the CBD industry are calling the new [Farm Bill] legislation a game changer," Chafin added.
More Research Funding for Organic
While more money was dedicated to organic farming research–from $20 million annually to $50 million annually by 2023–changes to the National Organic Standards Board (NOSB) may make it harder for small organic farmers to be fairly represented and to remove synthetic ingredients in organic production, says one organic industry observer.
Other organic industry wins in the Farm Bill included preserving the National Organic Certification Cost Share Program to help organic farmers pay for the costs of organic certification. According to Max Goldberg, editor and publisher of Organic Insider, between funds that were not used in the last Farm Bill and new funds in this Farm Bill, $40.5 million is available to help offset the costs of organic farmers obtaining organic certification. In addition, $5 million was earmarked for technology upgrades and data tracking for fraudulent organic imports, along with increased enforcement authority to crack down on fraudulent organic products from abroad. Also, $5 million was allocated for the Organic Production and Market Data Initiative, an important program for policymakers, researchers and industry participants to understand organic production and market data, track trends and create risk management tools, reported Goldberg.
According to Organic Insider, as a result of the Farm Bill executives of farm companies are now allowed to sit in farmer-designated seats on the 15-member NOSB. "This has the potential to dilute the voice of independent organic farmers while favoring the interests of large organic production companies. For example, an executive at a large farm company with zero first-hand knowledge of farming could now be holding a farmer-designated seat on the board," cautioned Goldberg.
Also included in the Farm Bill is a new provision about NOSB voting procedures that govern decisions about which synthetic materials are allowed in organic production and processing, which could "make it easier for synthetic materials to stay on the National List for decades," Goldberg observed.
SNAP Excludes Multivitamins
While some food assistance measures sought by retailers under the Supplemental Nutrition Assistance Program (SNAP) were secured in the 2018 Farm Bill, the SNAP Vitamin and Mineral Improvement Act was dropped from the bill. "An important step toward improving the nutrition status of low-income Americans, this provision would have allowed SNAP recipients to purchase a multivitamin-mineral dietary supplement with their program benefits, said Steve Mister, President and CEO of the Council for Responsible Nutrition. "We are saddened that low-income Americans will not be given access to this option to help improve nutrient gaps in their diet. CRN remains committed to expanding consumer access to multivitamins and will continue to support policies that ensure all Americans, regardless of socioeconomic status, have equal opportunity for good nutrition," he added.
Also, while President Trump signed the Farm Bill without any proposed changes to SNAP work requirements, on the same day USDA announced in a proposal that it seeks to have all Able-Bodied Adults Without Dependents (ABAWDs) ages 18-49 on SNAP placed into work programs. Currently, ABAWDs must work or participate in an employment program for 20 hours a week to continue benefits for more than three months. State waivers, currently available in seven states, and partial waivers, currently available in 29 states, can allow them to receive benefits without working in times of bad economic conditions. The USDA proposal would limit the duration of such waivers. With unemployment currently at 3.7 percent, according to the Bureau of Labor Statistics, there's no reason able people shouldn't be working or seeking work, USDA argues. In 2017, SNAP was used by 42 million Americans, or about 1 in 8, according to the Center on Budget and Policy Priorities.
"This blanket solution might work — if institutionalized racism did not exist in the U.S.," writes Beth Kaiserman in Forbes. "In 2017, 21.2% of Black Americans and 18.3% of Hispanics fell below the poverty line, compared with 8.7% of whites, according to Talk Poverty. In 14 states and Washington, D.C., black unemployment is twice as high as white unemployment, according to the Economic Policy Institute. Black and Hispanic workers also earn less than their white and Asian counterparts, according to the Bureau of Labor Statistics. The Trump Administration ignores the true struggles of people of color in this country. These systematic changes create further inadequacies, making it harder for people in poverty to build better lives," Kaiserman said.
Animal Welfare – Dogs and Cats in Food Finally Illegal
While none of the animal welfare provisions in the 2018 Farm Bill address the large-scale problems caused by factory farming and Confined Animal Feeding Operations (CAFOs) in the U.S., a small handful of items in this year's bill modestly address the inhumane treatment of animals. One such provision prohibits the import, export, and slaughter of dogs and cats for human consumption. Eating dogs and cats is uncommon in the U.S., but until now, it had been legal in 44 states.
In addition, included in the Farm Bill is the Pet and Women Safety (PAWS) Act, which strives to address a problem for both humans and companion animals: Victims of domestic violence are often afraid to leave because of concern their abusive partner may abuse or kill their pets in retribution. The PAWS Act commits more resources to housing domestic violence survivors with pets and changes law enforcement policy so these situations are more addressable in our current legal framework, which imposes only mild penalties for killing someone's pet, reports Kelsey Piper in Vox.
Finally, the Farm Bill closes a loophole on animal fighting, such as cockfighting or dogfighting, currently illegal in all 50 states. The bill extends that prohibition to all U.S. territories, such as Puerto Rico and Guam, as well.
Of note is that an amendment sought by U.S. Representative Steve King (R-IA) to prohibit states from setting their own animal welfare standards was removed by Congress from the final Farm Bill. After important animal welfare measures for humane treatment of farm animals and race dogs passed in California and Florida, respectively, King's amendment was designed to nullify states' rights regarding animal welfare. The amendment could have interfered with "state restrictions on gestation crates for pigs, tail-docking of cattle, and horse slaughter, along with state bans on the sale of foie gras, eggs from hens kept in extremely small battery cages, and pets from puppy mills," according to an analysis conducted by the Animal Welfare Institute.
Subscribe and receive the latest updates on trends, data, events and more.
Join 57,000+ members of the natural products community.
You May Also Like
---