5 takeaways from the election that could affect the supplements industry
5 takeaways from the election that could affect the supplements industry
Get caught up on key ways the 2020 U.S. presidential election might change how supplements are regulated.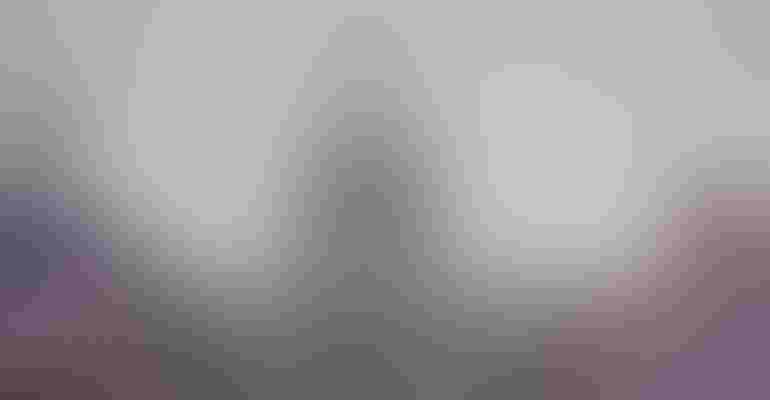 Politics and supplements have a curious relationship. Democratic voters tend to be more educated and take more supplements, yet Democratic representatives in Congress tend to want more regulation of the supplements industry. This confounds many in the industry who see supplements as being among the safer class of consumer products.
Meanwhile, Republicans are the opposite—their pro-business, anti-regulatory fervor often stands as a bulwark against regulatory overreach.
Also of note is the most well-funded lobby in all of Congress, Big Pharma. That has created a situation where the pharmaceutical model of health care is dominant, with supplements being able to exist only through the liberal Dietary Supplements Health and Education Act, which was passed into law almost exactly 26 years ago.
It also helps to have powerful Congressional allies. And that exists in no small part because of business constituencies. Some of the biggest Congressional allies of supplements are the two Utah senators, Mike Lee and Mitt Romney, and Utah is a center of the supplements business. Another major supporter of supplements is Rep. Frank Pallone (D-NJ), and New Jersey is a major center of nutritional ingredient suppliers. Even Senate Minority Leader Chuck Schumer (D-NY) has come around to appreciating supplements, and that's in no small part because Long Island is another business center for supplements companies.
"I don't think it's so simple as anti-regulation Republicans and pro-regulation Democrats," said Will Woodlee, a partner with the Kleinfeld Kaplan and Becker law firm, based in Washington, D.C. "I think they hear from their constituents."
Election day 2020 allowed constituencies of all stripes to weigh in on representatives all the way to the White House. The dust has not quite settled, but here are five things that industry political watchers saw during a webinar produced by the American Herbal Products Association on Tuesday, Nov. 10.
1. The House Energy and Commerce Committee chairman remains.
This is important because this committee has primary jurisdiction over supplements. Supplements advocate Frank Pallone (D-NJ), who was in Congress and voted for DSHEA in 1994, is "a receptive and a friendly ear for the supplement trade over the years," said Pete Evich, vice president, Van Scoyoc Associates, at the AHPA election recap.
2. The Dietary Supplement Caucus has two co-chairs, from both parties.
One of them, Rep. John Curtis (R-UT), is vying for the opening as Republican assistant speaker. "That would be nice to see if he was tapped for that, it would give him even more clout," said Evich. "That would be a very good development." Of the 42 members of the Dietary Supplement Caucus, all eight senators are returning. The House housed 34 members, but four or five will not be returning for the 117th Congress.
3. The FDA Commissioner is a position that is typically someone selected with ties to the pharmaceutical industry.
One person of note is former FDA commissioner David Kessler. He is on President-elect Joe Biden's newly created COVID task force, is on the board of the anti-supplement Center for Science in the Public Interest (CSPI), and is not a fan of DSHEA. Kessler testified in the run-up to the passage of DSHEA. "At one point," said AHPA president Michael McGuffin, "he said, 'I don't really care if you want to put ground-up cardboard in a capsule as long as it's accurately labeled and safely manufactured. Dr. Kessler was incredibly critical of the whole concept." However, despite Kessler being on the Biden short list, McGuffin does not believe he will ultimately be tapped for FDA chief. More names will doubtlessly be floated in the weeks to come.
4. Mandatory product registration.
This is a primary interest of the FDA, which has been "more vocal" about saying it is a gap in the supplements regulatory construct, according to Evich. It seems even more likely because it is supported by a number of supplement trade groups, including the United Natural Products Alliance, Consumer Health Products Association and Council for Responsible Nutrition. "As this debate moves forward," said Evich, "if there is an effort afoot, the fact that CRN and others will join hands with CSPI on at least this issue is going to make it very interesting as we deal with legislation moving forward."
5. Creating a legal regulatory pathway for hemp CBD.
This will be "at the forefront" of the 117th Congress, said Evich. The legislation under consideration right now is HR 8179, which was referred to the House Committee on Energy and Commerce on Sept. 4, 2020. That bill would legalize hemp CBD as a supplement so long as it abided by New Dietary Ingredient (NDI) provisions. It has 20 co-sponsors, 11 of whom are Democrats and nine Republicans.
Subscribe and receive the latest updates on trends, data, events and more.
Join 57,000+ members of the natural products community.
You May Also Like
---