An industry under siege
An industry under siege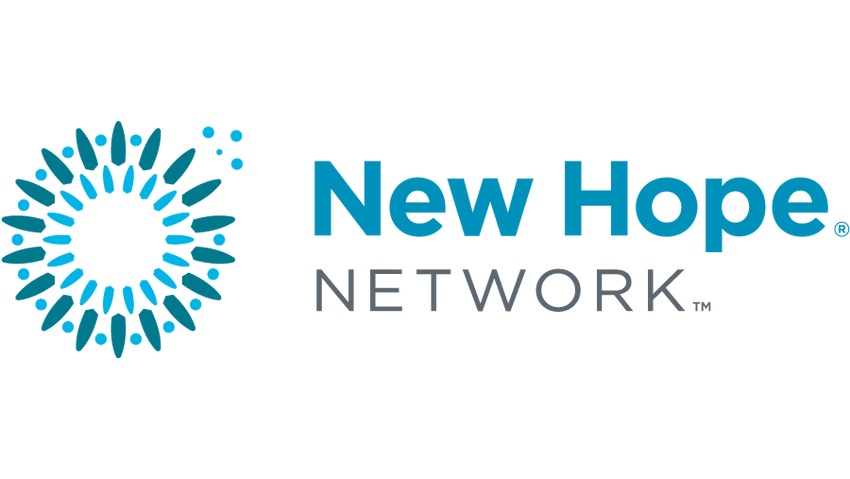 Complementary medicines companies are fighting a desperate battle to stave off new regulations that would see alternative medicines classified alongside conventional ones. Bruce Dennison explores what?s at stake
The South African complementary medicines industry has been stunned by a new draft regulation that may result in complementary medicines being classified in the same way as conventional drugs. The draft regulation, which aims to amend the Medicines & Related Substances Act 1965 (Act 101), was published last July and was open to comments from all stakeholders and interested parties until Oct 16. The industry argued vociferously against the proposal, and the Department of Health has acknowledged receipt of comments from all interested parties and stakeholders. The department has also agreed to hold a series of workshops with government regulators and stakeholders to review the comments and to ensure that an equitable regulatory system for complementary medicines emerges in due course — one that South Africa can be proud of and one that can be promoted throughout Africa and the rest of the world.
The new proposals essentially mean that complementary medicines will be classified alongside allopathic drugs and conventional medicines. Unless exceptions are made, this means that simple substances, such as flower remedies and herbals like garlic, would be called up for registration as a medicine. The regulators have thrown the ?net? unnecessarily far and wide. Act 101 of 1965 was developed to protect the public from dangerous drugs such as thalidomide. It was never intended to incorporate complementary substances. Clearly, complementary medicines fall under a totally different paradigm to allopathic drugs and should be regulated in an entirely different way.
The South African industry, comprising some 110 companies, is in an uproar and has mounted a massive campaign through the Health Products Association and many other stakeholders, including retailers, practitioners and traditional healers.
Traditional healers hit hard
The fact that African traditional medicine (ATM) has been included under the Department of Health?s proposed amendment could have cataclysmic effects on the massive ATM market, which comprises more than 6,000 traditional healers. The strategy adopted by the newly formed Complementary and Traditional Medicine Stakeholders Committee has largely been based on the technical aspects of the regulations and how inappropriate these would be. It has been busy compiling its own set of regulations, which are largely based on what the industry has been attempting to negotiate with government over the last 18 years.
The stakeholders have created a hard working committee, which is generating wonderful energy and communicating effectively with various layers of government, not only in the Department of Health, but also through the Portfolio Committee for Health in Parliament.
Complementary medicines set to be affected by proposed changes to Act 101 of 1965
African traditional medicine
anthroposophical medicine
aromatherapy medicine
Ayurvedic medicine
biochemic tissue salts
Chinese medicine
flower remedies
gemmotherapy medicine
herbal medicine
homeopathic medicine
homotoxicological medicine
naturopathy
nutraceuticals
plant herbs
sowa rigpa
unani medicine
The amendment potentially has far reaching implications for companies in South Africa that sell complementary medicines. Industry observers say that if the proposed regulation is implemented in full, it will render some 80 per cent of companies selling complementary health products unable to continue in business. In order to comply with the regulations, companies would be required to have full pharmaceutical good manufacturing practices in all respects. There are only a limited number of companies in South Africa that currently comply with these requirements.
It is agreed by all players, both large and small, that regulations are necessary. But it is felt that the regulations need to be appropriate to the class of substance in question. The alternative proposals put forward by the industry are based, in part, on the Australian system, and, in part, on the Canadian system. The need for safety is paramount and suitable GMPs are necessary. Claims should only be made providing they are supported by recognisable and acceptable peer literature.
South Africa could have the most up-to-date, modern system in the world, if substances were regulated separately, as described above. The country already has, through the Allied Health Professions Board, an act that defines all professionals working in complementary and alternative medicines. Through this act, South Africa recognises that chiropractors, naturopaths and homeopaths are different to allopathic practitioners. Why, therefore, shouldn?t the substances they use (ie, complementary medicines) not have their own regulations as well?
Despite the draconian nature of the proposed regulations, the government has indicated that it would be willing to discuss and consider any reasonable and sensible proposals that are put on the table. It is expected that once the amendment is eventually published, separate and specific guidelines will be available for the manufacturer and marketer of complementary substances.
Measuring the market
Aside from concerns about how complementary medicines in South Africa are classified, the industry thunders on with excellent annual growth rates. The market is worth around $376 million per year and is growing in volume by 14 per cent year on year. The breakup of the industry can be seen in the pie chart detailed to the right.
One of the many benefits of a free South Africa, now in its 11th year, is that it is seen by many sub-Saharan states as a continent leader. Although considered a developing nation, South?Africa in comparison to many of its neighbours is very much a ?first world? country. In terms of health foods, dietary supplements and complementary medicines, most countries in the region will almost certainly adopt any regulations that flow from South Africa.
In recent years there has been an increasing flow of South African exports, not only to the immediate neighbouring countries of Zimbabwe, Zambia, Namibia and Malawi, but also to the large East African market, which has a total population of some 100 million people, and the even larger West African market, with a population of 150 million. It is felt that harmonised regulations throughout sub-Saharan Africa will have a massive impetus to the free flow of products and increased sales.
The dietary supplements sector is by far and away the largest and most dominant sub-sector within the South African complementary health industry, valued at $245 million.
Dietary supplements, comprising vitamins, minerals, herbals, botanicals, fatty acids and amino?acids, are widely and freely available in health foods stores, in the country?s 2,300 pharmacies, and all the major supermarkets and food stores.
Research company AC Nielsen, which has been measuring the market for many years, reports that Vital?Health Foods, with its core brand Vital, holds a 40 per cent share of the market. Vital?also produces foods and beverages, in addition to dietary supplements. Other important players include Roche and PharmaNatura. There is also a plethora of very small companies, which makes up around 10 per cent of the market.
The dynamics of the South African retail market has been affected by New?Clicks Holdings? acquisition of 40-50 per cent of the country?s largest independent pharmacies, as well as one of the largest pharmaceutical wholesalers in the country. The toiletries and related products company also has a controlling interest in the Link Pharmacy Brand, which comprises some 450 pharmacies.
Dietary supplements in South Africa, specifically vitamins and minerals, are presently regulated as foodstuffs, subject to approved daily intakes. Products marketed with vitamin or mineral contents above the permitted food levels are regarded as medicines and are, as such, required to be registered. For example, more than 300mg of vitamin C per day should be registered as a medicine, below this level it is food stuff.
In general, the South African market tracks US and UK trends. It is felt that the industry will continue to prosper thanks to unprecedented consumer demand. Suitable regulations are also required for those categories presently not covered.
Subscribe and receive the latest updates on trends, data, events and more.
Join 57,000+ members of the natural products community.
You May Also Like
---