Bill could make multivitamins eligible for food stamp purchases
Bill could make multivitamins eligible for food stamp purchases
SNAP program authorization has long been a goal for industry trade groups.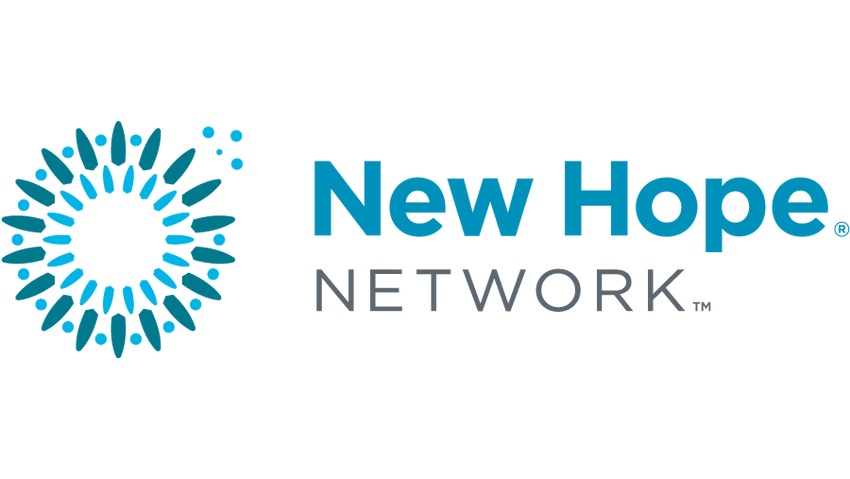 Rep. Mike Rogers (R-Alabama) plans to introduce a bill that would enable recipients of the Supplemental Nutrition Assistance Program (SNAP) to use their benefits to purchase multivitamins.
In a letter inviting fellow members of Congress to co-sponsor the legislation, Rogers observed many nutrients are consumed below recommended levels, including calcium, magnesium and vitamins A, C, D and E.
"Fortunately, a low-cost daily multivitamin provides shortfall nutrients and has been shown to help Americans safely fill nutrient gaps," the congressman wrote in a letter to his colleagues, explaining SNAP recipients are presently not allowed to use their benefits to purchase multivitamins.
Rogers advised fellow lawmakers he intended to introduce the SNAP Vitamin and Mineral Improvement Act of 2017 before Congress' recess in August.
But the bill hasn't been introduced yet, and the House of Representatives has already adjourned for the summer break. Industry sources said the bill could be introduced as early as September after lawmakers return to Washington.
"Did you know that the dietary patterns of millions of Americans do not comply with the daily intakes of vitamins and minerals recommended by the Food and Drug Administration?" Rogers asked his colleagues in the letter.
The legislation would increase the availability of multivitamins to low-income families who may face challenges in inner cities and rural areas getting access to produce and other foods that contain essential nutrients. Nearly 43 million Americans are on SNAP, according to USDA's Food and Nutrition Service, with each household receiving an average monthly benefit of approximately $253.
Shea Snider Miller, a spokeswoman for Rogers, did not immediately respond to a request for comment on the specific timing of the bill's planned introduction, whether Rogers has secured any co-sponsors and how colleagues in the House have reacted to his plan.
Rogers' proposal, and related multivitamin legislation that has been introduced in the House of Representatives and would benefit low-income mothers, drew support from trade groups representing the dietary supplement industry.
"We wholeheartedly endorse these bills and will work for their passage," said Loren Israelsen, president of the United Natural Products Alliance (UNPA), in an emailed statement. "Proper nutrition is the foundation of a strong country, and these proposed policies put our money where are priorities are—creating health and wellness, especially for at-need populations.
"Why is there not a consensus on the need for proper nutrition for moms and kids?" Israelsen asked. "What is the cost to society, not to mention the individual? Let's invest in our kids and healthy moms through these two common-sense programs."
In July, Rep. Dave Brat (R-Virginia) introduced the WIC Improvement Act, H.R. 3529. The legislation is intended to allow multivitamin dietary supplements to be included in a federal assistance program for low-income women—known as WIC, or the Special Supplemental Nutrition Program for Women, Infants and Children.
Daniel Fabricant, Ph.D., executive director and CEO of the Natural Products Association(NPA), described such legislation as a "common sense" move, suggesting it could benefit families who can't easily access foods rich in nutrients, such as produce, in impoverished inner cities and other "food deserts."
"You can buy Dora the Explorer Cereal, which I'm sure is delicious, on WIC, but you can't get a multivitamin," he observed in an interview, commenting on a children's cereal.
Brat also characterized his legislation as a proposal that makes common sense.
"The goal of WIC is to improve the health of pregnant women, new mothers and their infants," he said in a statement. "Including multivitamin dietary supplements in the list of acceptable products that can be purchased is simply a common-sense reform to improve the effectiveness of the program. While there is never a good substitute for the nutrients found in whole foods, I believe multivitamin dietary supplements can help fill nutrient gaps."
Industry sources said the change in the WIC program would not be triggered immediately even upon passage of the bill in Congress because, for example, the National Academies of Sciences, Engineering, and Medicine (National Academies) would have to study the need for the change.
The National Academies declined to comment on the legislation, but a spokesperson passed on background information that helps to explain the National Academies' connection to WIC.
In 2014, in response to a mandate from Congress, USDA's Food and Nutrition Service—the agency administering WIC—asked the National Academies to assemble an expert committee to examine the nutritional status and related needs of the WIC-eligible population and make recommendations grounded in modern science. The National Academies published a comprehensive report in January on WIC.
The program serves more than a quarter of the pregnant women and half of the nation's infants at an annual cost of about $6.2 billion, according to the National Academies' "Review of WIC Food Packages: Improving Balance and Choice: Final Report."
"Through its contribution to the nutritional needs of pregnant, breastfeeding, and postpartum women; infants; and children under 5 years of age, this federally supported nutrition assistance program is integral to meeting national nutrition policy goals for a significant portion of the U.S. population," the National Academies stated in its report.
Mike Greene, senior vice president of government relations with the Council for Responsible Nutrition (CRN), said his organization has worked on multivitamin issues for several years and is in favor of the WIC legislation to help fill in deficiencies in the consumption of nutrients.
Greene also said CRN is working with other trade groups on Rogers' proposal and striving to obtain bipartisan co-sponsors for his forthcoming multivitamin SNAP legislation.
"We want a bipartisan bill," Greene said in an interview. "We want a chance to show … unified …. support in the industry and to get some outside support as well."
While the SNAP Vitamin and Mineral Improvement Act of 2017 is expected to be introduced as a standalone piece of legislation, Greene said the objective is to eventually include it in the nutrition title of the 2018 Farm Bill.
The idea is to build support for the legislation, so that by the time lawmakers debate the Farm Bill in 2018, the multivitamin legislation will have strong support in Congress.
"It's not like we're running up to the … agriculture staff and the clerks in the House of Representatives and saying, 'Here's our language; insert it into the Farm Bill because we believe it's a good idea,'" Greene stated.
Instead, he said, the industry will have spent a year obtaining bipartisan support in Congress and vetting concerns that may arise, such as the types of multivitamins that would be eligible for SNAP benefits under the legislation.
Greene recognized passing the bill will be challenging in the current political environment. He cited, for example, President Trump's proposed budget cuts to government programs.
He nonetheless underscored the legislation is important to the health of consumers and is not motivated by a desire to line industry's pockets.
"This is not about making money for the dietary supplement industry," Greene said. "This is about giving low-income consumers access to the same benefits from the multivitamin that everyone else has when they take a multivitamin."
This piece originally appeared on Natural Products Insider, a New Hope Network sister website. Visit the site for more news and insight on supplements and regulatory issues.
Subscribe and receive the latest updates on trends, data, events and more.
Join 57,000+ members of the natural products community.
You May Also Like
---