Cognis' Tonalin® CLA Achieves FDA GRAS Status
Cognis' Tonalin® CLA Achieves FDA GRAS Status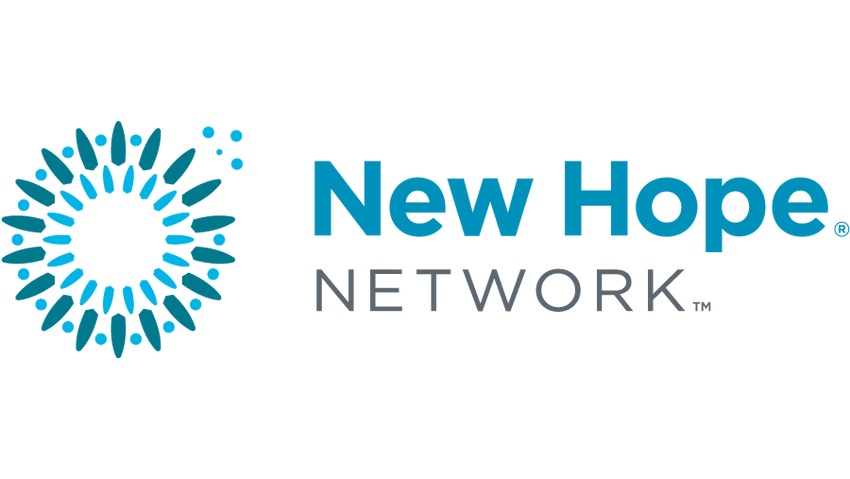 July 28, 2008, LaGrange, IL -- Cognis Nutrition and Health, global leader in the manufacture of the most clinically studied brand of CLA (conjugated linoleic acid), today announced that the U.S. Food and Drug Administration (FDA) issued a 'no questions letter' to Cognis' GRAS notification (GRN 00232). Tonalin® (Tōn-a-lin) CLA has achieved FDA GRAS (generally recognized as safe) status and can be safely used in an expanded range of functional foods and beverages. Cognis offers the food industry one of the most extensive lines of CLA, a naturally sourced, non-stimulant ingredient clinically proven to safely reduce body fat and improve body composition.
Cognis is sponsoring a free, live webcast on August 14, 2008 to explain the commercial opportunities and consumer benefits to be derived from this FDA GRAS status for Tonalin® CLA. Trends expert, Dr. Elizabeth Sloan, will highlight the current consumer dynamics driving market demand for body composition products and present valuable new market data that food and beverage makers can't afford to miss. She will share new consumer market research indicating that sales for functional foods containing ingredients such as Tonalin® CLA are projected to be "off the charts."
Register now for free, live webcast!
To attend the webcast, register at http://www.iian.ibeam.com/events/mult001/26560/. You may submit questions during the live Q&A and the event will be archived for later viewing.

The new FDA GRAS status expands the use of Tonalin® CLA into the following approved food applications:

• Milk and flavored milk products
• Yogurt products
• Fruit juice products
• Soy milk beverages
• Meal replacement beverages and bars
In addition to the applications above, Cognis' Tonalin® CLA is also self-affirmed GRAS for:
• Coffee creamers
• Chocolate
Tonalin® CLA has been thoroughly evaluated in several functional food applications, especially in the dairy segment. Potential for the success of Tonalin® in food products was also demonstrated in recent research on its effects in a skimmed milk product. Results of the randomized, double-blind, placebo-controlled trial showed a significant reduction of body fat mass (BFM) in overweight subjects, indicating that CLA can be as beneficial in a functional food matrix as it is when taken in a supplement.1
After self-affirming Tonalin® CLA as GRAS in 2004 in consultation with a panel of independent experts, Cognis submitted this voluntary notification to the FDA in coordination with Lipid Nutrition, another branded CLA manufacturer. The FDA's written response provides assurance to food manufacturers and consumers that the FDA has reviewed the submitted safety evidence and does not object to the overall GRAS conclusion for Tonalin® CLA in its intended use in the above food categories.
According to scientific evidence, Tonalin®, the #1 consumer brand of CLA worldwide, helps consumers reduce body fat up to 9 percent, prevent fat regain, and improve the ratio of lean body mass to body fat. Tonalin® works by decreasing the amount of fat stored after eating, increasing the rate of fat breakdown and metabolism, helping the body use its existing fat for energy, and decreasing the total number of fat cells. Tonalin®'s effectiveness has been confirmed by 17 clinical trials published in peer-reviewed journals.
"Tonalin® could help revolutionize the way people reduce body fat," said David Eckert, Vice President, Cognis Nutrition & Health. "Our goal is to support our customers as they help consumers achieve their body composition goals with delicious, yet healthy foods and beverages. As the most recognized brand of CLA, Tonalin® is the ingredient of choice for functional food and beverages targeting consumers interested in safely and effectively improving their body composition by reducing body fat."
Mr. Eckert pointed out that Cognis offers a unique service perfect for food companies launching new products with Tonalin®. Through its partnership with WILD Flavors, Inc., Cognis and WILD offer turn-key Tonalin® solutions to assist food manufacturers achieve stable, great-tasting products. "We help our customers avoid the often time-consuming and costly hurdles often associated with adding new functional ingredients." More on this topic will be discussed in the August 14 webcast.

About Tonalin® CLA:
Tonalin® is the original brand of CLA and is an exclusively licensed product of the Cognis Group. CLA is a polyunsaturated, conjugated fatty acid that is a natural part of the human diet, found primarily in meat and dairy products. Cognis produces Tonalin® CLA through a proprietary process that converts linoleic acid from safflowers into CLA, providing the highest quality of CLA available. Tonalin® contains the lowest amount of non-naturally occurring isomers, a patent-protected attribute that provides customers with the highest levels of active CLA isomers.
Tonalin® CLA is available in several product forms – oil, water-dispersible powder and emulsions – which offer food manufactures a broad range of options and easy processing for their new products. Tonalin® CLA is naturally sourced from safflowers, a sustainable and renewable raw material, and is not labeled as a trans fat.

Worldwide Recognition for the Tonalin® brand of CLA
The National Institutes of Health Office of Dietary Supplements in its Annual Bibliography of Significant Advances in Dietary Supplement Research (2004) included the landmark Tonalin® CLA study by Dr. Jean-Michel Gaullier as one of 25 "exemplary" papers. Cognis is the recipient of The 2007 Global Frost & Sullivan Award for Brand Development Strategy Leadership in the CLA market. "More studies on CLA and body composition have been published using Tonalin® than any other CLA brand," noted Frost & Sullivan Research Analysts. Tonalin® CLA also has been recognized as "Health Product of the Year in several countries, including Finland and Spain.
For more information about Tonalin® CLA or to place an order, visit www.cognis.com and www.tonalin.com, call 800.673.3702, e-mail [email protected], or fax 513.482.3576.
About Cognis:
Cognis (www.cognis.com) is a worldwide supplier of innovative specialty chemicals and nutritional ingredients, with a particular focus on the areas of wellness and sustainability. The company employs about 7,600 people, and it operates production sites and service centers in 30 countries. Cognis has dedicated its activities to a high level of sustainability and delivers natural source raw materials and ingredients for food, nutrition and healthcare markets, and the cosmetics, detergents and cleaners industries. Another main focus is on products for a number of other industries, such as coatings and inks, lubricants, as well as agriculture and mining. Cognis is owned by private equity funds advised by Permira, GS Capital Partners, and SV Life Sciences. In 2007, Cognis recorded sales of about 3.52 billion euros and an Adjusted EBITDA (operating result) of 410 million euros.

About Dr. Elizabeth Sloan of Sloan Trends, Inc.

Dr. A. Elizabeth Sloan is the President of Sloan Trends, Inc., an Escondido, California based consulting firm that offers trend-tracking and predictions, strategic counsel and business-building ideas for food, supplement and food service/restaurant marketers. She has written more than 150 articles, co-authored two college text books on nutrition and has appeared on numerous radio and television programs, including The Today Show, Good Morning America and CBS and NBC newscasts. Dr. Sloan holds a Ph.D. in Food Science and Nutrition with a minor in Mass Communications from the University of Minnesota and a Bachelors degree in Food Technology from Rutgers University.

1 - Laso, N., Bruque, E., Vidal, J., Ros, E., Arnaiz, JA., Carne, X., Vidal, S., Mas, S., Deulofeu, R.,
Lafuente, A.: Effect of milk supplementation with conjugated linoleic acid (isomers cis-9, trans-11 and trans-10, cis-12) on body composition and metabolic síndrome components. British Journal of Nutrition 2007; Jul 11: 1-8.
###
Subscribe and receive the latest updates on trends, data, events and more.
Join 57,000+ members of the natural products community.
You May Also Like
---