Congress releases Farm Bill report that would end 'era of hemp prohibition'
Congress releases Farm Bill report that would end 'era of hemp prohibition'
The bill passes both the Senate and U.S. House of Representatives, and is expected to be signed into law by the president in the coming week.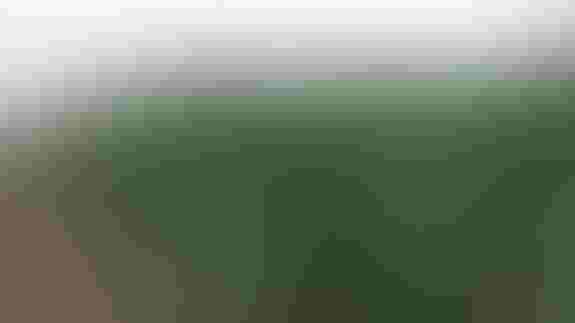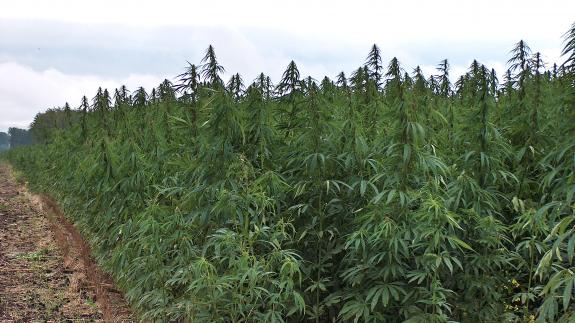 Congress on Monday released an 807-page document on the 2018 Farm Bill, including language that would exclude hemp from the definition of a controlled substance and grant state agriculture departments and tribal governments the right to regulate the crop.
The Senate quickly passed it, 87-13, with the U.S. House of Representatives voting 369-47 to pass it.
Passage of the Farm Bill would mark a watershed event for a crop planted centuries ago by America's founding fathers, paving the way for increased commercialization of hemp products and services, including conventional foods and dietary supplements containing cannabidiol (CBD), without the threat of interference from the Drug Enforcement Administration (DEA).
"The era of hemp prohibition is over," Jonathan Miller, general counsel to the U.S. Hemp Roundtable, wrote in a two-page summary, commenting on the conference committee report released Dec. 10 by the House and Senate on the Farm Bill. "Hemp is now permanently removed from the Controlled Substances Act (CSA). It is forever deemed an agricultural commodity, no longer mistaken as a controlled substance, like marijuana."
The Farm Bill incorporated the Hemp Farming Act of 2018, legislation championed by Sen. Majority Leader Mitch McConnell, a Republican from Kentucky.
It defines hemp as "the plant Cannabis sativa L. and any part of that plant, including the seeds thereof and all derivatives, extracts, cannabinoids, isomers, acids, salts, and salts of isomers, whether growing or not, with a delta-9 tetrahydrocannabinol concentration of not more than 0.3 percent on a dry weight basis."
The bill, once passed by Congress and signed into law by President Trump, is expected to fuel a proliferation of new products on the U.S. market, including CBD-containing supplements and so-called hemp extracts incorporating a broad spectrum of cannabinoids sourced from hemp.
"On January 1, you'll see old-line supplement companies introduce hemp and CBD," said Michael McGuffin, president of the American Herbal Products Association (AHPA), whose trade organization has a committee devoted to cannabis issues.
FDA Hurdle
The Farm Bill reflects, in part, Americans' increasing acceptance of hemp, which contains very little of the psychoactive compound found in marijuana and boasts a history of use stretching back thousands of years. Forty states have removed barriers to the production of industrial hemp, according to Vote Hemp, a nonprofit advocacy organization.
But some states—including California through its state public health department—have cracked down on CBD.
"There will still be the Barney Fifes [i.e., local law enforcement officials targeting local hemp retailers] but if you look at what we've been able to do, we've gone from 18 Barney Fife states to 4 or 5 of them," said John Ryan, chief operating officer of Ananda Hemp. 
Despite expectations of diminished opposition from the states, the hemp industry still faces a significant hurdle at the federal level. FDA continues to assert CBD can't be sold in conventional foods or dietary supplements. Its position is tied to clinical drug trials conducted by GW Pharmaceuticals plc, whose CBD medicine, Epidiolex, was approved by FDA in June for treatment of seizures associated with Lennox-Gastaut syndrome (LGS) or Dravet syndrome.
In an article written this month for the National Law Review, attorneys Ian Stewart, James Kloss and Neil Willner of Wilson Elser, said the positions taken by the states and the federal government has "created an absurd result."
"CBD now may be manufactured and distributed in many states with few restrictions, but CBD may be added to food products in many states only if it is derived from marijuana," the lawyers wrote. "It is difficult to logically reconcile this 'schizophrenic' state of the law."
Industry lawyers and hemp companies have openly contested the agency's stance on CBD. FDA's position—expressed in a Q&A and warning letters—has neither been made formal through a rulemaking nor tested in litigation.
Justin Prochnow, a partner in Denver with Greenberg Traurig LLP, cautioned the Farm Bill doesn't affect FDA's position whatsoever.
Nonetheless, following passage of the seminal legislation, the lawyer anticipates many companies will roll "the dice" and place products on the U.S. market, testing whether FDA will take more aggressive enforcement action beyond its strategy to date: warning letters.
CBD, McGuffin pointed out, is just one of many useful cannabinoids derived from hemp. Moreover, he said the agency has a responsibility to regulate the compound with reasonable controls.
McGuffin said FDA's position on CBD is related to the pharmaceutical supremacy clause in DSHEA, which amended the Federal Food, Drug & Cosmetic Act (FDCA).
McGuffin proposed the federal government invoke its authority under the law to make CBD lawful in supplements through a rulemaking following noticce and comment. 
"The DEA will be out of our business with regard to hemp," said McGuffin. "We still have to deal with the FDA."
Per the clause, an article authorized for investigation as a new drug and the subject of substantial clinical investigations that have been instituted and made public is excluded from the definition of a dietary supplement. That's unless it was marketed first as a supplement or food, or the article meets another exception in the law that McGuffin referenced.
"The FDA is correct in that," McGuffin said. "What they don't say is the part of the FDCA that says, 'unless the secretary grants an exception by rule-making.' It appears the secretary, or the FDA, acting on behalf of the secretary of Health and Human Services (HHS), could state on the Federal Register that this is what we're going to do"—finding CBD would be lawful in supplements.
"The FDA has to take a position," he said. "The only way to be responsible is to regulate it with reasonable controls. They're not a big enforcement agency. There'll be a motivation by companies to get in line."
FDA has never used such authority under DSHEA.
"A lot of people feel this would be the perfect test case for that," Prochnow observed.
But a rulemaking proceeding would take years to complete, and the Trump administration has been focused on reducing regulations, he cautioned.
The larger issue for many companies, Prochnow said, is distinguishing their ingredient from the one GW Pharmaceuticals investigated.
"If I've got a different percentage isolate, especially if it's significantly less [CBD] or if it's a … a true full-spectrum hemp extract—my comment is it's just not the same ingredient as what was investigated by GW [Pharmaceuticals]," the lawyer concluded.
Miller of the U.S. Hemp Roundtable expressed hope the industry can work with FDA to "clarify that CBD—which their own scientists concluded has no abuse potential and does not pose a risk to public health—should not be withheld from Americans who count on it for their health and wellness."
Subscribe and receive the latest updates on trends, data, events and more.
Join 57,000+ members of the natural products community.
You May Also Like
---