Eat Just gets FDA clearance for cultivated meat in U.S.
Eat Just gets FDA clearance for cultivated meat in U.S.
Once Eat Just's Good Meat chicken receives USDA approval, it will be served at a Washington, D.C. restaurant owned and operated by Chef José Andrés.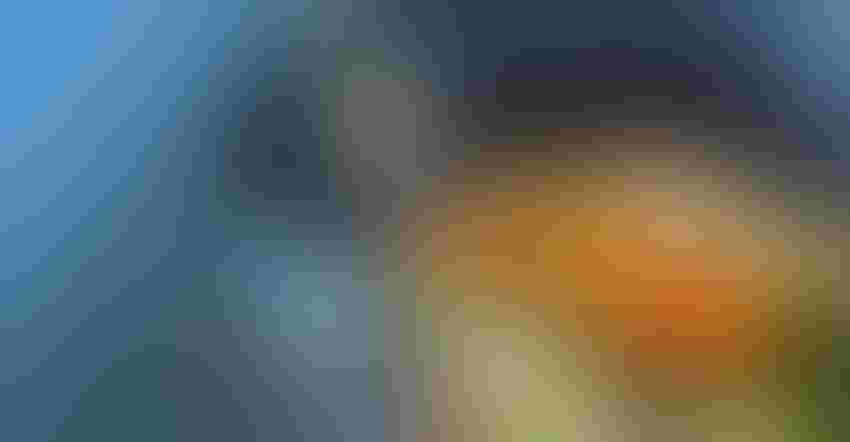 More than two years after starting to sell Good Meat in Singapore, Eat Just is getting closer to serving its cultivated meat in its home country.
"Since Singapore approved Good Meat for sale, we knew this moment was next," Josh Tetrick, co-founder and CEO of Eat Just said in a written statement. "I am so proud to bring this new way of making meat to my country and to do it with a hero of mine, Chef José Andrés."
Eat Just, formerly known as Hampton Creek, started in 2011 by making plant-based condiments and dressings. The company got into the cultivated meat space in 2017, in which it uses animal cells to grow meat in bioreactors. The company also has a division making plant-based egg leader Just Egg.
Eat Just has been working with FDA regulators for several years in its pre-market consultation. In an interview, Vítor Espírito Santo, the senior director of Eat Just's cellular agriculture division, said the no-questions letter was the conclusion of a years-long, in-depth review process.
"The Singapore approval was a big, big deal. But it's undeniable that the U.S., the FDA approval is something that we were looking forward [to] for many years, and I think it's a big game changer for the industry," he said. "We have two countries now. Hopefully now this keeps happening in more and more jurisdictions, and cultivated meat can become a reality worldwide."
The FDA's no-questions letter is not the end of the regulatory process. It was issued after a careful investigation of the chicken cells, the processes used to grow them, the culture media used to feed the cells, and the resulting product are safe for consumption.
"We have no questions at this time regarding GOOD Meat's conclusion that foods comprised of or containing cultured chicken cell material resulting from the production process defined in [Eat Just's application] are as safe as comparable foods produced by other methods," the letter reads.
Next, USDA regulators will work on that agency's approval process. The USDA is responsible for ensuring the meat products are safe when harvested, much in the same way the department's inspectors ensure safety at more traditional meat plants. Santo said Eat Just has been in contact with USDA regulators for years.
In an email, a USDA Food Safety and Inspection Service spokesperson said that after the FDA signs off on the safety of the cultivated meat product, companies need to apply for a grant of inspection. This is a process through which the department will ensure cultivated meat facilities and procedures meet their standards. The department will also approve the product label.
The FSIS spokesperson said they "look forward to working with Good Meat" as the Eat Just division pursues the next required approval.
The USDA is currently reviewing a grant of inspection application from Upside Foods, which received a no-questions letter from the FDA for its cultivated chicken last November. The FSIS spokesperson said the process is "proceeding normally."
Because Eat Just has been serving its cultivated chicken for more than two years in Singapore, Santo said the company had a lot of actual safety data to share with the FDA. The process in the United States, he said, is very similar to the one the company went through in Singapore.
Prominent figures in the food space hailed the FDA milestone.
Bruce Friedrich, president of international alternative protein think tank the Good Food Institute, said that the news is more than a regulatory decision, it's food system transformation in action. Cultivated meat has the potential to deliver the animal proteins people like to eat with far less impact on the environment, he said.
"A few governments around the world are beginning to prioritize alternative proteins as a solution that accounts for this growing consumer demand while also achieving national climate and development goals, but far more need to follow suit," Friedrich said in a statement.
Former USDA Secretary Dan Glickman, who serves on the Good Meat advisory board, said in a statement: "While I will always support family farmers' efforts to feed the world, forward-thinking companies like Good Meat are tackling food security, nutrition and environmental stewardship in new and exciting ways."
Santo said the chicken product and growth method that received the no questions letter is very similar to the one first approved in Singapore. Although Eat Just has developed a completely plant-based serum to grow cells, the cell growth medium that was scrutinized by the FDA contains some fetal bovine serum. This decision was made because there is a long track record of safety data for this culture medium in Singapore, he said, and the company hopes to be able to add on approval of its plant-based culture medium in the near future.
While Eat Just is working toward full regulatory approval in the United States, that is not the company's only pending undertaking in its cultivated meat division. The company is scaling up its production facility in Singapore, recently installing a 6,000-liter bioreactor there. It's working out of a demonstration-scale facility at the company's headquarters in Alameda, California headquarters. A commercial-scale facility is currently in the works in the United States, with biotech process engineering company ABEC building 10 250,000-liter bioreactors.
And, Santo said, Eat Just is working through nascent regulatory review processes for Good Meat chicken in several other countries.
"FDA approval can certainly help those discussions," he said. "It's yet another well-reputed agency that a lot of other countries follow for their own jurisdictions, so it's very important that we got over the finish line here.

This piece originally appeared on Food Dive, an Informa sister website. Visit the site for information on manufacturing, packaging, ingredients and more.
Subscribe and receive the latest updates on trends, data, events and more.
Join 57,000+ members of the natural products community.
You May Also Like
---