Facing the EU's regulatory challenges
Facing the EU's regulatory challenges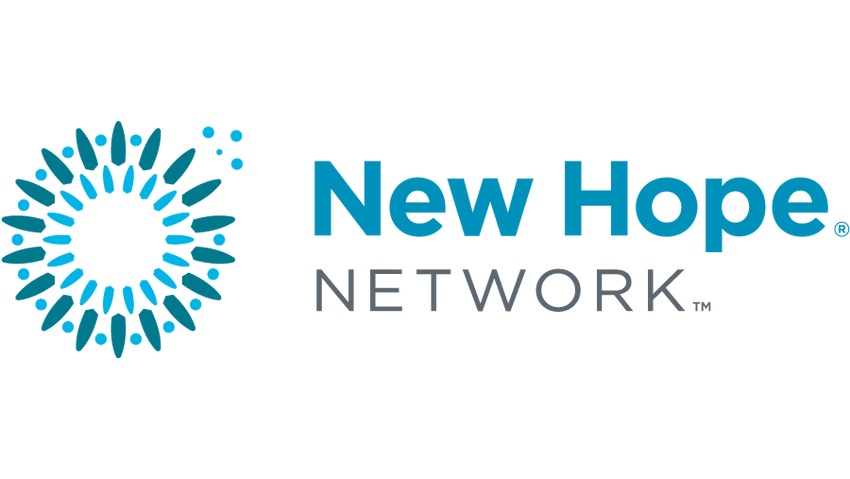 Despite increasing harmonisation in Europe, enlargement has brought new regulatory challenges for companies looking to develop strategies to market their products across the continent. STEFANIE GEISER reports
The past three years have been an intensive period of regulatory change for nutritional products in the European Union. The transposition of the EU Food Supplements Directive into national laws in 2003/2004 and the ongoing discussions on the development of pan-EU rules on fortified foods and health claims have resulted in substantial changes in national food supplements and functional food regulations. Increased pan-EU rules in specific nutritional product areas and enlargement in 2004, which extended the number of EU member states from 15 to 25 countries, has certainly brought new opportunities for trade. On the other hand, increased EU harmonisation on certain issues can be a significant obstacle to innovation.
The figure below illustrates the regulatory framework that would need to exist for many key nutritional product areas to ensure pan-EU marketing for all types of products is still far from harmonised. It is helpful, at least, that many of the basic food product issues such as manufacturing requirements, labelling and technical elements of product composition (such as Good Manufacturing Practices, ingredient and nutrition labelling, and food additives) are regulated by the same EU law for all 25 member states.
In regards to the permitted use of active ingredients in food supplements and fortified foods, the following harmonised rules have already been agreed to or are in the process of adoption in the near future:
Vitamins and minerals: Currently, the only harmonised rules for vitamins and minerals relate to the type of vitamin and mineral substances that may be used in food supplements (currently 113 substances), while the commission is still in the process of developing harmonised rules for maximum limits to be discussed with member states during 2005 and 2006.
For fortified foods, the same list of vitamin and mineral substances is included in the European Commission proposal for a ?regulation on the addition of vitamins, minerals and certain other substances to food,? which is still in the decision-making process and only likely to enter into force in late 2006 or early 2007.
Other common ingredients: Specific rules for other common ingredients such as fatty acids, amino acids and herbal/plant ingredients are not yet included in the directive and EU proposal for a fortified foods regulation. However, the directive does not exclude their use by generally defining food supplements as ?foodstuffs that are concentrated sources of nutrients or other substances with a nutritional or physiological effect.? In fact, the European Commission aims to draft a list of additional permitted food supplement ingredient categories and substances with a nutritional and physiological effect by July 2007.
?NOVEL FOOD? INGREDIENTS
According to the EU Novel Foods Regulation, which was introduced in 1997, all food ingredients that have not been substantially used (?used to a significant degree?) in food products on the EU market before May 1997 are regarded as novel food ingredients. These require prior EU approval before marketing.
Since this is a time-consuming process, the introduction of this procedure has significantly slowed down product innovation over the past seven years in comparison to other regions around the globe. The forthcoming regulation on nutrition and health claims could potentially represent a similar threat, slowing down the permission of innovative health messages to the consumer.
As the EU regulatory process rolls forward, more areas of legislation will become the subject of harmonisation. Whether these will bring further opportunities or increasing marketing obstacles will depend on whether efforts to direct regulation toward safety principles vs precautionary principles and nutritional profiling will continue to succeed. Meanwhile, regulatory strategies will continue to be based on a combination of harmonised EU regulation and divergent national rules for a long time to come.
SIMILARITIES AND DIFFERENCES
While there are still significant national regulatory divergences, there is an increased trend for similar approaches in certain groups of EU member states. These can be summarised as follows:
Vitamins and minerals used in foods: Following the implementation of the directive into national law, more member states have moved away from their strict RDA approach for maximum levels in the direction of safety or higher levels, often established for each nutrient on a case-by-case basis. Countries applying higher levels now include Austria, Cyprus, the Czech Republic, Hungary, Portugal, Slovenia and Slovakia.
The long-standing EU safety approach countries include the UK, Sweden and the Netherlands. While some other countries such as Belgium and Italy are still maintaining maximum limits at around 1-3 times the RDA, Lithuania and Spain seem to be the only remaining countries that still apply the strict 1 times RDA approach.
Adding vitamins and minerals to foods: In view of a complete absence of harmonised rules for fortified foods, regulations vary widely. Member states either provide a general permission for the addition of specific nutrients to all foods (Belgium, the Netherlands, Portugal, UK) or restrict nutrient addition to specific food categories (Nordic countries, Greece). Maximum limits for most vitamins/minerals generally vary in the range of levels lower than the RDA (Italy, Poland) to 1-3 times RDA for some countries (Belgium, Czech Republic), while safety levels are applied for others (UK).
Herbal/plant ingredients: For products containing herbal ingredients, there are generally three trends for classification at the national level. Depending on their traditional food/medicinal use and safety, member states predominantly classify herbal ingredients as either foods (for permitted use in food supplements/functional foods), herbal remedies (a predominant trend in the Nordic countries) or medicines. In order to provide a clear classification method, some member states have developed:
detailed positive/negative lists of herbs (Belgium, Italy)

only negative lists, while other herbs are permitted in principle as long as they are safe and not considered as novel food ingredients (the Netherlands, Czech Republic)

positive lists, whereas additional plants not included on the positive list need to be evaluated on a case-by-case basis (France, Denmark).
Other ingredients: The use of amino acids, fatty acids and other nutrients in supplements and foods is:
generally permitted by some member states as long as it?s deemed safe and ingredients are not considered novel food ingredients (the Netherlands, UK)

specifically regulated by national rules (Belgium, Italy), or

evaluated on a case-by-case basis (in the majority of countries) or potentially permitted following a special authorisation on the principle of mutual recognition (Germany).
Health claims: Seven European countries have developed specific national guidelines on health claims: Belgium, Finland, the Netherlands, Spain, Sweden, Switzerland and the UK. Most countries have now recognised the use of nutrient function claims and other function claims as a positive contribution to maintenance of health.
The concept of disease risk reduction claims (such as ?may help lower cholesterol levels?) has also started to gain wider acceptance at the EU and international level, and is included in some national guidelines such as those of Belgium, Finland and the UK; the Codex Alimentarius; the Council of Europe guidelines; and the recent EU proposal on nutrition and health claims.
Notification/registration requirements: The directive has provided member states with the option of introducing or maintaining national notification procedures. Following the implementation of the directive into national law, the majority of member states now require products to be notified before or at the time of marketing, with the exception of only a few countries. In the absence of pan-EU rules, national notification/registration requirements vary widely.
Distribution practices: Despite increasing product sales, some countries retain their restrictions on distribution. The most extreme example is Greece, where the sale of all food supplements is restricted by law to pharmacies.
THE WAY FORWARD
Creating clarity through increased EU harmonisation may often sound attractive; however, it always provides risks of over-regulation and application of the precautionary principle in the regulatory process by some EU member states. One example is the case of Germany, which started off with proposed maximum limits for vitamins and minerals far below EFSA risk assessment levels by applying a risk division factor of two on its safety evaluation results.
Such absurdly low levels, which would completely kill the EU and even the German food supplements market, have little chance of being implemented when the final EU maximum limits are set. However, this approach illustrates the problems to be faced in the future.
Although the current divergence in regulation is far from ideal, it probably provides greater opportunities than a fully harmonised EU regulatory system — in particular because there is starting to be a trend toward a wider application of the principle of mutual recognition in some member states.
For example, the new French draft law on food supplements provides for the possibility of a product notification procedure under certain conditions on the basis of this principle, and there are similar trends in some countries for fortified foods. In Denmark, which recently lost a European Court of Justice case on barriers to trade for fortified foods, certain types of fortified foods that would in principle not be permitted for sale by Danish law may sometimes be authorised for import from another EU country.
Should this general trend expand to more EU member states, this would certainly provide the most attractive solution for the pan-EU marketing of nutritional products on a long-term basis.
Stefanie Geiser is regulatory affairs manager for European Advisory Services, a consultancy providing regulatory and strategic advice for the marketing of nutritional products in Europe. For further details on EU harmonisation and the divergent national regulations in 27 European countries, EAS has issued a new report ?Marketing Food Supplements, Fortified and Functional Foods in Europe — Legislation & Practice 2005.? www.eas.be
Respond: [email protected]
Overview of pan-EU and national rules for nutritional products

Pan-EU rules under discussion

PRODUCT-SPECIFIC LEGISLATION

Foods for particular nutritional uses (PARNUTS)

Additional food supplements rules

Foods with added nutrients

Traditional herbal medicines

Additional rules related to food supplements, PARNUTS, and fortified and functional foods not covered by EU legislation

FOOD LAW LEGISLATION AFFECTING ALL NUTRITIONAL PRODUCTS

General food labelling requirements

Rules on the authorisation and labelling of foods and food ingredients containing, consisting of or produced from GMOs

Rules applied to novel food ingredients

Health claims and revised nutrition claims

Revision of rules on flavourings

Rules on permitted types of flavourings

Rules on irradiated ingredients

Source: ?Marketing Food Supplements, Fortified & Functional Foods in Europe ? Legislation & Practice 2005?
Subscribe and receive the latest updates on trends, data, events and more.
Join 57,000+ members of the natural products community.
You May Also Like
---