FDA commissioner announces formation of dietary supplement working group
FDA commissioner announces formation of dietary supplement working group
FDA's top official on Wednesday announced a new working group within his agency to improve oversight of the dietary supplement industry.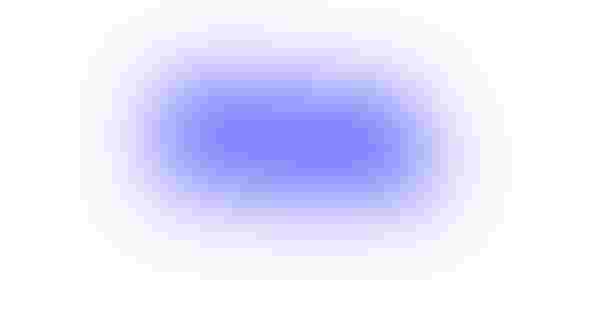 FDA's top official on Wednesday announced the creation of a working group within his agency to improve oversight of the dietary supplement industry, reflecting concerns over FDA's ability to manage risks in a sector that has grown 10-fold over the last quarter century.
"I've formed a dietary supplement working group within FDA to take a hard look at what more the FDA can be doing within our existing authorities, including re-examining our own internal operating structure and procedures—and what new authorities might make sense," Gottlieb announced during a speech in Washington at the FDLI [Food and Drug Law Institute] Enforcement, Litigation and Compliance Conference. "We have some specific, new policy measures that we plan to pursue when it comes to modernizing our overall approach to dietary supplements."
Since passage of the Dietary Supplement Health and Education Act of 1994 (DSHEA), the industry has grown from US$4 billion to more than $40 billion, with more than 50,000 products on the market, Gottlieb observed.
"And while much of this industry is responsible to consumers and the public health, there are also too many bad actors who are not," he said. "With the growth come new opportunities for consumers to improve their health, but also a lot of new risks."
Gottlieb added, "I'm concerned that the industry has gotten bigger and riskier faster than our policies and our capacity to manage this risk. That needs to change. And so we plan on advancing new policies that will improve our oversight in this space."
Gottlieb reported FDA's success working with its partners at the U.S. Department of Justice (DOJ) on civil and criminal cases involving dietary supplements, an area where he said the agency has "encountered a range of problematic conduct."
"Some products marketed as dietary supplements contain dangerous and illegal ingredients, often without identifying them to consumers," Gottlieb said. "Some contain lawful ingredients, but their manufacturing processes fall far short of GMPs [good manufacturing practices] that are needed to assure a quality product. And others make illegal and unproven claims about their ability to treat serious diseases. We take seriously our obligation to protect consumers from all of these dangerous products."
Trade Organizations Respond
Daniel Fabricant, Ph.D., is president and CEO of the Natural Products Association (NPA) and a former FDA official who oversaw the Division of Dietary Supplement Programs. His organization asked to be a part of the new working group.
"While we share the commissioner's concerns and hope FDA gets serious about bad actors who illegally sell drugs under a dietary supplement label or make false claims, we disagree with his suggestion that more or different rules are needed or that the industry's outstanding safety record has changed," Fabricant said in a statement. "We've urged FDA to get tougher on bad actors and we hope they do that, but in the meantime, they should also lead the discussion on new areas like cannabidiol (CBD) and other promising natural products, not playing catch-up."
Steve Mister is president and CEO of the Council for Responsible Nutrition (CRN). He also responded to Gottlieb's announcement.
"CRN looks forward to engaging with FDA on this working group," Mister said in a phone interview. "We would welcome the chance to dialogue with the agency about some of these updates that they're talking about. But we're also very cautious about preserving the integrity and spirit of DSHEA, and we will look to be sure that that balance that was struck 25 years ago is maintained in whatever FDA proposes."
Frank Lampe is vice president of communications and industry relations with the United Natural Products Alliance (UNPA). He said his organization shares the same concerns as Gottlieb regarding adulteration of products, lack of compliance with GMPs and claims on labels.
Commenting on GMPs specifically, he said FDA previously deployed investigators to facilities who lacked experience with dietary supplements. He pointed out FDA has reorganized how it conducts inspections and now sends investigators to facilities based on their expertise.
"We would encourage FDA to further this initiative with internal training on dietary supplement GMPs for their inspectors," said Lampe, whose organization has on its staff a former FDA investigator with extensive experience working on dietary supplement issues, Larisa Pavlick.
UNPA, Lampe added in a phone interview, continues to support FDA's "statutory authority to fully enforce DSHEA and police the industry."
'Alarm Bell'
But he described Gottlieb's announced working group as an "alarm bell" reminiscent of a "behind-closed-doors FDA task force" that convened more than a quarter century ago under then-FDA commissioner David Kessler.
Ultimately, FDA released a proposed rulemaking that Lampe described as "highly restrictive to dietary supplements" and "a final straw" of government overreach that led consumer groups and industry to successfully lobby for passage of DSHEA.
Lampe said UNPA supports having all the industry trade organizations be a part of the dietary supplement working group announced by Gottlieb.
"Our questions are, Who's going to be a member of that [working group]?" he asked. "And what is the end result of that? What's the deliverable? Are they going to go to Congress and try to amend DSHEA?"
UNPA also observed the working group was announced a time when the dietary supplement industry's most powerful and staunchest champion on Capitol Hill—Sen. Orrin Hatch (R-Utah)—is preparing to retire from Congress. Hatch made his farewell remarks Wednesday.
"We're not saying that this is not coincidental," Lampe said, but he added of the working group, "It raises concerns and a lot of questions, especially since FDA is proposing to do this as a behind-closed-door [initiative] and not engage industry."
Debunking a 'Myth'
Michael McGuffin, president of the American Herbal Products Association (AHPA), said FDA and Gottlieb have consistently debunked the "myth" that the industry is not regulated, a narrative that has always been  "false."
"AHPA's members and other responsible supplement companies—those Dr. Gottlieb identified in his comments as 'responsible to consumers and the public health'—applaud FDA's enforcement against products that are falsely labeled as supplements but contain undeclared illegal ingredients and support consistent enforcement of the cGMP rule and the legal prohibitions against disease claims, McGuffin said in an emailed statement.
"The news here of course is that the commissioner has now made public that FDA is reviewing its existing policies and considering new and more effective approaches to best regulate supplements," McGuffin added. "This seems particularly timely given that it was just this year that AHPA and other industry organizations submitted comments to the agency to share our suggestions for regulatory reform. Hopefully this newly identified dietary supplement working group within FDA will be considering these ideas, and we have every expectation that this process will unfold in a transparent manner with appropriate engagement by industry stakeholders."
'Finite Resources'
Gottlieb's wide-ranging speech was not focused entirely on dietary supplements. It covered, for example, the agency's responsibility to address misconduct and various initiatives and activities related to drugs and other commodities that FDA oversees.
"Commissioner Gottlieb's comments on supplements were presented at the FDLI meeting in the context of FDA's current approaches to all of the product categories that come under the agency's jurisdiction," McGuffin observed. "For example, he mentioned foods, drugs and medical devices and highlighted regulatory issues that require FDA's attention in each of these product classes."
Among the commissioner's observations: FDA's limited resources.
"Our agency has finite resources, and we need to be thoughtful about how we use them," Gottlieb said. "If we squander our resources on inefficient operations, or on activities that aren't protecting or advancing the public health, we'll undermine our public health mission by leaving fewer resources available to target the areas of highest risk."

This article originally appeared on Natural Products Insider.
Subscribe and receive the latest updates on trends, data, events and more.
Join 57,000+ members of the natural products community.
You May Also Like
---