FDA commissioner is 'deeply focused' on CBD issues
FDA commissioner is 'deeply focused' on CBD issues
FDA's top official announced plans this week to assemble a working group within his agency and hold a public meeting in April to examine a possible rulemaking that would allow for CBD to be lawfully sold in conventional food and supplements.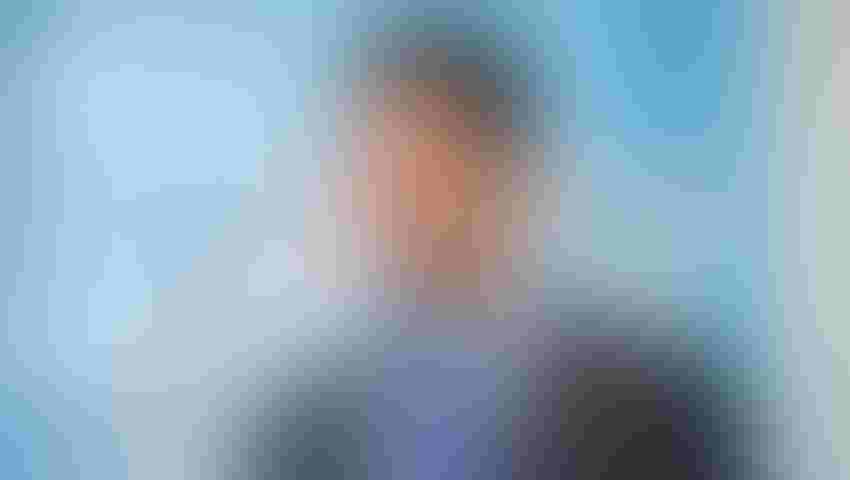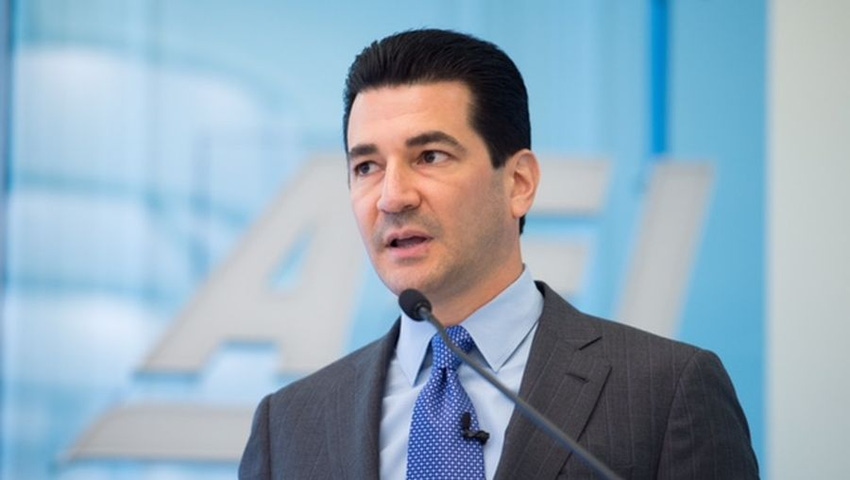 FDA's commissioner signaled he is willing to work with members of Congress on a legislative solution that would allow CBD (cannabidiol) to be sold in conventional food and dietary supplements if his agency determines a rulemaking process would be too onerous.
During a congressional hearing Wednesday, Scott Gottlieb, M.D., reiterated a rulemaking process would not be "straightforward."
FDA has determined CBD presently cannot be added to food or sold in dietary supplements because the compound has been the subject of substantial clinical investigations made public—namely drug trials by GW Pharmaceuticals plc.
Although FDA has statutory authority to carve out a market for CBD in food and supplements through a rulemaking, such a proceeding could be mired in complexities and take years to complete.
"There's not a good proxy for us doing this through regulation, and if we get comments back and find that this is sufficiently complicated for the agency, we will come back and have a discussion with Congress about how we might be able to work together on this," Gottlieb said in testimony Feb. 27 before the House Committee on Appropriations.
In an exchange with Gottlieb, Rep. Chellie Pingree, a Democrat from Maine, emphasized "the need for some sense of urgency around" CBD. She and other lawmakers pointed out how widely available the compound is today despite FDA's current position that it can't be sold in food and supplements.
"My own state legislature is working on legislation around it right now, but the role of the FDA confuses everyone," Pingree said. "I guess I'm wondering about how soon you can do this. Are there resources available, or do you need further assistance to get this done?"
Gottlieb responded, "We're deeply focused on this."
He acknowledged the challenge ahead and disclosed plans to convene a working group within his agency to examine the issues. During the hearing, Gottlieb also announced plans to hold a public meeting in April to solicit feedback.
"If we make a determination that the pathway here is going to be a multi-year regulatory process that could take two, three [or] four years, I will come back to Congress and have a discussion about whether or not there are other frameworks that could help address this," he said.
Rep. Mark Pocan, a Democrat from Wisconsin, asked Gottlieb about a timeline for a rulemaking and whether it planned to work with USDA on regulations following the passage of the 2018 Farm Bill.
The Farm Bill removed hemp from the Controlled Substances Act, but it also preserved FDA's authority to enforce the Federal Food, Drug & Cosmetic Act (FDCA)—the same law that, according to FDA's interpretation, prohibits CBD in food and supplements based on the clinical investigations.
"We heard Congress loud and clear with respect to that legislation [Farm Bill], and I understand Congress wants there to be a pathway for CBD to be available," Gottlieb acknowledged.
The commissioner raised a hypothetical in which CBD could be sold in food and supplements but remain distinguishable from pharmaceutical-grade CBD.
He cited the example of a pharmaceutical product containing a "high concentration" of CBD and a food or supplement containing a different concentration of CBD "because we want to preserve the incentive to study CBD as a pharmaceutical product."
Later in the hearing, Gottlieb reiterated he wanted to preserve such an incentive for the pharmaceutical industry while recognizing Congress's intent for CBD to be available in other forms.
In June, FDA approved the first CBD medicine in the United States, Epidiolex, for the treatment of seizures associated with rare and severe forms of epilepsy: Dravet syndrome and Lennox-Gastaut syndrome. GW Pharmaceuticals had been working for years to bring the drug to the U.S. market.
In a Feb. 26 statement regarding its financial results, GW Chief Executive Justin Gover said the company was "pleased" with "the high level of physician and patient demand for Epidiolex, and by the number of payors that have already made favorable coverage determinations for the product."
GW did not immediately respond to a request for comment on Gottlieb's remarks for this article.
Gottlieb suggested the possibility of a rulemaking distinguishing CBD products based on concentrations, formulations and other thresholds.
"That might or might not be something we can do in regulation," he said. "We might need statute that either addresses this as a whole framework or addresses CBD specifically. If that's the case, we will work through a process to have a discussion around that."
The commissioner's statements were very encouraging, said Jonathan Miller, an attorney in Lexington, Kentucky who serves as general counsel to the U.S. Hemp Roundtable. The U.S. Hemp Roundtable is a coalition of hemp companies whose members include marketers of CBD in dietary supplements.
Gottlieb "has received the message loud and clear from the Congress that Americans are demanding a clear and predictable regulatory path for the retail sale of hemp-derived CBD," said Miller, a member of Frost Brown Todd LLP, in an email. "We are hopeful that the FDA will move quickly on this front, and the hemp industry stands by to participate."
Stuart Tomc is vice president of human nutrition with CV Sciences Inc., the marketer of Plus CBD Oil. Plus CBD Oil is one of the leading brands of hemp-based CBD in the United States based on CV Sciences' revenues and third-party research.
Tomc highlighted the need for FDA to oversee a category of hemp-derived CBD products that he said is resonating with millions of Americans.
"However, this emerging industry lacks FDA oversight with only a subset of responsible companies doing what it takes to ensure safe and high-quality product," he said in an email.
CV Sciences, Tomc added, appreciated the commissioner's "commitment to public health and his recognition that both Congress and the public want FDA regulation of hemp-derived CBD products."
Rend Al-Mondhiry, an attorney in Washington who counsels clients on CBD, said she considered Gottlieb's statements a "positive development" for the industry.
"The commissioner confirmed that finding a regulatory pathway for CBD is a high priority for FDA, and he recognizes that notice-and-comment rulemaking may not be the most efficient way to achieve this," Al-Mondhiry, senior counsel with Amin Talati Upadhye LLP, said in an email. "His statements go a long way in addressing the concern that this issue could take years to resolve, but now it's looking like that may not be the case."
She planned to closely monitor the idea of establishing concentration limits or other restrictions.
Gottlieb's statements regarding CBD reflect a commitment by the commissioner and his agency to devote "relatively scarce agency resources directly to CBD regulation," said Jason Sapsin, a former associate chief counsel to FDA who practices law in Boulder, Colorado. "It's also an explicit acknowledgment of the enormous political pressure FDA faces."
But Sapsin said FDA is limited in what it can do based on statutory requirements that bind the agency.
"Absent an explicit statement that the agency will exercise sweeping enforcement discretion (which is already implicitly the status quo), the agency can't move quickly unless it is willing to jeopardize longstanding policies and interpretations of the FDCA," said Sapsin, counsel with Faegre Baker Daniels LLP, in an email. "Perhaps the closest it could come to addressing public health policy concerns would be quickly to convene one or more expert panels to review available data on CBD and determine whether there can by any agreement on 'safe' levels for specific products and populations."
The latter move, the lawyer said, could lay the groundwork for FDA to reasonably exercise "enforcement discretion to provide short-term relief."
Meanwhile, the hemp industry is looking forward to engaging with FDA as it closely examines a potential regulatory framework for what has become the hottest ingredient in the natural products industry.
"We … look forward to participating in the FDA rulemaking process and clarifying industry's obligation to invest in the science, safety and regulatory compliance for hemp-derived CBD dietary supplements," Tomc of CV Sciences said. "Consumers expect that what is on the label is in the bottle, and without FDA regulation, it is far too easy for bad actors to take advantage."
Editor's note: If you are attending the Natural Products Expo West in Anaheim, California, don't miss the all-day CBD summit on March 5. In the late afternoon, attorneys Jonathan Miller, Jason Sapsin and Rend Al-Mondhiry will explore legal issues around the cannabis-based compound—including FDA Commissioner Scott Gottlieb's recent comments reported above. 
Learn more about the state and future of hemp CBD in NBJ's Hemp and CBD Guide: Navigating Risks and Opportunities in a Complex Market. This comprehensive guide features full results from proprietary consumer and manufacturer surveys, New Hope Network Concept Lab analysis of delivery formats, science and regulatory updates and many more insights into this controversial market.

This piece originally appeared on Natural Products Insider, a New Hope Network sister website. Visit the site for more information on the global nutrition industry.
Subscribe and receive the latest updates on trends, data, events and more.
Join 57,000+ members of the natural products community.
You May Also Like
---