FDA facing rising pressure to exercise CBD 'enforcement discretion'
FDA facing rising pressure to exercise CBD 'enforcement discretion'
Lawmakers seek a policy of enforcement discretion but that wouldn't address the underlying problem facing the hemp industry—namely FDA's position that CBD cannot be marketed in a dietary supplement.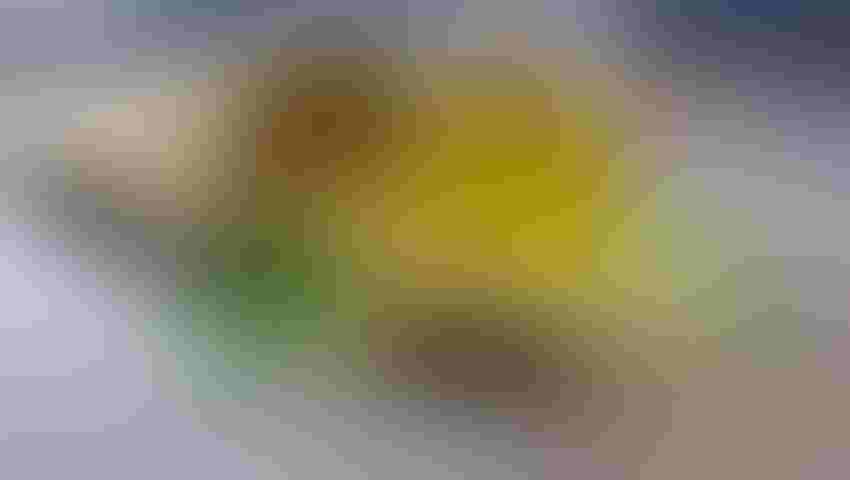 Lawmakers on Capitol Hill are increasingly calling for the Food and Drug Administration to publish a formal "policy of enforcement discretion" related to a cannabis-derived compound. CBD has proliferated in the U.S. despite the agency's long-held stance that it cannot be added to food or marketed in a dietary supplement.
Reps. Chellie Pingree (D-Maine) and James Comer (R-Kentucky) on Thursday sent the FDA a letter requesting the agency announce a policy of enforcement discretion through a guidance. Twenty-six members of Congress signed the bipartisan letter.
"Business and consumer interest in CBD and hemp products has skyrocketed, and companies are already capitalizing on the growing demand," the lawmakers wrote to FDA Acting Commissioner Ned Sharpless. "However, FDA's current regulatory posture on CBD has created significant regulatory and legal uncertainty for participants in this quickly evolving industry. We are discouraged by FDA's estimation that a rulemaking process could span three to five years. We believe there are more expeditious measures that FDA could take that would establish regulatory clarity while pursuing enforcement actions against bad actors."
Meanwhile, Sen. Majority Leader Mitch McConnell (R-Kentucky) inserted report language accompanying a Senate Agricultural Appropriations bill, directing FDA to issue a CBD enforcement discretion policy within 120 days that meets the definition of hemp in federal law. (The Congressional Research Service has described "report language" as "information provided in reports accompanying committee reported legislation as well as joint explanatory statements").
"This guidance would remain in place until FDA finalizes a permanent legal pathway for the products moving forward," McConnell's office stated in a news release.
A policy of enforcement discretion could lift a "cloud" over the industry similar to when the Barack Obama administration issued the famous "Cole" memorandum, said Jonathan Miller, general counsel to the U.S. Hemp Roundtable, in an interview. The memo from then-Deputy Attorney General James Cole directed federal prosecutors to prioritize its enforcement efforts related to marijuana, such as targeting cartels and preventing distribution of cannabis to minors. Even though marketers of CBD products sell their products across the nation, Miller cited challenges they continue to face, including access to financial institutions and credit card merchants, as well as interference from local law enforcement agencies.
An FDA policy of enforcement discretion would not "solve everything," Miller acknowledged, but he expressed hope it would "make it less risky to be engaged in the hemp CBD business."
FDA held a May 31 hearing on cannabis-derived compounds and is exploring a potential pathway that would authorize CBD in food and supplements. However, agency officials have told Congress and the public such a proceeding could take several years to complete.
Meanwhile, FDA has focused its enforcement on marketing claims that CBD products treat diseases like cancer and epilepsy. FDA has only approved one CBD medicine to treat seizures associated with two severe and rare forms of epilepsy.
"Since 2017, the agency has issued nine warning letters to firms that market CBD in instances of fraud and egregious health marketing claims," Pingree and Comer stated in the letter to Sharpless. "We support FDA continuing to pursue enforcement actions against the worst offenders, but it can do so while eliminating regulatory uncertainty for farmers, retailers and consumers. Without a formal enforcement discretion policy, anyone participating in the growing marketplace for legal hemp-derived products will continue to face significant legal and regulatory uncertainty."
Sources interviewed for this article said a policy of enforcement discretion wouldn't address the underlying problem facing the hemp industry—namely FDA's position that CBD cannot be marketed in a dietary supplement because the compound was authorized as a drug and the subject of substantial clinical investigations.
"Enforcement discretion means something would be illegal, but FDA is signaling to the industry that [officials] are not going to prosecute for whatever extenuating circumstances," said Steve Mister, president and CEO of the Council for Responsible Nutrition (CRN). "But that doesn't make the conduct legal."
Mister supports FDA using a separate form of "discretion" in federal law.
Even if a food or supplement cannot be marketed because it was studied first as a drug, the secretary of the U.S. Department of Health and Human Services (HHS) has discretion to create an exception through a regulation following notice and an opportunity for public comment.
"We want FDA to exercise discretion … and determine that CBD can be a lawful dietary ingredient despite the fact that it's already a drug," he said.
Nonetheless, Mister and others interviewed for this article agreed a formal policy of enforcement discretion could provide comfort to the hemp marketplace. Such a policy would give "some confidence to companies" already in the CBD market "that they're not going to get shut down as long as they're making some efforts to comply with the regulatory framework that applies to dietary supplements or foods," said Jane Wilson, director of program development with the American Herbal Products Association (AHPA).
But other conservative companies, Mister cautioned, could still remain on the sidelines because they fear exposure from other government agencies and private litigants.
A policy of enforcement discretion "sends the message to states that the conduct is still illegal," he explained, "and it leaves open the possibility that plaintiffs' lawyers in class action litigation will still try to come after companies and say, 'Well, what you're doing is technically illegal, so we should be able to collect for your behavior.'"
If the appropriations bill containing the CBD report language makes it into law, it could have a more persuasive effect on FDA than letters to the agency from lawmakers.
"To us, it looks significant just because how strongly worded it is," said Wilson, who leads AHPA's cannabis committee. "It does use words like 'shall.'"
But sources in Washington noted it's unlikely appropriations bills will pass through Congress before Sept. 30, the end of the government's fiscal year. In prior years, partisanship in Washington has led to continuing resolutions to temporarily fund the government or even shut government down.
Jessica Wasserman, a partner in Washington with the law firm Greenspoon Marder LLP and former USDA lawyer who works regularly with Congress, also agreed report language is easier to ignore than if McConnell's language was part of the actual appropriations bill.
"Significantly, report language does not have statutory force; departments and agencies are not legally bound by their declarations," the Congressional Research Service explained in a 2010 report. "These documents do, however, explain congressional intent, and executive branch agencies take them seriously because they must justify their budget requests annually to the appropriations committees."
Wasserman observed the CBD language signifies a "step back" for industry. A few months ago, industry representatives were approaching senators and "saying, 'We need to get some legislative or report language that directs FDA to issue a regulation within a year or within a few months,'" the lawyer said.
McConnell's language, she added, doesn't specify what enforcement discretion should entail, and it isn't limited to food and supplements. That leaves open the prospect FDA could expand its enforcement discretion to other product categories, such as cosmetics.
The language also is aimed to balance the interests of the pharmaceutical industry. It states: "FDA is encouraged to consider existing and ongoing medical research related to CBD that is being undertaken pursuant to an Investigation New Drug (IND) application in the development of a regulatory pathway for CBD in products under the jurisdiction of FDA and to ensure that any future regulatory activity does not discourage the development of new drugs."
Miller of the U.S. Hemp Roundtable said industry representatives have shared with FDA and McConnell their idea of enforcement discretion. The agency, he suggested, should continue to focus on companies making statements that CBD treats medical conditions.
Wasserman suggested the risk of FDA initiating an aggressive enforcement strategy against CBD products is low unless a public health crisis occurs, like the one currently tied to vaping devices.
"Our biggest concern is the marketing of products that put the health and safety of consumers at greatest risk, such as those claiming to prevent, diagnose, treat or cure serious diseases, such as cancer," Michael Felberbaum, an FDA spokesman, said in an email in May, commenting for a story on CBD products.
In April, FDA's then-commissioner Scott Gottlieb told lawmakers the agency was exercising enforcement discretion by targeting "over-the-line claims." Subsequently, FDA officials reiterated they had no policy of enforcement discretion related to CBD.
"It's a little confusing just to have FDA officials saying, 'We don't have a formal policy for any exercise of enforcement discretion and yet the only instances in which FDA has taken enforcement actions to date follow a very clear pattern and a very clear set of priorities," said Ricardo Carvajal, a director of the law firm Hyman, Phelps & McNamara P.C., in an interview. "At the end of the day, the end result is the same. I think, by and large, most folks have concluded that as long as they don't make a therapeutic claim, the risk that FDA will come after them is extremely low."
Carvajal, a former FDA lawyer, concluded the agency faces "pitfalls and minefields" in developing a policy of enforcement discretion.
"If FDA is not careful about how to exercise enforcement discretion, it's vulnerable to a challenge based on the theory that it's abdicating its statutory responsibility," he said.
Subscribe and receive the latest updates on trends, data, events and more.
Join 57,000+ members of the natural products community.
You May Also Like
---