FDA plans to respond 'soon' to CBD-related citizen petitions
FDA plans to respond 'soon' to CBD-related citizen petitions
Some dietary supplement trade group executives confirm an FDA official recently stated that an announcement regarding hemp-based CBD is forthcoming.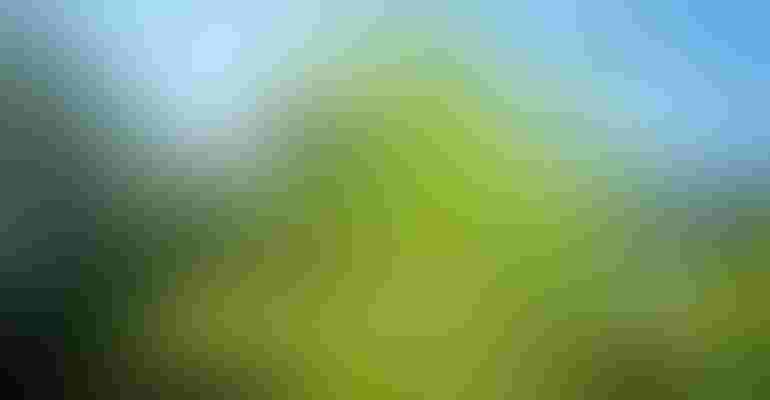 The U.S. Food and Drug Administration intends to respond soon to citizen petitions related to cannabidiol, and statements from the agency suggest it may look to Congress for a solution on regulating the hemp-based compound in food and dietary supplements.
"Given what we know about the safety of CBD so far, it raises concerns for the FDA about whether these existing regulatory pathways for food and dietary supplements are appropriate for this substance," the Wall Street Journal quoted FDA Principal Deputy Commissioner Janet Woodcock in a Dec. 29 article.
The FDA also provided a quote to the paper, which was attributable to Woodcock, that the agency was reviewing three CBD-related citizen petitions and intended "to respond to them soon," an FDA spokesperson confirmed via email.
The Journal did not explicitly mention the citizen petitions. However, citing agency officials, the newspaper reported the FDA "is studying whether legal cannabis is safe in food or supplements and plans to make recommendations for how to regulate the growing number of cannabis-derived products in the coming months."
Over a four-year period, three trade organizations representing stakeholders in the dietary supplement industry filed citizen petitions with the FDA regarding CBD: the Council for Responsible Nutrition (CRN); the Consumer Healthcare Products Association (CHPA); and the Natural Products Association (NPA).
The FDA did not immediately respond to a request about whether other CBD-related citizen petitions are pending at the agency. Such petitions are a matter of public record and may linger at the FDA for several years without a substantive response from the agency.
During a call last week with five dietary supplement trade associations, Woodcock mentioned the FDA's plans to make an announcement on CBD, according to several trade association executives who attended the meeting. The principal purpose of the meeting with FDA officials, several people said, was to discuss a report facilitated by the Reagan-Udall Foundation, which was focused on recommendations and findings concerning the human foods program.
Woodcock was not specific about what the forthcoming CBD announcement would entail, several trade association executives who attended the Jan. 3 meeting said.
"A high-level internal agency working group, established in 2019, is exploring potential pathways for dietary supplements and/or conventional foods containing CBD to be lawfully marketed," an FDA spokesperson said in an email to Natural Products Insider, a New Hope Network sister website. "The group is considering what options might be appropriate under our current authorities, in view of all the evidence before us and our agency's fundamental public health mission. The group is also considering whether there are legislative options that might lead to more efficient and appropriate pathways than might be available under current law."
Reactions from industry trade associations
In a recent interview, NPA CEO Dan Fabricant said he doesn't expect the FDA's announcement on CBD to establish an immediate path to regulate CBD in dietary supplements.
"We know they're going to come back and say, 'We need more authority. We need more money. We need more data,'" he said.
Fabricant and other trade association representatives who have filed citizen petitions have urged the FDA to establish a pathway to regulate CBD in dietary supplements. The compound is widely marketed in supplements, conventional foods and beverages, and cosmetic products—and currently subject to a patchwork of state regulations across the U.S. concerning labeling, testing and other requirements.
"Some surveys have indicated that as many as 60% of Americans have used a CBD product," Fabricant said in an email. "How is it not consistent to the agency's mission to ensure those Americans deserve to have a marketplace with manufacturers subject to GMP [good manufacturing practices] inspections on such products and that those same Americans have an understanding of what is an appropriate amount to consume daily?"
Steve Mister is president and CEO of CRN, which filed a citizen petition in 2020, requesting the FDA establish a regulatory pathway to lawfully market CBD-containing dietary supplements. 
"CRN is disappointed that the FDA has not responded to our petition within the statutory timeframe and allowed this issue to fester at the expense of consumers," Mister said in an email. "While the FDA frets over trying to create a perfect regulatory framework, the marketplace has taken off anyway and consumers are left with little assurance which products are of high quality and match their labeled contents. The FDA's blunt rejection of the NDIs [new dietary ingredient notifications] last year further dissuaded companies from entering the market with innovative, reputable CBD products that would promote health and wellness. It's long past time for the FDA to act."
Of the three trade groups, CHPA's CBD-related citizen petition has been sitting at the FDA the longest: since November 2019. Its petition requested that the agency "exercise its statutory authority and discretion to engage in rulemaking that establishes a regulatory pathway to legally market dietary supplements containing cannabidiol derived from hemp."
The trade group also proposed the FDA's rule require that supplement manufacturers submit new dietary ingredient notifications to the FDA for their CBD ingredients. Many U.S. manufacturers of CBD-containing supplements have not submitted such safety-related notifications to the FDA, arguably complicating the agency's efforts to assess the safety of the myriad CBD-containing supplement products in the market.
According to the FDA, CBD is excluded from the definition of a dietary supplement due to it being studied several years ago as a new drug. The agency, however, has discretion—through the secretary of the U.S. Department of Health and Human Services—to promulgate a rule that would make CBD lawful in supplements.
"Hemp-derived cannabinoids have fallen into the regulatory grey area in the absence of clear FDA guidance, which has consequently increased public health risks due to the rapid proliferation of products and claims in the marketplace," Duffy MacKay, senior vice president of dietary supplements with CHPA, said in an email. "In fact, recent comments made by CDER's [Center for Drug Evaluation and Research] new senior public health advisor on cannabis, Norman Birenbaum, that 'We can't have the perfect be the enemy of the good when we're looking at such a vast market that is so available and utilized,' are especially significant, as he seems to understand that the FDA inaction is exacerbating the public health risk."
Adding another layer of complexity for the FDA, intoxicating hemp-based cannabinoids such as delta-8 THC have become prevalent in recent years.
"The FDA had a CBD problem to solve, now the challenge has expanded to include the complex issues of delta-8, delta-10 and a patchwork of state cannabis product laws," MacKay added. "For these and other reasons, CHPA has long advocated for the FDA to use its existing authority to establish a regulatory pathway and to increase enforcement action against unscrupulous manufacturers. CHPA is hopeful that the FDA will finally act on behalf of consumers and issue an interim final rule to create a path to legally market dietary supplements containing CBD derived from hemp."
This piece originally appeared on Natural Products Insider, a New Hope Network sister website. Visit the site for information on ingredients, product development and regulatory issues. 
Subscribe and receive the latest updates on trends, data, events and more.
Join 57,000+ members of the natural products community.
You May Also Like
---