FDA publishes more menu labeling guidance
FDA publishes more menu labeling guidance
Restaurant chains and grocery store delis with 20 or more locations have until May to put calorie counts on their menus.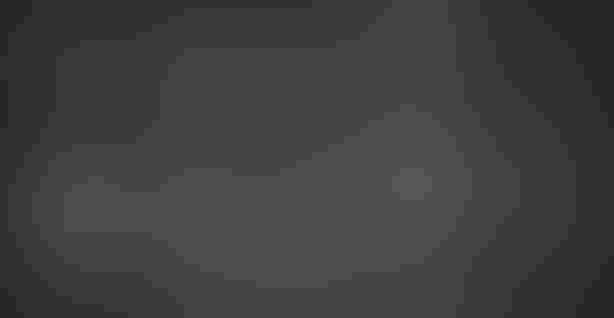 The U.S. Food and Drug Administration on Tuesday published guidance for its frequently delayed rules requiring restaurants and grocery stores to put calorie counts on their menus next May.
FDA Commissioner Scott Gottlieb also reiterated his intent to not delay the rules any longer. The rules were originally set to be enforceable in 2015 and have twice been delayed, including once just days before they were to go into effect.
"I'm fully committed to implementing these provisions on the timetable we've already announced," Gottlieb wrote in a statement on Tuesday. "But I'm equally committed to making sure we implement these provisions in a way that is practical, efficient and sustainable."
The guidance is designed to outline how companies can comply with the regulations that require companies serving "restaurant type food" to post calorie counts on menus and menu boards. The rule covers everything, from movie theater popcorn to a dry-aged porterhouse steak at a chain like The Capital Grille to self-serve beverages bought at a gas station.
"We are pleased that the Food and Drug Administration took into account the comments from our industry in their menu labeling supplemental guidance document," said Cicely Simpson, executive vice president of public affairs at the National Restaurant Association.
"We will continue to work with the FDA to successfully implement federal menu labeling by May 2018."
The guidance "reflects our commitment to establishing a practical and sustainable framework for implementing the new menu labeling provisions," Gottlieb wrote.
"Over the next several months, we will continue to partner with restaurants and similar retail food establishments through each step in the implementation process," he added.
The rules are aimed at restaurants with 20 or more locations. But they also target other places that serve "restaurant type food" that is eaten onsite or soon thereafter.
As such, grocery stores with hot food bars or salad bars must post calorie counts. Prepared foods ordered from menus at grocery stores, such as sandwiches or soups, must include calorie counts alongside those menus.
The rules also impact take-out pizza, popcorn purchased at a movie theater or muffins bought at coffee shops as well as alcoholic beverages that are part of a restaurant's normal menu.
The rules were included in the Affordable Care Act in 2010 as states began making their own menu labeling regulations. The rules come amid growing concern about obesity and how restaurant food may contribute to that problem.
Consumers get about a third of their calories from food away from home, according to the FDA. That's up from 18 percent in the 1970s.
"Information about the foods we get in restaurants and in take-out meals isn't consistently available," Gottlieb said. "Often we're left without good insight into how many calories we're consuming away from our homes or what type of nutrition we may receive."
The rule was originally set to be in place in 2015 and then was delayed until 2017. The regulation was delayed again in May, just days before it was to take effect.
In a statement in August, Gottlieb assured advocates and industry groups that there would be no further delay in the rule's enforcement. The Center for Science in the Public Interest and National Consumers League had sued the government after the latest delay. They put that suit on hold following the FDA's commitment to not delay the rules any further.
One of the industry concerns Gottlieb mentioned in his newest statement comes from pizza delivery companies worried about the varied toppings and large number of potential combinations.
 
In such cases, companies could provide a base amount of calories for pizza and then post calories next to the toppings.
Another concern came from grocers with self-service buffets or beverage station. Gottlieb in his statement said that those companies could post calories next to each individual item. Or, he said, they could have a single sign posting "visible while consumers are making their selection."
Gottlieb also noted that billboards, coupons and other marketing materials do not meet the FDA's definition of a menu, and therefore do not have to include calorie counts.

This piece originally appeared on Nation's Restaurant News, a New Hope Network sister website. Visit the site for more restaurant trends insights.
Subscribe and receive the latest updates on trends, data, events and more.
Join 57,000+ members of the natural products community.
You May Also Like
---