FDA sends a wave of warning letters regarding COVID-19
FDA sends a wave of warning letters regarding COVID-19
As cases of COVID-19 spread across the globe, U.S. regulatory agencies respond to false product claims surrounding the outbreak with a wave of company warning letters.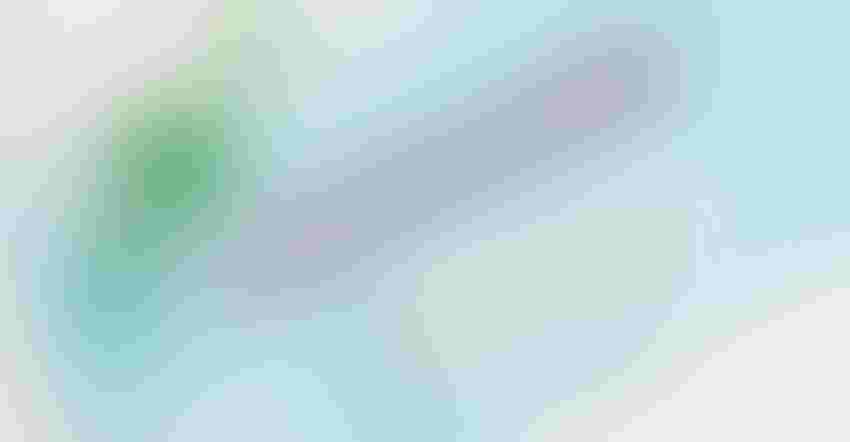 Amid increasing concern and a swelling number of reported global cases of COVID-19, or novel coronavirus, FDA and the Federal Trade Commission have moved against seven companies allegedly touting products making false claims related to the outbreak.
The agencies jointly issued warning letters to the companies—makers of teas, essential oils, tinctures and colloidal silver—and implied in a press release  that the targeted companies had made false or misleading claims about products in connection to the virus outbreak.
"There already is a high level of anxiety over the potential spread of coronavirus," FTC Chairman Joe Simons said in the statement. "What we don't need in this situation are companies preying on consumers by promoting products with fraudulent prevention and treatment claims."
The warning letters were the first to be issued for unapproved products claiming to prevent or treat COVID-19, but the FTC called the letters the "first step" and presaged possible future enforcement action against companies that "continue to market this type of scam."
Warning letters were issued to Vital Silver, Quinessence Aromatherapy, Xephyr LLC (doing business as N-Ergetics), GuruNanda LLC, Vivify Holistic Clinic, Herbal Amy LLC, and The Jim Bakker Show.
Those companies are requested to respond within 48 hours with descriptions of the specific steps they have taken to correct the alleged violations.
As text of the warning letters indicates, "There currently are no vaccines, pills, potions, lotions, lozenges or other prescriptions or over-the-counter products available to treat or cure coronavirus disease 2019."
A review of the letters—all issued March 6—shows that many of the product claims don't offer to directly treat or cure COVID-19, but rather provide "antiviral" protection and defense against pathogens.
A number of the claims targeted by the agencies center on products containing silver, and the FDA notes it has previously warned that colloidal silver—which contains tiny nanoparticles of the metal—is not safe or effective for treating any disease or condition.
Vital Silver, as an example, claims in a Facebook post that it's "actually widely acknowledged in both science and the medical industry that ionic silver kills coronaviruses," referring to silver that contains atoms missing a single electron, and continues with the claim that "the Chinese are employing ionic silver in their fight against the spread of the coronavirus." In the same context, the company recommends taking its Structured Silver product to provide "a silver particle-cluster of silver to kill multiple bacteria, viruses, and yeast/candida pathogens throughout the body until it is safely excreted."
N-Ergetics claims that "Coronavirus 2019-NCoVat, Treatment Has A Home Remedy," citing colloidal silver, and then states, "If colloidal silver has killed coronavirus strains in past laboratory test (sic), then the current coronaviruses should also be killed. Protect your immune system try Colloidal Silver 1100 PPM Immune Support." In another claim, the company states, "Colloidal Silver kills all viruses," in the context of their own product.
A silver product offered by televangelist Jim Bakker—who served more than five years after being convicted in 1989 of 24 counts of fraud and conspiracy—was said to be "proven … to kill every pathogen it has ever been tested on … and it can kill any of these known viruses." Bakker touts his Silver Solution as having been "tested on other strains of the coronavirus [other than COVID-19], and has been able to eliminate it within 12 hours, totally eliminate it, kills it, deactivates it," according to the interagency warning letter.
Product promotions from Quinessence Aromatherapy and GuruNanda LLC centered on essential oils and their alleged antibacterial, antifungal and anti-infectious qualities. Quinessence, as an example, wrote a Twitter post titled, "Essential Oils To Protect Against Coronavirus," and GuruNanda cited the COVID-19 outbreak epicenter when it stated, "Municipalities of Wuhan have declared that people should use Pure essential oils as a preventative therapy." GuruNanda allegedly went as far as providing a 50%-off offer "since the flu is spreading so quickly," where customers enter the promotional code "Corona" to receive their savings.
Both Vivify Holistic Clinic and Herbal Amy LLC touted a program from herbalist Stephen Harrod Buhner, who "has created an updated coronavirus protocol specifically for the Wuhan outbreak," according to promotional materials.
In announcing the letters, the federal agencies said they will continue to monitor social media, online marketplaces and incoming complaints to ensure that companies aren't selling fraudulent products under multiple company names. An FDA task force already has been established to closely monitor for fraudulent products related to COVID-19, and it has partnered with major retailers and online sellers to remove more than three dozen listings of fraudulent products so far.
While fraudulent COVID-19 products certainly are an issue because they separate consumers from their money, FDA says they can also lead to serious physical harm.
"Using these products may lead to delays in getting proper diagnosis and treatment of COVID-19 and other potentially serious diseases and conditions," the agency warned.
Health care professionals or consumers can report potential product violations related to COVID-19 through FDA's MedWatch Adverse Event Reporting Program.

This piece originally appeared on Natural Products Insider, a New Hope Network sister website. Visit the site for information on ingredients, product development and regulatory issues. 
Subscribe and receive the latest updates on trends, data, events and more.
Join 57,000+ members of the natural products community.
You May Also Like
---