FDA ups the ante in its war against CBD
FDA ups the ante in its war against CBD
Congress said to legalize it, and left it to FDA to figure out details. FDA's position: pound sand.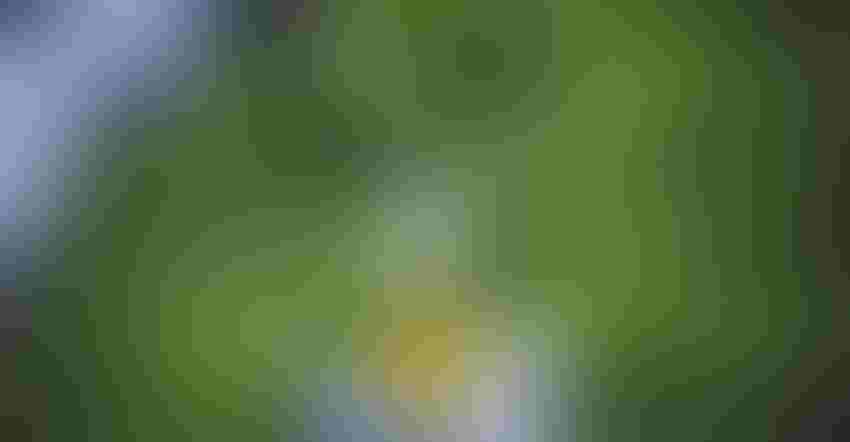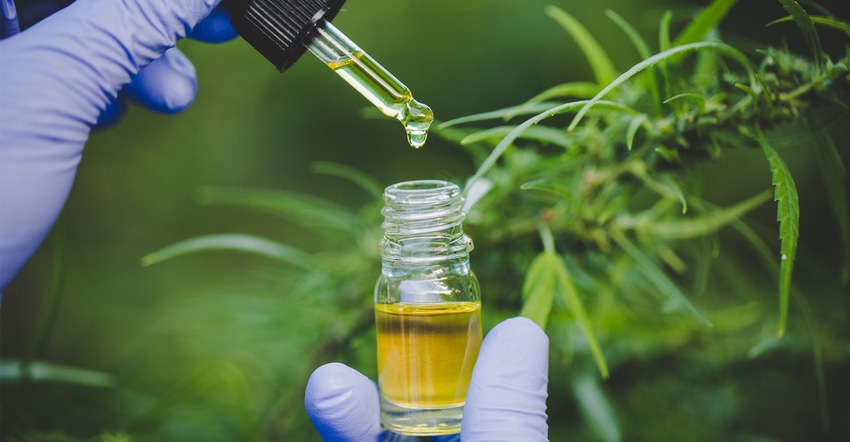 The FDA released a new consumer guidance document on cannabidiol (CBD) that "raises significant concerns" among the hemp CBD industry because the FDA undersells its benefits and overstates the risks, according to CBD backers.
The agency released the guidance in conjunction with warning letters and an explicit position that CBD is a drug only, and illegal for use in foods, beverages, supplements and animal products.
"This is a significant, concerted and highly orchestrated effort by FDA to put the brakes on the CBD market," said Loren Israelsen, president of the United Natural Products Alliance and a veteran of FDA and congressional affairs. "The viewpoints and perspectives of the respective interests in this issue are becoming clearer as the anticipated struggle to determine the status of CBD and the other cannabinoids has begun."
The FDA's letter contained common elements with past pronouncements, but also goes further in its attempts to stop the CBD market, despite the 2018 Farm Bill that legalized hemp CBD—but gives a say to FDA to regulate the market as it sees fit.
Suffice it to say that it was not congressional intent for the FDA to declare that the entire affair should be declared illegal. Still, the FDA is standing firm in its belief that the CBD genie should be put back in the bottle.
"The FDA is concerned that people may mistakenly believe that trying CBD 'can't hurt,'" wrote the FDA in its guidance document. 
"The agency wants to be clear that we have seen only limited data about CBD's safety and these data point to real risks that need to be considered. As part of the drug review and approval process for the prescription drug containing CBD, it was determined that the risks are outweighed by the benefits of the approved drug for the particular population for which it was intended. Consumers should be aware of the potential risks associated with using CBD products. Some of these can occur without your awareness."
Among the health risks the agency said it has seen are liver injury, drug interactions and male reproductive toxicity in laboratory animals. Other effects the FDA claimed CBD possesses include drowsiness, diarrhea and changes in mood.
The FDA approved a CBD isolate for use in two child-onset epileptic seizure conditions for those ages 2 and up.
The Epidiolex maximum recommended maintenance dose is 20 milligrams per kilogram of body weight, or about 1,400 mg/day for a 150-pound person.
Typical dietary supplements of hemp CBD range from 5 to 25 mg—far below the amount prescribed in the pharmaceutical CBD, and usually found as a full spectrum hemp oil extract and not in isolate form.
It is for reasons like this that the hemp CBD industry is up in arms about the FDA's proclamations.
"CV Sciences is disappointed that FDA's consumer update … used an inappropriately alarmist tone," said Duffy MacKay, senior vice president of scientific and regulatory affairs at CV Sciences, makers of PlusCBD Oil. "CV Sciences is concerned that FDA is creating a narrative that questions the safety of CBD to try to address the significant number of fly-by-night companies entering the CBD industry."
The US Hemp Roundtable, which lobbies governments from the state to federal level, also was concerned with the FDA's interpretation and pronouncements. The organization said in an email that the FDA "severely overstates the health risks of hemp-derived CBD and that ignores much of the scientific evidence of CBD's safety, in particular at dosage levels typically found in foods and dietary supplements."
The FDA consumer guidance document was released the same day that the agency sent out a new raft of warning letters—its first in nearly four years. 
Don't make drug-disease claims! 
All 15 companies cited by the FDA were dinged as being unapproved new drugs—that is, they were making drug-disease claims and not dietary supplement-style structure/function claims.
"The common thread in these warning letters," said Asa Waldstein, chair of the cannabis committee for the American Herbal Products Association, "is egregious health claims on websites including product reviews, but also with a clearer focus on social media."
Waldstein is heading a public meeting in Boulder, Colorado, on Dec. 17, "Ethical CBD Marketing: How to avoid FDA, FTC and class-action trouble." 
One brand that received a warning letter, KOI CBD, based in California, made claims that CBD can benefit pain, inflammation, schizophrenia, breast cancer, diabetes, opioid addiction, PTSD, fibromyalgia, multiple sclerosis and Crohn's disease. The company also offered its CBD products in animal feed.
Noli Oil, from Texas, received a warning letter because it claimed CBD was good for cancer, psoriasis, ADD, ADHD, alcoholism, autism, bipolar disorder, depression, diabetes, epilepsy, fibromyalgia, irritable bowel syndrome, migraines, mood disorders, multiple sclerosis, Parkinson's, psychosis, PTSD and schizophrenia. These claims were made both overtly, via testimonials as well as social media accounts.
Bella Rose Labs, based in New York, also made illegal drug-disease claims, and also had no clear directions for use. The company's gummies were also deemed by the FDA to be an unapproved food additive.
"The agency has yet to target companies that are not making claims," said Israelsen, "but it has expanded its concerns over common claims, such as stress, anxiety and pain."
At least one of the warning letters mentions combination products, CBD with curcumin, and it cites the cancer claim tied to the curcumin.
The agency is also requesting health practitioners to submit adverse events reports to the FDA.
The FDA indicated that it will provice an update on its progress "in the coming weeks."
"We anticipate," said Israelsen, "that additional warning letters will be issued."
The FDA sent its consumer guidance document to all members of Congress—clearly an attempt at swaying any potential legislation Congress might take up in the absence of any near-term action by the FDA.
Subscribe and receive the latest updates on trends, data, events and more.
Join 57,000+ members of the natural products community.
You May Also Like
---