FDA warns natural foods companies about non-GMO labels
FDA warns natural foods companies about non-GMO labels
In response to letters from the U.S. Food and Drug Administration expressing concerns about labels that advertise products as not containing genetically engineered ingredients, six natural foods manufacturers say they will change their labels rather than engage in a legal battle with FDA.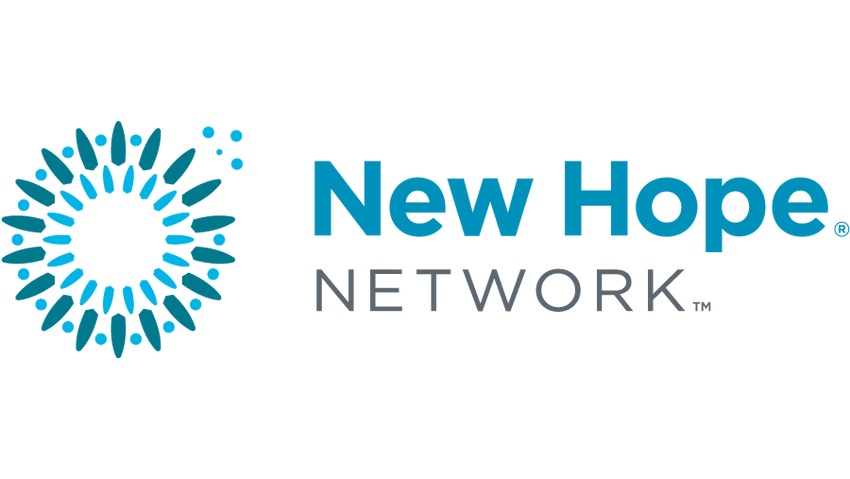 In response to letters from the U.S. Food and Drug Administration expressing concerns about labels that advertise products as not containing genetically engineered ingredients, six natural foods manufacturers say they will change their labels rather than engage in a legal battle with FDA.
Last November, FDA sent the letters to B&G Foods Inc., Parsippany, N.J.; Hain Celestial Group, Uniondale, N.Y.; Healthy Times, Poway, Calif.; Spectrum Organic Products, Petaluma, Calif.; U.S. Mills Inc., Needham, Mass.; and Van's International Foods, Torrance, Calif.
Not Warning Letters?
An FDA spokesman says the letters are not "warning letters," but "simply reference how the companies label their products."
In the letters, FDA expressed several concerns regarding the companies' labeling claims. FDA stated that several labels implied that products were superior because they did not contain GE ingredients. These labels include "Pure Food No Genetically Engineered Ingredients" on Hain Celestial's Bearitos Tortilla Chips; "100% Natural, No Genetically Modified Ingredients" on Erewhon Whole Grain Wheat Flakes; and "Every ingredient in this jar is certified to be free of genetically modified organisms" on Polaner All Fruit preserves. FDA objected to the term "genetically modified organisms" saying that most cultivated crops have been genetically modified through the use of technologies other than biotechnology, and that most foods do not contain organisms. The most common objection was to using acronyms such as "Non-GMO," "No GMO," or "GMO-free"; FDA claimed its research indicates that consumers prefer label statements with spelled-out words such as "biotechnology" or "genetically engineered."
FDA wants the companies to comply with its draft guidance document on the voluntary labeling of foods not containing GE ingredients, which was released in January 2001, but has not been finalized. The agency is sifting through 50,000 comments it received. Natural and organic product manufacturers have expressed dissatisfaction with the document, saying it is too restrictive.
"Heavily Restricts" Labeling
The six companies disagreed with FDA's complaints. "We totally disagree that our GMO-free claim implies that our product is better," says Dave Wenner, president, B&G Foods, which manufactures Polaner All Fruit products. "We're simply giving consumers a choice."
The argument for consumer choice was a common reaction. Spectrum Organic Products issued a statement saying, "At issue is the public's right to know what is in the foods they eat," and that FDA "heavily restricts" the manufacturers' ability to communicate the non-GMO status of products on a label. Company President Neil Blomquist says, "Spectrum Organic Products is disappointed by the FDA's apparent lack of understanding of the issues at hand and by the agency's actions, which we believe result in a disservice to American consumers."
Similarly, Charles Verde, president, U.S. Mills, which manufactures Erewhon cereals, says, "We're doing this because our customers ask for it."
Sedge Dienest, president, Van's International, says that natural foods distributors and retailers also want to know if products contain GMOs.
CSPI Letter Instigates Action
FDA's notice to the companies apparently resulted from a letter sent to the agency last August by the Center for Science in the Public Interest, a Washington, D.C.-based consumer advocacy organization. CSPI asked the agency to take action against the six companies, claiming they made inaccurate and misleading labeling claims regarding the products' lack of GE ingredients. CSPI's Gregory Jaffe says he is comfortable with companies labeling products as not containing GE ingredients, but says, "They must be accurate and nondisparaging."
All six companies plan to either change or remove their labels. Paul Fallow, director of regulatory compliance at Hain Celestial Group, says the company will change its "pure food" label on Bearitos Tortilla Chips to "made from non-genetically engineered ingredients," which he says is consistent with the company's other product labels. However, Fallow says Hain plans to keep the "No GMO" label on its Earth's Best baby foods that contain ingredients from corn and soy, which have GE counterparts, until FDA's draft guidance document is finalized.
Spectrum, U.S. Mills and B&G Foods will change their labels to statements that comply with FDA's recommendations on voluntary labeling. Spectrum's new label will read, "third-party verified, this oil is made from canola that was not genetically engineered." U.S. Mills will change its label on Erewhon cereal to "this product does not contain ingredients that were produced using biotechnology." Wenner says B&G Foods had decided to change its label to "free of genetically engineered ingredients" before receiving FDA's letter.
Meanwhile, Healthy Times and Van's International Foods plan to remove their non-GMO labels and not replace them. Richard Prescott, president, Healthy Times, says, "I don't want to get into an argument with the FDA."
Similarly, Dienest says, "We are going to change our labeling without disagreeing or agreeing with FDA."
"Important For Companies To Fight"
According to Joseph Mendelson, legal director, The Center for Food Safety, Washington, D.C., the companies should disagree. "Any company has good legal grounds for labeling products as non-GMO," he says.
According to Mendelson, the FDA is asking companies to comply with the agency's 1992 policy on GM food labeling, which, he says, a court established was nonbinding. In addition, FDA's draft guidance document on voluntary labeling has not been finalized and is not, according to an FDA spokesman, a rule of law.
Mendelson compares today's situation to what happened in 1994 when "rBGH-free" labels appeared on dairy products after Monsanto introduced GE bovine growth hormone. At that time, FDA issued labeling guidelines that discouraged the use of rBGH-free labels, and Monsanto then sued two small dairy companies to remove the labels. Though the suits were eventually settled out of court, Mendelson says this chilled the atmosphere for labeling. "It's important for companies to fight back against this harassment, and it's important for consumers," says Mendelson. "We would be happy to work with companies who make non-GMO claims, and we encourage them to do so."
However, several company executives expressed a reluctance to initiate a legal battle against FDA. "The fact is that I don't have a legal department to debate the FDA," says U.S. Mills' Verde.
Despite FDA pressure, all the companies remain committed to giving consumers information about GE ingredients and a choice to avoid them. "We believe in consumers' right to know and will label accordingly," says Hain Celestial's Fallow.
Ken Roseboro publishes The Non-GMO Source, a monthly newsletter that provides information and resources to help companies produce and sell non-GM products. He can be reached at [email protected].
Natural Foods Merchandiser volume XXIII/number 3/p. 26, 30
Subscribe and receive the latest updates on trends, data, events and more.
Join 57,000+ members of the natural products community.
You May Also Like
---
Sep 20 - Sep 23, 2023
Natural Products Expo East is the East Coast's leading natural, organic and healthy products event.
Learn More