FTC targets CBD marketers in law enforcement sweep
FTC targets CBD marketers in law enforcement sweep
According to a Federal Trade Commission official, settlements in a law enforcement sweep against CBD marketers send a "clear message" to the growing sector: "Don't make spurious health claims that are unsupported by medical science."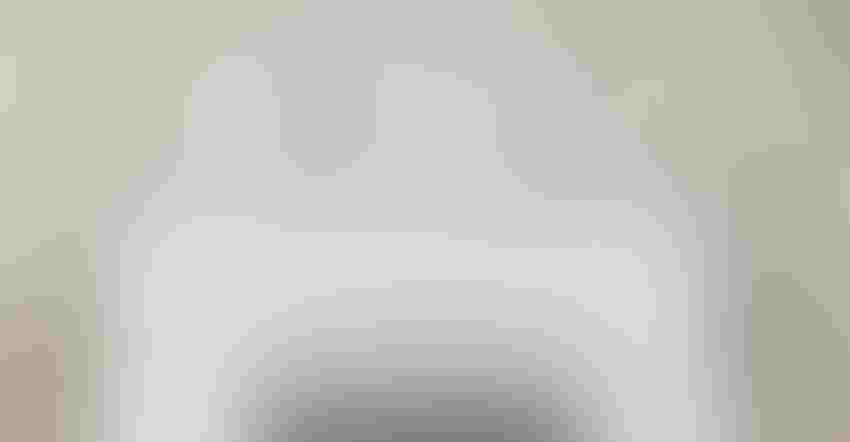 Felix Lipov / Shutterstock.com
A handful of marketers of CBD products have agreed to each pay tens of thousands of dollars to the Federal Trade Commission after they were charged with making deceptive claims.
Dubbed "Operation CBDeceit," the sweep of actions against six sellers of CBD-containing products highlights "the first law enforcement crackdown on deceptive claims" in the CBD market, according to the government agency in a Dec. 17 news release. The sweep also reflects the FTC's ongoing efforts to protect consumers from deceptive, false and misleading health claims in advertisements on websites and via social media.
The companies and individuals named in administrative complaints filed by the FTC were charged with making unsupported claims about the ability of CBD-containing products—including balms, coffee, gummies and oils—to treat cancer, heart disease and other serious health conditions.
"The six settlements announced today send a clear message to the burgeoning CBD industry: Don't make spurious health claims that are unsupported by medical science," said Andrew Smith, director of FTC's Bureau of Consumer Protection, in the news release. "Otherwise, don't be surprised if you hear from the FTC."
Writing was on the wall
In warning letters in recent years, the FTC has targeted CBD firms for making unsubstantiated advertising claims. And in at least one case in 2020, a firm marketing CBD products, Whole Leaf Organics, was sued in federal court by the FTC.
Heading into 2020, the FTC planned to bring enforcement actions against companies "making disease claims for CBD products," Richard Cleland, assistant director of FTC's Division of Advertising Practices, said during a recent event hosted by the Natural Products Association (NPA). But COVID-19 diverted some resources that the agency would have used for CBD enforcement as the FTC focused on pandemic-related claims.
The FTC has issued more than 330 warning letters related to the pandemic, more than 90 of which were joint letters with FDA, Cleland said. Despite getting "sidetracked with COVID," he suggested the FTC intended to bring enforcement actions against CBD firms. The recent law enforcement sweep is unlikely to be the last of such actions against CBD marketers.
"I think you can expect to see more enforcement against companies that are making disease claims for CBD or CBG or derivative-type products in 2021," Cleland revealed Dec. 1 during The Big Natural, NPA's two-day annual event.
Trade associations commend FTC
Dan Fabricant, president and CEO of NPA, said he wasn't surprised by the FTC's law enforcement sweep.
"CBD is interesting in that everyone knows the [research] literature base," he said in an interview. "For the most part, they may not know all the details of the study but they have a pretty good idea of what studies have been done, what studies haven't."
It's "easy" for the FTC to bring cases, he added, when the advertising claims fall outside the research that's been done.
"It'd be great to see if the other agency starting with an 'F' had the same follow-through," Fabricant said, referencing FDA. "Folks shouldn't get too far over their skis on the claims. Whether it's CBD, a weight loss product [or] a probiotic … make sure you can substantiate it."
Asa Waldstein is a certified clinical herbalist who chairs the American Herbal Products Association's (AHPA) cannabis committee. He also was not surprised to learn about the FTC's enforcement actions against CBD marketers.
"Of the 3000+ CBD companies, the FTC chose six to make a clear statement that ongoing noncompliance can be costly," Waldstein wrote in one of his regulatory blogs. "An FTC official once told me their enforcement actions are a shot across the bow as a warning to the entire industry. This is a clear Marketer Beware Signal as hundreds of CBD companies are still making similar claims."
Steve Mister, president and CEO of the Council for Responsible Nutrition (CRN), welcomed the FTC's law enforcement sweep against CBD marketers.
"We remind industry that CBD when marketed as a supplement may not claim to treat, cure, prevent or mitigate any disease, and any claims must be substantiated with competent and reliable scientific evidence," he wrote in a statement. "CRN supports strong enforcement action from FDA and FTC against companies who market CBD products with illegal or unsubstantiated claims."
FTC orders impose monetary judgments, other terms
In Operation CBDeceit, the FTC brought actions against the following entities:
Bionatrol Health LLC and Isle Revive LLC, and two former managers and owners;

Epichouse LLC, which operated under several names, including First Class Herbalist, and the company's founder and owner, John Le;

CBD Meds Inc.; G2 Hemp Inc.; and Lawrence Moses, also known as Lawrence D. Moses Jr., individually and as an officer of the corporate entities;

EasyButter LLC, also doing business as HempmeCBD, and its owner and officer Michael Solomon;

Reef Industries Inc.; Cannatera Inc.; AndHemp Ltd., and the companies' three principals; and

Steves Distributing LLC, doing business as Steve's Goods, and the company's CEO Steven Taylor Schultheis.
Under orders settling the complaints, several of the respondents must pay monetary judgments—ranging from a low of $20,000 (Bionatrol Health and affiliated entities) to a high of $85,000 (Reef Industries and affiliated entities).
The orders also prohibit the CBD marketers from making similar deceptive representations in future advertisements; and they must have scientific evidence to support any health claims they make for CBD and other products, the FTC disclosed. The respondents also must notify consumers of the order that applies to them.
Marketer calls probe 'beyond exhausting'
CBD Meds and its affiliates were the only entities not ordered to pay a monetary judgment. On their website and in YouTube advertisements of CBD oil, the companies falsely claimed, or represented without substantiation, that CBD effectively treats, prevents or mitigates autism, artery blockage, cancer, glaucoma and other serious diseases and conditions, according to the FTC's complaint.
"The respondents also falsely represented that some of the efficacy claims were scientifically proven or that the U.S. government has confirmed the health benefits of CBD," the agency stated in its news release.
Under the proposed administrative order settling the charges, the respondents must have human clinical testing to make certain prevention, treatment or safety claims about dietary supplements, foods and drugs. More broadly, for other health-related product claims, they must have "competent and reliable scientific evidence," the FTC said.
Responding to the allegations, Lawrence Moses of CBD Meds said it appeared most of the information on his companies' website that concerned the FTC originated "from federal government-run websites like cancer.gov and nih.gov.
"The information we had shared from these government-funded websites included CBD clinical trials conducted on mice and other scientific data pertaining to the molecular structures of CBD and the type of health issues it may be able to treat," he wrote in an email to Natural Products Insider. "The FTC made it clear that because the information which we shared was not approved/overlooked by the FDA and that human clinical trials were not part of the research, that we were in violation of the FTC Act … which apparently prevents CBD companies like ourselves from sharing such information."
Moses said he understood the FTC considered sharing of such information a violation of law "because it can lead to customers or the public in general being misled about any benefits of CBD."
He described the FTC's investigation as "beyond exhausting" and "totally unnecessary." Despite possibly violating the FTC Act without their knowledge, the companies never had a credit card chargeback during the 3-year period of customer transactions probed by the FTC, according to Moses.
"This meant that there was not a single customer who felt that they were in any way misled by the information which we had shared on our website or misled into purchasing any of our CBD products," he concluded.
In response to a follow-up question, Moses said he planned to sell CBD products in 2021 as well for a non-profit organization's benefit, with the net profits allocated to a 501(c)(3) organization.
The FTC "tried to break me over the last 6 months," he said, "but it only gave me the courage to face my convictions and set out to do what I have always tried my best to do in life, which is to help other people."
Bionatrol Health, Isle Revive, Epichouse, Reef Industries, Cannatera and AndHemp couldn't be immediately reached for comment, and several websites affiliated with those entities were no longer active. HempmeCBD and Steves Distributing did not immediately respond to emailed requests for comment.
FTC commissioners weigh in on investigation
By votes of 5 to 0, the FTC commissioners approved each of the six administrative complaints and proposed consent orders. Two of the five commissioners issued separate, concurring statements.
In a concurring statement about the law enforcement actions, FTC commissioner Rohit Chopra said the agency should concentrate more of its enforcement efforts on larger entities, rather than smaller firms such as those targeted in the sweep.
"Today's actions focus on very small players, some of which are defunct," he observed. "While I appreciate that small businesses can also harm honest competitors and families, they are often judgment-proof, making it unlikely victims will see any relief. I am confident that FTC staff can successfully challenge powerful, well-financed defendants that break the law."
In a separate concurring statement, FTC commissioner Christine Wilson said she agreed law enforcement action is proper "where consumers may have foregone proven measures to address serious diseases and the marketers have made virtually no effort to possess and rely on scientific evidence to support their strong, express disease claims, as we allege in our complaint."
Under the proposed settlements, to make future disease and other serious health claims about their products, the CBD marketers must have "competent and reliable scientific evidence," which the FTC defined, in part, as "randomized, double-blind and placebo-controlled" human clinical tests.
Although Wilson supported this requirement in the law enforcement actions against the CBD marketers, she cautioned the FTC "should impose this stringent substantiation requirement sparingly."
"I agree with my predecessors who have stated that the Commission should be careful to avoid imposing an unduly high standard of substantiation that risks denying consumers truthful, useful information, may diminish incentives to conduct research, and could chill manufacturer incentives to introduce new products to the market," Wilson said.
But the FTC's larger message to the CBD industry is simple: Don't make advertising claims if you don't have the scientific evidence to back them up.

This piece originally appeared on Natural Products Insider, a New Hope Network sister website. Visit the site for information about ingredients, product development and regulatory issues.
Subscribe and receive the latest updates on trends, data, events and more.
Join 57,000+ members of the natural products community.
You May Also Like
---