GRO Organic gains momentum
GRO Organic gains momentum
Undeterred by the USDA's move to stop an organic checkoff program, at Expo West, organic leaders rallied around a voluntary, opt-in checkoff program, GRO Organic and new messaging from Organic Voices. Having already raised $1.5 million, the industry is setting its sites on reducing consumer confusion, supporting organic farmers and new research initiatives.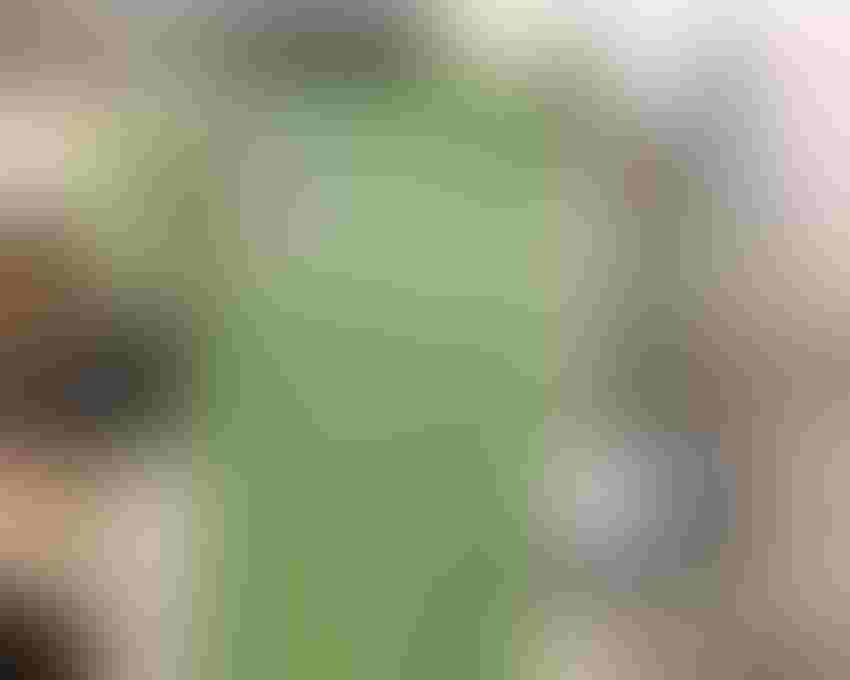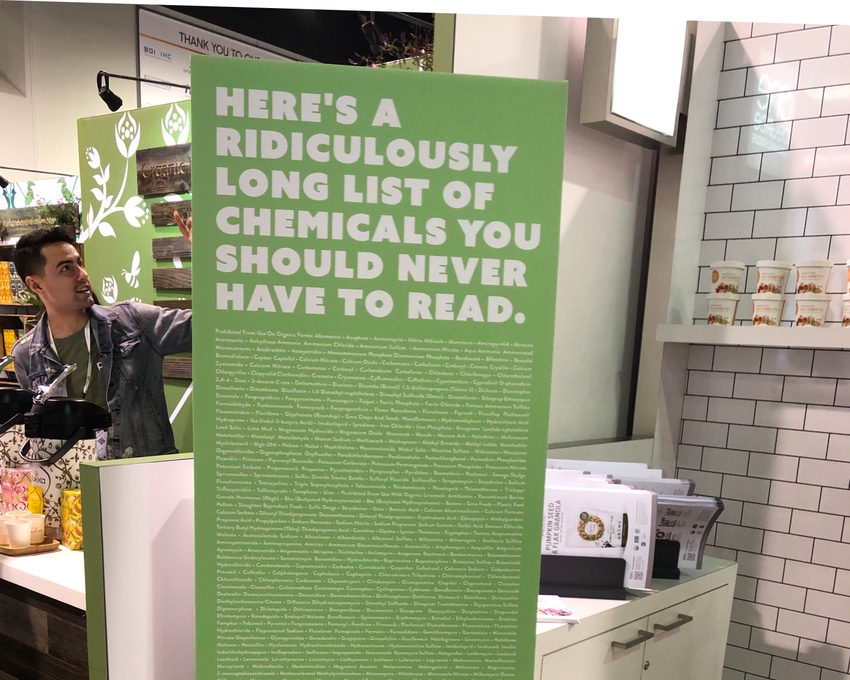 Less than a year after the organic industry received the news that the USDA was terminating the rulemaking process on an organic checkoff program, the industry, led by the Organic Trade Association (OTA) is moving forward, undeterred, with its own voluntary, opt-in program GRO Organic (Generate Results and Opportunity for Organic). Aiming to do what the federal program would have done, a group of approximately 80 organic brands, businesses and stakeholders have already invested $1.5 million in programs focused on key action plans to raise awareness and reduce confusion around organic, help farmers transition to organic and stay organic, and further develop organic research, in particular on how organic can help fight climate change.
"When we reimagined GRO Organic last year, we got to work immediately to develop diverse and forward-looking programs to not only benefit organic farmers and organic businesses, but to help consumers make the best choices and to encourage more organic research," said Laura Batcha, CEO and Executive Director of the OTA.        
As part of the initiative, OTA has partnered with Organic Voices, led by Stonyfield co-founder Gary Hirshberg, to fund a two-year nationwide campaign to promote organic. To support the campaign, $1 million has already been raised in the first year, and another $1 million is on target for year two with the goal to raise more.
"Every single organic company has a non-organic competitor who is pretending and acting nothing but "good. They are acting or saying things without paying the entrance fee," says Hirshberg. "Meanwhile farmers in those sectors are paid below the cost they can make money on and there are massive amounts of herbicides in that system. It is time for us all to say something and for consumers who care to know organic is the real deal," says Hirshberg. "If you have the word organic on your brand, then you should be behind this program," he adds.
For the consumer messaging part of GRO, Hirshberg and company leaders met last fall to figure out the hierarchy of messaging organic. Organic means a lot of things to a lot of people, but that he says is the problem, too many things and the consumer tunes out. Noting that industry insiders have at times had a tendency to shoot at one another, Hirshberg said through a tough facilitative process they were able to narrow down a list of ideas to establish a hierarchy of messaging of what consumers really need to hear if you have one second of their attention.
Organic Voices honed in on a key concept, or a drum that moms could remember in the grocery aisles: "Organic helps to protect you and your family from unnecessary exposure to toxic chemicals." With the current media coverage of glyphosate traces in everyday foods and lawsuits from farmers who have developed cancer from using Roundup, this message is expected to resonate if the industry can focus on one message.
"Consumers are confused and slaying that confusion is a bigger problem than any one company can handle. All of us in the organic space are guilty of being passionate about the right things, but it is too many things—carbon sequestration, animal health, farmer income, avoiding sickness, and the list goes on and everyone gets on their own band wagon and there shouldn't be a question why consumers are confused. We are talking about too many things."
 Building off the OTA ad that ran in the Wall Street Journal last fall, Organic Voices is working together with the creative agency Humanaut, to further spread that message. The WSJ add read: "Here's a ridiculously long list of chemicals you should never have to read." That statement is followed by the ridiculously long list of 700 chemicals that are prohibited by USDA organic certification and a note at the bottom that says, "Skip the chemicals and just go with organic."
A campaign to be released later this spring is expected to build off this message and extend to multiple mediums with a heavy emphasis on social media. "We believe organic needs a simple, repeatable fact with a call to action that everyday people can remember in the grocery aisle and it can be repeated over and over again," says Hirshberg. With organic food currently accounting for approximately 5.6 percent of overall food, Hirshberg says he wants to see that number get to double digits. With clearer communication, he says, "It should be able to."  
Others agree that the organic industry is poised for greater growth and that the GRO Organic and Organic Voices initiatives are key to that progress. "The Organic sector is uniquely positioned to collectively support its own growth and the GRO program is the most efficient and effective program One Degree Organic Foods has seen to provide that support. We are particularly thrilled about the messaging program that Organic Voices has developed as it creates a clear reason for consumers to choose organic products. I encourage all organic companies to support both GRO and Organic Voices as it is a true investment in the future of our industry," says Darren Mahaffy, Chief Marketing Officer One Degree Organic Foods.
At Natural Products Expo West, a meeting was held to introduce the Organic Voices messaging as well many organic leaders voiced their support of GRO at a townhall-styled event and encouraged each other to bring others into the fold. An impassioned Grant Lundberg, CEO of Lundberg Family Farms spoke about his family's heritage in organic farming, while Marty Mesh, executive director of Florida Organic Growers spoke to the importance of ongoing research and resources for organic farmers. A representative from General Mills, the second largest producer of organic foods, added, "It's our responsibility to lead in this space." The company, which supports GRO, is currently transitioning 34,000 acres of conventional land to organic farmland.  
As more companies come on board, the OTA is still seeking input from now until April 30, 2019. They are looking for big ideas that can help bring new farmers into organic production, support long-term organic operations, establish organic research and educate the public on the benefits of organic and the agricultural standard's chief differentiators. Programs for the voluntary checkoff will focus on five areas, including participation, funding, decision making, programming and general issues. After April 30, 2019, all responses shared with [email protected] will be organized and summarized for further conversation. 
Subscribe and receive the latest updates on trends, data, events and more.
Join 57,000+ members of the natural products community.
You May Also Like
---