Here's the legal strategy for keeping CBD on shelves
Here's the legal strategy for keeping CBD on shelves
Can the FDA really remove all CBD products from the market? Not without a fight. Here's the strategy for keeping reefer madness in the past.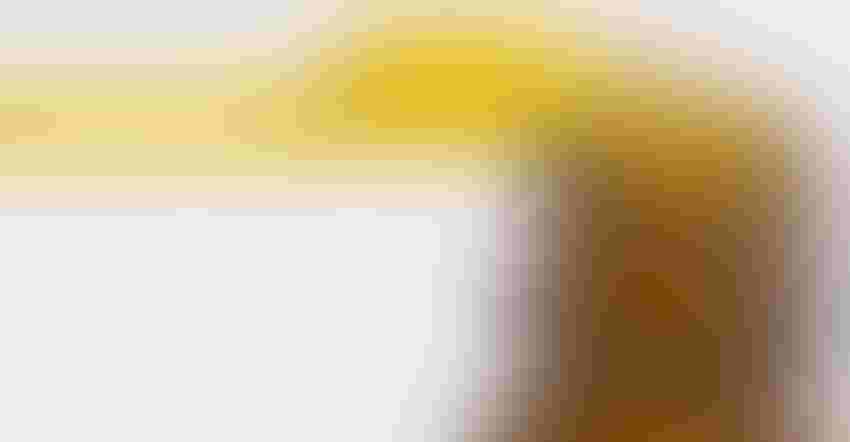 The FDA's rationale for declaring that cannabis component cannabidiol (CBD) is not a legal dietary supplement is predicated on the clause in the federal Food, Drug and Cosmetic Act (PD&C Act) that gives supremacy to drugs if they hit the market before a supplement.
It's in the particular wording of the FDA's claims that has lawyers lining up to defend the hottest ingredient this side of coral calcium or krill.
Under section 201(ff)(3)(B)(ii) of the FD&C Act, says the FDA, "if an article (such as cannabidiol) has been authorized for investigation as a new drug for which substantial clinical investigations have been instituted and for which the existence of such investigations has been made public, then products containing that substance are outside the definition of a dietary supplement."  
If you ask a lawyer, the key words in this oft-repeated phrase from FDA are "article," "substantial" and "public." So we asked Ashish Talati, who represents a number of cannabis companies. He said the way the law is written, four details must be achieved to qualify under the FD&C Act.
"First," said Talati, "the article must have been authorized by FDA for investigation as a new drug. Next, substantial clinical investigations must be instituted. Third, the existence of such substantial clinical investigations must be made public. Lastly, all of the above must have occurred prior to the marketing of the article as a dietary supplement or food."
So the story begins in 2005 with British drug company, GW Pharmaceuticals, and its drug called Sativex, an "article" that is 2.7mg CBD and 2.5mg THC (the cannabinoid people think about when they think about getting high). GW filed with FDA for an Investigational New Drug (IND) in order to conduct a pilot study on Sativex against a child-onset epilepsy disease. In 2007, it filed an NDI on Sativex against cancer pain. For an IND to be filed, the article must be used in a situation where no other conventional medicines (read: pharmaceutical) has been shown to be effective.
Michael McGuffin, president of the American Herbal Products Association, presses the first point about just what is this article. Does it mean a substance that contains the specific 50/50 percentage breakdown of CBD and THC as with Sativex? What about a substance with any amount of CBD? What about other phyto-cannabinoids also present in cannabis? To his mind, it's only the specific 50/50 ratio.
"This is about 'an article authorized for investigation for IND,'" said McGuffin. "If the article is authorized for any purpose, then we can't sell the article. What is the article? Article is Sativex, so we can't market Sativex, which is a combination of compounds found in certain cultivars of cannabis. Does that mean I'm not allowed to sell any article derived from cannabis that wasn't in the market before that? I don't think so; it's only that article."
The Lovastatin precedent
To add a wrinkle to the article argument, there is historical precedence. In 2001, the FDA ruled that red yeast rice contained naturally occurring quantities of monacolin K—aka, lovastatin—which is precisely the active ingredient in the LDL cholesterol-lowering statin drug called Cholestin.
At the end of a four-year struggle between supplement industry lawyers and the FDA, it was decided that red yeast rice could remain on the dietary supplements market so long as the active plant phytochemicals (i.e., lovastatin) was present only naturally and not standardized or concentrated from the original plant.
"It's clear to me we can't market Sativex," said McGuffin, "but this is where we get to the red yeast rice situation. If we take that prior experience as an example, if you try to control the amount of CBD, then whether the amount of CBD in the article is 20 percent, 40 percent, 50 percent, it doesn't matter. GW got an IND for a combination drug. So we can't sell that combination drug."
And so how about if botanists hybridize cannabis plants so that they naturally exude about a 50/50 ratio of CBD to THC? It's the same ratio as with Sativex, but it occurred naturally. And don't think that's not being worked on.
"That's a very interesting consideration," said McGuffin. "It's a thing anyone in the business has to ask themselves. Would FDA consider agricultural controls be deliberately controlling for CBD? There's not a certain answer. It's worth asking."
One company, Source One Global Partners, has developed a unique technology platform that boosts bioavailability and absorption of poorly soluble natural ingredients, from coQ10 to curcumin—and CBD is a notable such ingredient. Source One's VESISorb makes it possible for CBD to effectively enhance delivery formats from topicals to smoothies. The company is also working with a Colorado grow outfit on hybridization solutions.
"There are different strains or cultivars that have different levels of phytocannabinoids," said Jesse Lopez, president of Source One. "Charlotte's Web—the original cannabis strain to show effects against seizures—is a natural botanical extract that was merely selected for its propensity of certain levels of actives."
SourceOne offers the market a CBD-rich hemp oil called HempChoice PCR. And the company stands as an advisor to the largest medical marijuana companies in New York and Illinois, according to Lopez.
What is a "significant" study?
Another wrinkle: In May 2014, GW received confirmation from the FDA that a different article, Epidiolex, was approved for an IND against Dravet Syndrome, a different childhood epilepsy disease. Epidiolex is 100 percent CBD. GW expects to commence a Phase 2/3 clinical trial in the second half of 2014. 
"The acceptance of this IND by the FDA is a significant milestone for Epidiolex and for children with Dravet syndrome for whom existing anti-epileptic medicines often do not provide adequate relief," stated Justin Gover, GW's chief executive officer. "This journey began with requests from the U.S. epilepsy physician and patient community to utilize Epidiolex and has now led to GW embarking on its own formal development program with a view to seeking market authorization from the FDA as rapidly as possible. We are committed to providing a prescription cannabidiol (CBD) medicine for children with Dravet syndrome who have exhausted all other therapeutic options."
The Phase 2/3 trial is a two-part randomized double-blind, placebo-controlled parallel group dose escalation, safety, tolerability, pharmacokinetic and efficacy trial of single and multiple doses of Epidiolex to treat Dravet syndrome in children who are being treated with other anti-epileptic drugs. Part one comprises the pharmacokinetic and dose-finding elements of the trial in a total of 30 patients over a 3-week treatment period. Part two is a placebo-controlled safety and efficacy evaluation of Epidiolex over a 3-month treatment period in a total of 80 patients. All patients who participate in the study will be eligible to receive Epidiolex under a long-term open-label extension protocol.
GW anticipates commencing an additional Phase 3 trial in Dravet syndrome in the first quarter of 2015 in parallel with part two of the first Phase 2/3 trial. 
In addition to Dravet syndrome, GW plans to conduct a clinical development program for Epidiolex in the treatment of Lennox-Gastaut syndrome (LGS). Following receipt earlier in 2014 of orphan drug designation by the FDA in LGS, GW expects to hold a pre-IND meeting with the FDA for Epidiolex in the treatment of LGS in mid-2014, and aims to conduct two Phase 3 trials in LGS during 2015.
But talk about future human clinical trials in some ways rests upon the thinking around whether the studies constitute being "substantial." Talati draws the line at preliminary studies—not just any study on people counts.
"The institution of substantial clinical investigation is a distinct requirement of the IND preclusion," said Talali. "Much of the investigation prior to the marketing of CBD as a dietary supplement was preliminary Phase I or Phase II studies."
Light up or leave me alone
So, just because the FDA has taken a position does not mean that will be the state of play in, say, three years. For sure CBD companies—like all supplement companies—need to abide by the federal regulations around the health claims they make for their product. They also need to test to make sure the quantity of CBD printed on the label matches that inside the bottle. Both of these were cited in the FDA's warning letters it sent out last month to eight companies marketing 24 products.
"The companies that got warning letters have to respond and make their case if they want to fight or stop selling," said Talati. "What will FDA do after that? Seize products or some other aggressive enforcement actions? If not, the market will continue selling CBD and at some point it may not be an issue at all. At some point it'll come out in court."
Will cleaning up the companies that don't know Dietary Supplements Regulations 101 be enough to let CBD continue on the market? Today, CBD is available for purchase in perhaps the broadest array of sales channels any product has yet seen—online, bricks-and-mortar, physician-only lines, as well as both recreational and medical marijuana dispensaries. Can it co-exist peacefully with hemp, and even medical or recreational marijuana, outside of the pharmacist-only sale channel?
"Here's this plant that for 75 years one federal agency held it in its grasp," said McGuffin. "The Drug Enforcement Agency (DEA) said we can't have it, but since 1996 in California people have spoken and have successfully pried DEA's grasp from this plant. Will the people tolerate another federal agency trying to restrict access which for people sounds like regulatory technicality?"
Stay tuned.
Cannabis, from seed to sedition, will be one of the ingredients discussed during an Expo West seminar on Thursday, March 10, from 3-4pm, "Ingredient Innovation Fueling the Supplement and Functional Food Market."
Subscribe and receive the latest updates on trends, data, events and more.
Join 57,000+ members of the natural products community.
You May Also Like
---