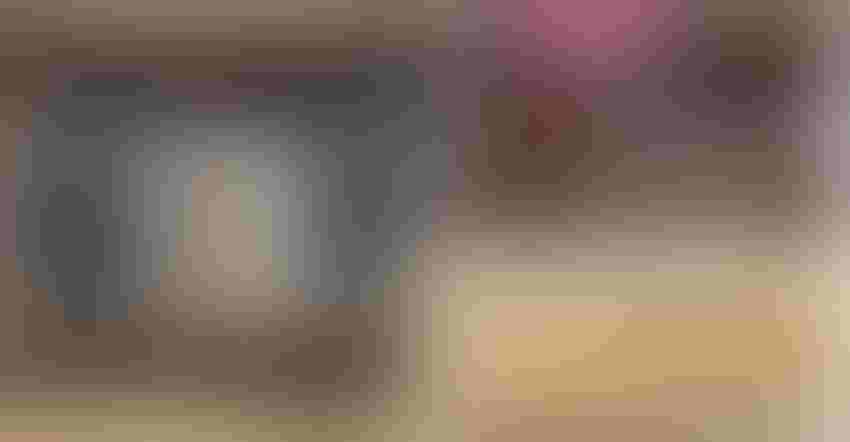 If you haven't read all 112 pages of the FDA's new draft guidance on NDI's, you're not alone. If you're not ready for its full rollout and enforcement, or don't have a plan to get ready, you've got plenty of company in an industry that could soon be shaken to its roots.
The FDA's new draft guidance on NDIs, which are new dietary ingredients introduced since the passage of 1994's Dietary Supplements Health and Education Act (DSHEA), is poised to shake up the supplements industry in more profound ways than anything since that time. It could give the FDA as much of its long sought after pre-market approval for supplements as it's going to get short of a wholesale re-write of DSHEA.
The new NDI guidance comes on top of a nearly two-year drama that's played out among attorneys general, trial lawyers and the media over the quality of supplements. The FDA says its paramount concern is consumer safety, a message sure to resonate with the media and industry critics. Safety is a hard thing to argue against, but many assert the agency's new draft guidance is another example of over-reach, imposing onerous costs, unnecessarily strangling business, and at the same time falling short of the safety the FDA may have intended.
But unless the FDA is sued over the NDIs—and it's very difficult to sue over a a draft guidance—there will be no getting around the new reality. The new guidance will usher in a new supplements world where NDIs will be required for every new ingredient launched onto the market—and, in an expansion from the 2011 draft, most finished product supplements as well. It will directly influence new product introductions, product reformulations, and the viability of a number of products already on the market regardless of their safety history. Indeed, the FDA took action in September to remove vinpocetine from the market using what it asserts is its authority under DSHEA and the additional measures in the new NDI rules.

An expensive game                                                                  
Industry experts say an NDI notification typically starts at $25,000-$50,000 (if a firm hires a consultancy, with all pertinent data at hand and without any additional safety or toxicity testing required) and has been reported to cost up to $1.2 million. It will be required for any manufacturing changes implemented in product manufacture since 1994, which includes using any botanical extraction solvent other than water or ethanol, including the modern, clean technology known as supercritical CO2 liquid extraction. Or liposomes. Or esterification. Or chelation. Or standardization.
Additionally, an NDI will be required for any chemical alteration in a dietary ingredient with a history of food use since 1994, including changes to potency, dosage, bioavailability innovations or refinements to rid a botanical of heavy metals, for example. And then there's the issue of combining ingredients. Combining "old" dietary ingredients (ODIs)—on the market before the passage of DSHEA—is acceptable. They're effectively grandfathered in. But combining two safe NDI ingredients will require a new NDI for the combination—a rationale described as "tortured explanation" by Loren Israelsen, president of the trade group United Natural Products Alliance. "Nature identical" synthetic botanical molecules, as with vinpocetine for cognitive health or L-theanine for relaxation, would be outlawed entirely as FDA argues that they are not dietary ingredients at all. Nanotechnology will be closely scrutinized by FDA and will require a burden of proof for safety. The entire ingredient class of probiotics could face new hurdles.
The end result, insiders say, will be a much higher barrier to entry, less innovation, higher costs up and down the value chain, and decreased consumer access into what is generally regarded as a safe class of consumer products. Is that the new price for supplement safety? How about if the price tag reaches from just over $3 billion to potentially more than $15 billion. That's a staggering price tag for an industry with $39 billion in annual sales according to NBJ estimates.
Perhaps the most troubling news is that despite the withering criticism after the FDA released its initial NDI document in 2011, very little changed. Cara Welch, Ph.D., the FDA's senior advisor at the Office of Dietary Supplement Programs, told attendees at a recent UNPA seminar that regulators "certainly heard the criticism," but the revised 2016 draft only tinkers around the margins of the much-maligned 2011 draft, with many of the changes simply explaining the agency's rationale more exhaustively. And yet, in some ways the new draft guidance is even more draconian than the 2011 version.
How did we get here?
Perhaps since its founding one hundred years ago, the FDA has taken a hard line on supplements. Indeed, it was literally people selling snake oil to "oil dry joints" in the early 20th century that helped prompt the creation of the FDA in 1906. It took Wisconsin Sen. William Proxmire's 1976 Vitamin-Mineral Amendment to the Federal Food, Drug, and Cosmetic Act to keep the FDA from limiting the potency of vitamins and minerals or regulating them as drugs based solely on their potency or combination—for example, combining vitamin C and vitamin D in a single product.
The FDA has spent the 22 years since DSHEA swatting away scofflaw supplement companies that violate limits on health claims or fail to meet Good Manufacturing Practices (GMP) standards.
But in clear view in the DSHEA language, and effectively ignored for 17 years, is the notion of the NDI.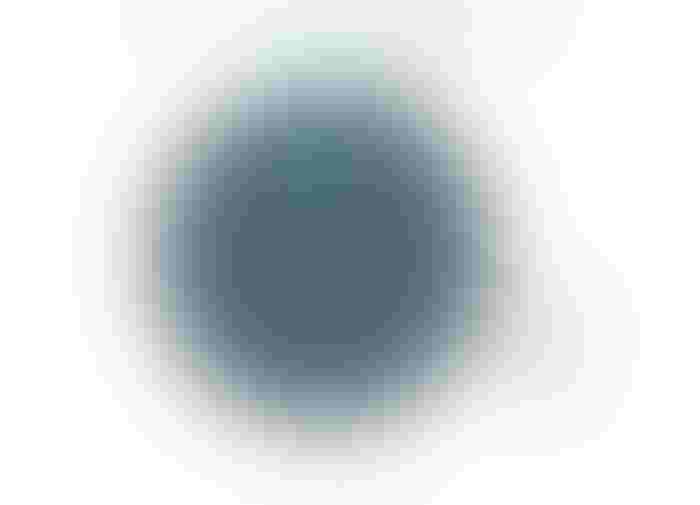 From the depths of DSHEA
NDIs sat fallow within DSHEA for 16 years, until the 2010 passage of the Food Safety Modernization Act. Inside FSMA was the edict that the FDA needs to promulgate its interpretation of DSHEA's NDI section within 180 days.
So 179 days later, on July 5, 2011, the FDA released NDIs 1.0.
The FDA took an aggressive stance in interpreting NDIs. It was met with howls of protest from industry and the trade organizations. Sen. Orrin Hatch (R-UT), an architect of DSHEA, confronted the FDA on just what its intent was with the seminal law that liberated supplements from the FDA's over-reach. And the guidance sank back into the bureaucracy for five years.
NDIs 2.0
When the new draft guidance was released in August, some immediately saw the move as realizing the pre-market approval that critics have long sought.
Just don't call it pre-market approval. The FDA doesn't.
"Notification of new dietary ingredients is the only pre-market opportunity the agency has to identify unsafe supplements before they are available to consumers," said Steven Tave, acting director of the FDA's Office of Dietary Supplement Programs, in a press release. "The revised draft guidance is intended to improve the quality of industry's new dietary ingredient reporting so the FDA can more effectively monitor the safety of dietary supplements."
After the aggressive push-back from virtually every stakeholder in 2011, many hoped the FDA would listen to critics and interpret DSHEA in a manner closer to the common-sense flexibility the industry has enjoyed since 1994. After all, DSHEA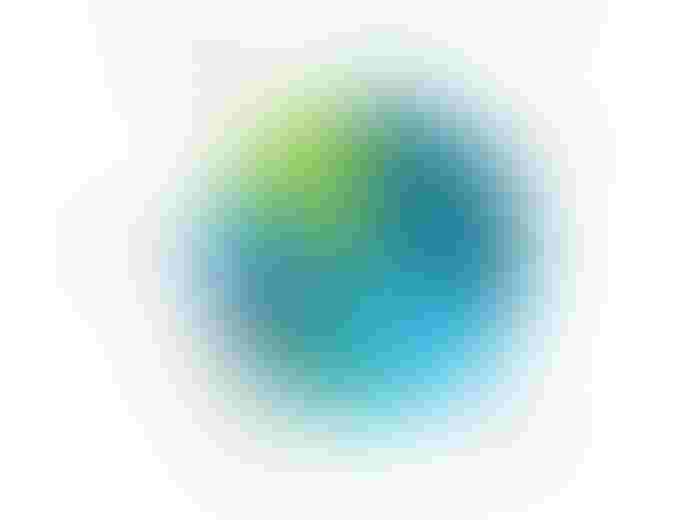 explicitly puts the burden of proof on the FDA to demonstrate a safety problem with supplements after they are already on the market because foods and food ingredients are regarded as inherently safe for human consumption.
The 2016 re-release of the NDI draft guidance establishes that the FDA took very little of the criticism seriously as a mandate to rethink its NDI policy.
"The FDA has established that it is unwilling to embrace the regulatory regime established by DSHEA," says Wes Siegner, of the Hyman, Phelps & McNamara law firm. "FDA did little in the face of withering and widespread criticism in 2011. Filing critical comments this time is likely to have much the same effect."
The ouch factor
One standout example of how the FDA appears to have "listened" to the industry, and then ignored it, is the Redbook. This guidance document contains examples of toxicity of food ingredients. The problem: It comes from the FDA's Food Additive and Safety Center, which regulates food additives, not food ingredients. The supplements industry took umbrage in 2011 because it took pains in DSHEA to see that supplements are treated as food ingredients. The Redbook element was just one example of pushback from the industry that identified FDA over-reach. In response, the 2016 NDI draft guidance has no mention of the Redbook.
"The removal of references to the Redbook is a win," says Steve Mister, president of the trade group Council for Responsible Nutrition. At the UNPA seminar, the FDA's Welch told attendees that she did a word search to ensure there was no mention of "Redbook" in the revised draft. The problem, observes UNPA President Loren Israelsen, is that while the word "Redbook" is indeed excised from the new NDI document, all of the descriptive language about the Redbook as applied to supplements remains.
But there is another word change that should worry supplement makers. The term "significant" has been removed from what constitutes a manufacturing change, suggesting that all manufacturing changes will trigger an NDI.
One of the more underestimated components of NDIs is the perpetual safety or toxicity testing regimen. This is standard operating procedure for pharmaceuticals, which is likely why the FDA was quick to demand it for supplements. In supplements, however, the testing will mandatorily raise a sale-killing flag for many: animal testing. How many supplements shoppers walking the aisle of natural food stores are against animal testing? Are companies ready to answer those questions? 
Gray areas
The FDA's expansive thinking on what constitutes chemical alteration befitting of an NDI also raises eyebrows. The Global Organization for EPA and DHA Omega-3s produced a position paper on NDIs, and commented, "Over time, the omega-3 industry has learned how to further reduce contaminant levels. By all accounts, this is a positive outcome. It's unlikely that the FDA intended that the reduction of contaminants in a product would make the ingredient an NDI."
And indeed, the FDA's Welch says that the FDA intends to "take into account the magnitude of alteration, specifically as it relates to safety."
CRN's Mister says he believes there exists flexibility in the proposed rule that should bring the costs of filing an NDI down significantly, if not astronomically. "The FDA says there's a sliding scale of safety," Mister says. "If you're bringing a brand-new ingredient to market, the FDA will demand high-level toxicity studies. But if you're making a simple manufacturing change, your NDI submission could be five pages long—that's not a $200,000 protocol."
And yet, American Herbal Products Association  president Michael McGuffin related a case of a botanical supplement that, in an attempt to abide by California's Prop 65 heavy metals law, employed additional extraction methods that lowered the levels of heavy metals so that the product would not have to be burdened with a Prop 65 black-box warning on its label. The FDA considered the cleaner product to be subject to an NDI.
"It seems not rational," says McGuffin in explaining this anecdote, "that if you make a change to reduce lead to comply with Prop 65 that you now have an NDI on your hands. We want the FDA to go back against the idea that every time the wind blows from another direction we need an NDI."
Focusing on the details
One of those wind-shifting scenarios involves synthetic botanicals. The FDA has ruled that there is no difference between natural and synthetic vitamins—in fact, it is illegal for a company to make any claim that one form is superior to another. In the new NDI document, the FDA has rationalized that the regulatory definition of a vitamin, mineral or amino acid is based on its action in the body, not based on what it is, therefore it doesn't matter if it's naturally or synthetically derived. But for other ingredients, no such leeway is allowed. "Botanicals, by definition, is something you pick from the ground," Welch said at the UNPA seminar. "If you synthetically produce a part of a plant, it wasn't part of the plant. That's the plain reading of the law."
And yet, synthetic botanicals that have existed in the food supply, such as vanillin and caffeine, remain approved as safe. Synthetic curcumin formulated to increase the dosage of natural curcumin sources, however, is a johnny-come-lately and will not be allowed under the 2016 guidance.
In a measure that's supposed to be about safety, the FDA seems a bit bogged down by definitions.
Another class of ingredients under the gun is probiotics. Among probiotic suppliers, the feeling is lactobacillus and bifidobacterium have been in the food supply for centuries, so NDIs should not apply.
Not so fast, says FDA, which seems to be digging in to the strain level. "The FDA's position is strains are very important," Welch said. "Part of the identity information is strain information. It is important to the regulatory status of the ingredient."
"Does this promote the use of only old ingredients?" asks Amy Smith, Ph.D., senior manager of regulatory affairs at DuPont Nutrition & Health. "It definitely stifles innovation. A 90-day toxicity study will cost $200,000."
The golden ODIs
Old dietary ingredients were those on the market pre-DSHEA. Those are regarded as safe—so long as no extraction solvents other than water or ethanol have been used. But between 1994 and today, the paper trail scattered as the world went digital.
There is no definitive list of ODIs.
"Here is the problem," says Israelsen. "Twenty-two years after the fact, much of the useful data is gone—in particular, confirming manufacturing methods, which requires production records. Consumer-facing documents like catalogs exist. Production records are much more difficult to find."
In the end, that might not matter. Interpreted in the extreme, the guidance could mean that nearly every ingredient and finished-product supplement would require NDI notification. In essence, FDA's view of the future is a universe of NDIs with small planets of old dietary ingredients.
Another bone of contention: combination products. The FDA says that two old dietary ingredients combined are fine, but two new ingredients from a supplier mean the combination should also be subject to an NDI from the manufacturer. This tenet of the revised NDI draft is a "perpetual NDI spawning machine," says Israelsen.
Not everybody sees that level of enforcement. Many hope common sense could prevail.
"The biggest burden in the document is that if every single safe product has to submit a separate notification then you might get the billions talked about," says McGuffin, who holds that the burden should be on suppliers and not the brands. "If we can push it back to ingredient companies and the ingredients themselves, we'll be all right."
But that view is not currently shared by the FDA, and the agency shows little sign of backing off of it. Also, CRN's Mister says he likes that idea. "Put yourself in the FDA's position," says Mister. "I have a stimulant NDI, then I get another stimulant and file a notification that that's safe, then somebody puts the two together. How do we know there's no stimulant effect in the combination that causes health problems? The FDA has to regulate to the worst of the industry as well as to the best of the industry. The market has moved from $4 billion to $39 billion, and today it's a mainstream market of soccer moms who expect products to be safe."
Dollars signs, safety signs
Just how costly will the NDI process be? Nobody knows. Costs will either be passed onto the consumer or redistributed within the supply chain. Other companies will drop dietary ingredients and supplements with high NDI exposure. For a not-insignificant segment of supplement brands, this level of cost cannot be absorbed. Think small supplement companies. Think innovators. Sometimes they are one and the same. Think of small independent retailers with private label supplements, because supplements in many of these Mom-and-Pop stores keep the lights on. Now they're being expected to have to also pony up for an NDI?
While everyone will feel the hit, as always, where some prosper others will perish. Large, well-capitalized supplement companies should be able to afford the new requirements. Nimble MLMs get trapped in the details. Herbal companies may have to stay old school with traditional tinctures.
And do NDIs actually hit the target? After all, the top concern with supplements today is ingredient adulteration, and NDIs do nothing to address this topic. What protects public health? What is really necessary to promote public health and protect consumer safety? If it's regulation for regulation's sake that adds costs with no real advancement of public health and safety, then it should not be there, or it should be moderated.
If the FDA, armed with a new tool box packed with new standards, sticks to its century-long stance against supplements, supplement makers could see the intent of DSHEA inundated in a deluge of paperwork unlike anything the industry has ever seen.
That future certainly makes the FDA's interpretation of NDIs a hard pill to swallow. 
The up side: Master file provision could benefit branded ingredient suppliers
It's not all bad news.
A new provision of the 2016 NDI guidance document that was not seen in the 2011 version is the FDA's proposal that ingredient suppliers can submit a confidential NDI master file.
The master file, popular in the pharmaceutical world and also part of the Health Canada regulatory scheme, would contain the manufacturing, specifications and other identity information needed to completely describe the ingredient. If marked confidential, the ingredient specs could be used by other companies only with written authorization by the original filer of the master file. A master file holder, typically an ingredient supplier, can give its ingredient information to a contract manufacturer so it can advance its own NDI.
"The whole master file concept is a real opportunity to finally get some intellectual property protection for ingredients," says Steve Mister, president of trade group Council for Responsible Nutrition. "High-level finished products that use branded ingredients are a winner in this, too, because they too avoid having the low-cost brand say I'm same as premium brand X when they are, in fact, not. Companies that are doing the right thing stand to gain here." 
Master files can contain safety data for a range of dosing information as well as combinations with other ingredients. In that way, it gives suppliers the creativity to come up with formulations for health concerns that can give them the possibility of a secure piece of market share. Master files aim to contend with the problem of "piggybacking"—one company using another's NDI for a me-too ingredient. The master files should also help curtail the fear of duplicative NDI submissions.
"It's highly protective of the original notifier," says Miriam Guggenheim, a partner at the Covinton & Burling law firm. "It's a benefit to the ingredient supplier that wants to control who can avail themselves of that information."
Ingredient suppliers themselves are a little more cautious than they are optimistic at this point. Sabinsa has successfully filed a six-figure NDI and also has filed several master files to Health Canada. The company also aggressively defends patents, works on adulteration issues, and constantly battles brand holders who leave them at the altar for cheaper commodities.
"We can't innovate unless we're prepared to spend like pharma, for what? A bottle of something that can be easily knocked off once we're done with the NDI of it?" says Shaheen Majeed, marketing director at Sabinsa. "'No thank you' is our feeling."
Majeed says that unless the process encompasses both the surveillance of the incoming raw material as well as post-market surveillance of NDI supplements, "there will always be the risk of cheaper or spurious ingredients making their way into the market."
Ingredient supplier Helios has spent $125,000 on an NDI for its EstroG-100 ingredient. While the NDI has helped market the ingredient, company president Michael Jeffers says solid clinical evidence about the benefits of the ingredient is more important.
"Master files may provide a barrier and protect us," says Jeffers. However, as a new ingredient finds market success, he adds,"we're always at risk of being ripped off."
Subscribe and receive the latest updates on trends, data, events and more.
Join 57,000+ members of the natural products community.
You May Also Like
---