New hemp CBD tests show it's time to downsize and grow up
New hemp CBD tests show it's time to downsize and grow up
FDA, Minnesota and Mississippi tests show outsized failures of brands to produce quality hemp CBD supplements.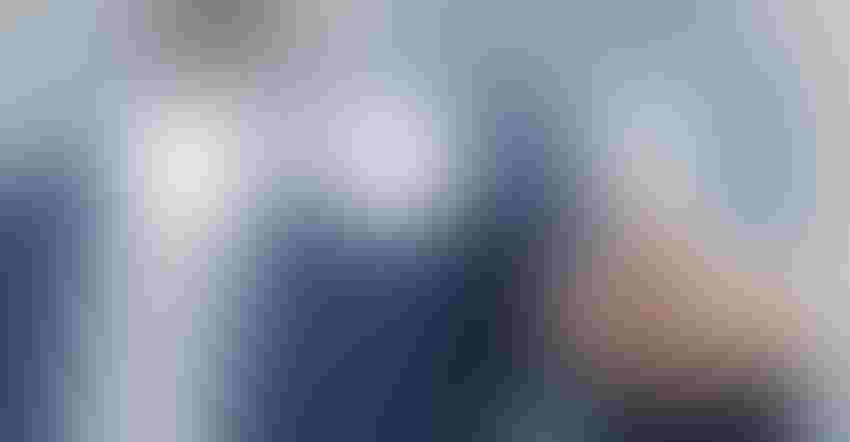 A flurry of various testing efforts over the last month has revealed what everybody knows: It's buyer beware when it comes to the wild west of hemp CBD supplements.
In Minnesota, 16 out of 25 brands tested had more than 20% deviation from what the label listed, and eight tested positive for pesticides or heavy metals. In Mississippi, only 3 of 25 products tested were within 20% of label claim, and three others had elevated levels of stoner THC in them.
And the U.S. Food and Drug Administration just published test results of 147 products tested for 11 different cannabinoids plus heavy metals and other contaminants. Among the results, of 102 products that declared a specific CBD content, 18 products contained less than 80% of the amount of CBD indicated, 46 products contained CBD within 20% of the amount indicated, and 38 products contained more than 120% of the amount of CBD indicated.
"Although the report does highlight issues with meeting CBD label claims and raises some concerns with THC labeling," rationalized Rend Al-Mondhiry, attorney with the Amin Talati Wasserman law firm, "it's positive to see that most products didn't have unsafe levels of heavy metals."
Other industry observers took a similarly sanguine look at the FDA's assessment.
"There's not much news here," yawned the U.S. Hemp Roundtable, a lobbying consortium whose sister organization, the U.S. Hemp Authority, sets quality standards for top-flight brands. "The FDA revealed what we already knew: While more work needs to be done to ensure CBD products consistently meet label claims, the majority of products do not contain unsafe contaminant levels, specifically heavy metals."
The bar has been lowered
Really, though. What the commentariat is saying is that hemp CBD products appear to be clean. And that's nothing to sniff at, what with hemp being an excellent bioremediator—that is, it draws in toxins from the soil. So for finished products to be declared clean does indeed mean that somebody is doing something right.
But six in 10 products did not contain anywhere close to the amount of CBD in the bottle that was claimed on labels.
Is that not a fail?
It's true that such results—not to mention the even worse results from Minnesota and Mississippi—are a black eye to product makers. Come on, guys, can you really not do the math?
"The irresponsible players in the market are distributing false promises and mislabeled products for consumers," said Brandon Beatty, president of Bluebird Botanicals, a top 10 market leader, "leading to potentially dangerous outcomes."
Steve Mister, head of the Council for Responsible Nutrition, which represents the largest supplement companies in the business, also expressed fears around "the growing subset of CBD-containing products that pose health and safety risks to the 20 million Americans who take CBD dietary supplements."
And the FDA continues to bang the drum about safety concerns around hemp CBD. But remember, the FDA's concerns are around CBD isolate, which is what the agency approved as an official pharmaceutical drug. The agency is never seemingly capable of differentiating between the 99% pure CBD isolate that it approved as a drug and the full spectrum hemp extracts that contain CBD at vastly lower quantities.
So if the FDA is concerned about CBD isolate, what do we make of the majority of the full spectrum hemp CBD oils that don't contain what they say they do? Are they unsafe? The World Health Organization doesn't seem to think so. But then, the WHO does not have to concern itself with pharmaceutical profits.
Time to downsize and grow up?
The problem is, that even if legit hemp CBD may possibly carry a safety risk, what do we make about what can only be described as subpar hemp oil? Is there a true safety issue, or is it just that it all too often does not contain what the label says it should?
And this gets to the crux of the issue. Even in the larger dietary supplements market, the FDA has identified three categories of products in particular that it is concerned about not just not meeting label claim but containing unapproved, contaminated pharmaceutical drugs inside the pills. These categories are weight management, sexual health, sports performance and diabetes. So it's not like the supplements industry in general has its house exactly in order. And as a subset of the larger supplements business, the fledgling upstart hemp CBD business without question needs to get its house in order.
"It's time for this industry to downsize and grow up," said Jim Ott, CEO of CFH, Ltd., a vertically integrated hemp genetics, production and extraction company producing CBD ingredients. "It is happening as we speak. With this industry consolidation that is happening as we speak, making consumers and brand companies aware that their supply source is in jeopardy and the financial crunch that companies who are not vertically integrated are going to face, will result in more corners be cut and product safety and efficacy will be sacrificed as companies attempt to save their businesses."
As if there isn't enough headwinds with the economic collapse, hemp is facing particular problems, starting with the oversupply of 2019 that led to a price collapse—great news for consumers, not so much for producers.
"Most of what I am hearing suggest a major extinction event is in progress—with bankruptcies, for example, bypassing chapter 11 and going right into liquidation," said John Grubb, managing partner of Summit Venture Management, which consults and partners with entrepreneurs and equity investors of brands. "Atalo in Kentucky, and Integrated CBD in Arizona who just auctioned off massive, state-of-art drying and extraction equipment after raising $78 million in 2019."
Already, many top-shelf hemp CBD brands do supplements one better vis a vis transparency by containing QR codes on labels and/or website information that contains Certificates of Analysis vouchsafing product quality and standards. That's impressive. But the vast number of low-barrier-to-entry hemp CBD brands that have gone into business not knowing they are in the supplements business and not really caring about product quality.
What if FDA were on hemp's side?
The FDA had been charged by Congress to, among other things, issue a report on the state of the hemp CBD market. One could imagine a report with better utility than the one the agency issued.
For example, imagine the FDA collected samples from various sales channels to get a handle on which was best? First, they could've started with the top 10 brands. ConsumerLab did such a thing in 2018, and found that the top brands were there for a reason. Brands that passed with flying colors included Ananda Hemp, Bluebird Botanicals, Charlotte's Web, Elixinol, Endoca Raw Hemp Oil, Plus CBD Oil, PrimeMyBody Nano-Enhanced Hemp Oil and SOL CBD Pure Hemp Extract.
The FDA could have grabbed products off store shelves at leading health food stores. Then topicals from mass market drug stores. Then CBD-only stores. Then gas stations. Then irregular channels such as boutiques and bookstores. Then the internet. That would have been valuable to consumers, for whom products can be hit or miss.
Instead, savvy consumers need to rely on a sophisticated third party to help them navigate the hemp CBD market. That means natural products retailers, who from all accounts conduct rigorous vetting processes to select only high-quality brands.
"This report should serve as further encouragement of compiling of safety data across the industry that might compel FDA to become more comfortable and act more quickly," said Garrett Graff, managing attorney with the Hoban Law Group.
What this report really shows is that the hemp companies the FDA surveyed are clean of heavy metals but fall all too short of providing the much-heralded product promise: What's on the label is in the bottle. That makes CBD largely safe but of uncertain effectiveness.
The position of the FDA—as with the USDA in its draft regulations on the production side—aren't doing anyone any favors, and aren't working to positively build a legitimate hemp industry. The more they wait the more uncertainty remains in the market, and hemp CBD will remain a niche market, and more brands and farmers will fail. Maybe that's the way these dinosaur drug warriors want it. You can add consumers to the list of stakeholders that aren't being served by the federal apparatus.
Subscribe and receive the latest updates on trends, data, events and more.
Join 57,000+ members of the natural products community.
You May Also Like
---