New York prohibits diet pills, weight loss supplements sold to minors
New York prohibits weight loss supplements being sold to minors
"It's a sad day for consumer choice and scientific accuracy," CRN CEO Steve Mister says of the limitations imposed on weight-loss supplements in New York.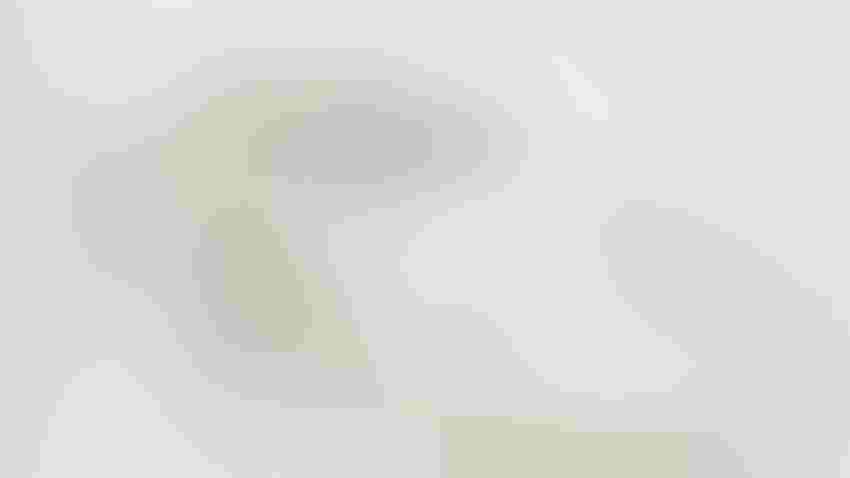 New York Gov. Kathy Hochul this week signed into law a bill that prohibits the sale to minors of over-the-counter diet pills and dietary supplements for weight loss or muscle building.
Assembly Bill A5610D/Senate Bill S5823C becomes the first law in the U.S. to impose age limits on the sale of dietary supplement products. It takes effect in six months.
S. Bryn Austin is a professor at Harvard T.H. Chan School of Public Health and founding director of the Strategic Training Initiative for the Prevention of Eating Disorders: A Public Health Incubator (STRIPED). The group is based at the Harvard T.H. Chan School of Public Health and Boston Children's Hospital.
"With this commonsense measure, New York lawmakers have sent a clear message that they expect makers and sellers of supplements to get their house in order to clean out the types of derelict weight-loss and muscle-building products that put children in harm's way," Austin said in an email to Natural Products Insider. "At the end of the day, we all agree — and that includes responsible members of the business community too — that we must put children first. Their health and safety is paramount for our society and for the future."
Products subject to the new law include dietary supplements "labeled, marketed or otherwise represented for the purpose of achieving weight loss or muscle building."
Protein powders, protein drinks and food marketed as containing protein are excluded from the bill, unless those products include another ingredient that would meet the definition of a supplement for muscle building or weight loss.
A violation of the law could subject a company to a civil penalty of up to $500, based on an action brought by the state attorney general. The bill identifies several factors for a court to examine in determining whether an OTC diet pill or supplement is labeled, marketed or otherwise represented to lose weight or build muscle.
Among the considerations a court shall consider are whether the product contains a steroid or creatine, green tea extract, raspberry ketone, garcinia cambogia or green coffee bean extract.
The bill "will impact a huge swath of products sitting on grocery store, pharmacy and natural retailer shelves throughout New York State," said Steve Mister, president and CEO of the Council for Responsible Nutrition (CRN), in a statement emailed to media outlets. "Because of this blatant, alarmist misinformation pushed by STRIPED, Empire State consumers of all ages will have their ability to purchase dietary supplement products limited. It's a sad day for consumer choice and scientific accuracy."
STRIPED and the dietary supplement industry have disagreed over whether there is a nexus between eating disorders and use of supplements.
"I am pleased New York is taking action to protect young people from falling victim to dangerous, under-regulated diet pills that can lead to adverse health outcomes and eating disorders," New York state Sen. Shelley Mayer, who sponsored the bill, said in a statement emailed by a spokesperson. "As chair of the Senate Committee on Education, I am committed to protecting and improving the health and well-being of young people. It is disheartening to see generations of young adults struggling to meet unrealistic societal expectations, leading them to trying short-term, dangerous solutions."
The New York state senator added, "We worked hard to find a solution to this very real crisis by focusing on dietary supplements that are marketed for weight loss, thus reaching those supplements that expressly promise a weight loss result. We are grateful that Governor Hochul realized the seriousness of this issue, and signed a well-researched bill that will help address the problem."
Hochul's office did not immediately respond to a request for comment for this story.
Kyle Turk, director of government affairs for the Natural Products Association (NPA), whose members include retailers selling weight loss and muscle building supplements, criticized the bill.
"Prohibiting access to safe, effective and reliable dietary supplements like creatine is a catastrophic policy for New Yorkers," he told Natural Products Insider. "It's disappointing to watch the governor flip flop on an issue she vetoed last legislative session. NPA will continue to work with stakeholders to ensure New Yorkers have access to the products they've relied upon for their health and wellness."
Several states around the U.S. have introduced bills in recent years to restrict the sale to minors of certain dietary supplement products. Last year, California Gov. Gavin Newsom vetoed what would have been the first bill in the U.S. to restrict sales of weight loss supplements based on age, saying it was "beyond the scope" of the state health department's capabilities.
The Food and Drug Administration, which is principally charged with regulating dietary supplements sold in interstate commerce, declined to comment on the New York bill that is now law.

This piece originally appeared on Natural Products Insider, a New Hope Network sister website. Visit the site for information on ingredients, product development and regulatory issues.
Subscribe and receive the latest updates on trends, data, events and more.
Join 57,000+ members of the natural products community.
You May Also Like
---