Outgoing FDA chief says new CBD laws are preferred to regulations
Outgoing FDA chief says new CBD laws are preferred to regulations
A nuanced regulatory rule would be too little, too late.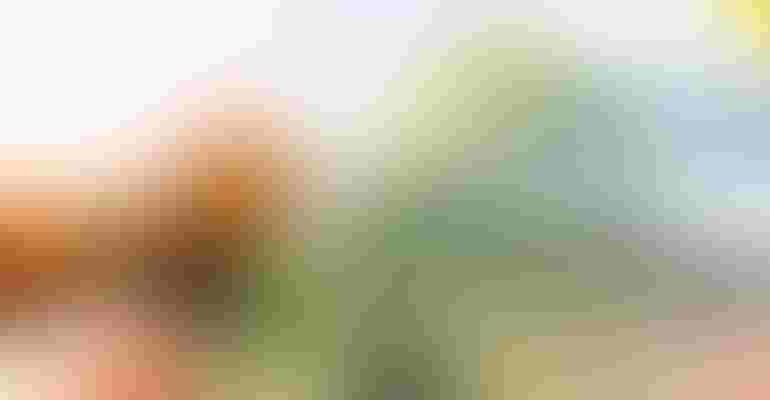 Retiring Food and Drug Administration commissioner Scott Gottlieb, MD, said on Tuesday that a rule-making process by the FDA to deal with the booming—and controversial—CBD market would take more than three years to complete, and the most efficient way to deal with marijuana's non-intoxicating cousin would be through legislation that would focus on CBD only.
The FDA has posted comments declaring that CBD is illegal in dietary supplements because it violates the federal Food Drug and Cosmetic Act, which gives exclusive market access to ingredients the agency approves as a drug over supplements.
The FDA approved a CBD isolate, Epidiolex, in 2018, and the pharmaceutical company responsible for the ingredient, GW Pharmaceuticals, had been conducting research into the CBD isolate since before CBD as a supplement made it to market, according to the FDA.
The market has summarily ignored that advice, and today there may be 1,000 different brands marketing CBD, including Martha Stewart and Coca-Cola.
The December 2018 passage of the Farm Bill made clear that Congress wants CBD to be available to the public—a piece of legislation that is at odds with both the federal FD&C Act as well as the modus operandi of drug-warrioring agencies like the Drug Enforcement Administration (DEA).
"With the incredible explosion and growth of this young industry, it is important that regulations are put in place to help tame the unregulated Wild West," said Matt Kennicott, Chief Communications Officer at Glo CBD, which markets chewable CBD tablets. "Legislation that would help fast track the process by making it less complex and putting regulations on the books in a timelier fashion for the industry should be welcomed by producers, retailers, and consumers so that everyone can rest assured that products sold and consumed are safe and reliable."
Gottlieb stated that the FDA can finalize an "average" rule in two to three years. He suggested it would be much longer for CBD because it would be a "highly novel rulemaking to do a complex rule like this."
"We have understood from the outset that FDA has never before applied the authority of the Secretary HHS to create exceptions to the "prior-IND" and "prior-new drug approval" provisions of the Federal Food, Drug and Cosmetic Act, which are the provisions that serve as the basis for FDA's position that CBD cannot be added to food or marketed as a dietary supplement," said Michael McGuffin, president of the American Herbal Products Association. "This appears to be why Commissioner Gottlieb refers to this process as 'novel.'"
Yet a years-long rulemaking process would appear to be throwing in the towel—as if that isn't already the opinion of the FDA from all players. Already, most observers believe too much toothpaste has come out of the CBD tube for the agency to put it back in—especially because of the ingredient's clean safety profile and broad base of consumer support including "epilepsy moms." Several more years is too long to leave CBD products in a state of regulatory uncertainty.
"It's no surprise that a rulemaking would take years if not longer for a complex ingredient like CBD with so many stakeholders and opinions involved," said Rend Al-Mondhiry, senior counsel at Amin Talati Upadhye law firm based in Chicago. "Details around dosage limits and other parameters around the use of CBD in foods and supplements will need to be worked out too, and then there's always the possibility that Congress will be distracted by other priorities and delay the process."
Alternatives to rulemaking
McGuffin laid out two possible actions the agency could undertake that would allow the market to settle in with greater confidence in a much timelier fashion.
One would be for the agency to issue a statement clarifying that pure CBD isolates are illegal because the FDA has approved that as a drug, versus hemp leaf or flowers that would be considered legal.
Another would be for the agency to communicate a policy of not prioritizing enforcement with respect to CBD content, conditional on strict compliance with all other rules, such as facility registration, cGMP provision, and serious adverse events reporting, as legally exists for all other dietary supplements.
To that end, Gottlieb said he will announce a working group on CBD next week.
"Commissioner Gottlieb should be applauded for his effort to set out an approach toward a pathway for hemp," said Jessica Wasserman, Partner at the Greenspoon Marder law firm. "The question is whether momentum will continue without his leadership at FDA."
Legislation is faster
Gottlieb said he believes that the most efficient way for a regulatory pathway for CBD would be through legislation, which would probably focus on CBD only. He said FDA is getting started "now" on this and has been briefing staff on Capitol Hill around its thinking.
He expected that the agency will make recommendations on potential legislation this summer.
The US Hemp Roundtable, an advocacy group that works on legislatures in both the states and the Capitol, is working closely with congressional leaders to ensure speedy and effective FDA recognition of hemp-derived CBD as a food ingredient and dietary supplement.
"We applaud Commissioner Gottlieb's diligence in this area," said Jonathan Miller, member-in-charge at the Frost Brown Todd law firm based in Lexington, KY. "We are hopeful that a legislative or regulatory solution can be developed and enacted in the next few months to eliminate the uncertainty currently in the marketplace."
That time frame sounds awfully optimistic, but stranger things have happened. In California this week, a committee in the state assembly passed a bill legalizing CBD at retail, which would overturn a decision by the state department of health in 2018 that ruled CBD was illegal at retail—even as the state that year legalized hemp as an agricultural crop.
DEA is still playing drug warrior games
Gottlieb also noted that he didn't believe that the DEA had yet officially rescheduled hemp, which would need to be done.
"Gottlieb recognized that DEA has not implemented the 2018 Farm Bill, another roadblock," said Wasserman. "It is critical that DEA implement the declassification of hemp. At this time, it seems that DEA is considering licenses for importing and exporting hemp, which is inconsistent with the 2018 Farm Bill."
He also raised a separate question of how to distinguish CBD sourced from non-psychoactive hemp from CBD sourced from marijuana containing tetrahydrocannabinol (THC)—a massively underreported issue that gives lie to the notion that hemp-derived CBD is the source for all supplements.
"Distinguishing hemp vs marijuana derived CBD is another challenge," said Al-Mondhiry. "We've advised clients to source CBD carefully and audit their supply chain frequently, beginning with the plant and using appropriate test methods throughout the supply chain."
So the status of hemp CBD will remain on the FDA's radar—indeed, likely until after the next election. In the meantime, the aggressive push to establish the hemp CBD market is serving to push both legislators and regulators to catch up and allow the hemp plant to flourish in all its incarnations. A grass-roots victory if ever there was one.
Subscribe and receive the latest updates on trends, data, events and more.
Join 57,000+ members of the natural products community.
You May Also Like
---
Sep 20 - Sep 23, 2023
Natural Products Expo East is the East Coast's leading natural, organic and healthy products event.
Learn More