Paranoia will destroy ya: Did the DEA really make CBD into a Schedule I drug?
Paranoia will destroy ya: Did the DEA really make CBD into a Schedule I drug?
The war on (some) drugs continues apace. Or is this just a simple administrative maneuver that has everyone paranoid?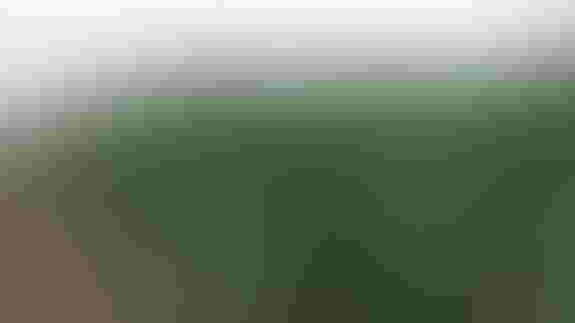 The federal government: So schizophrenic! The Obama Justice Department, just three months into its tenure in April 2009, liberated the marijuana movement so long as businesses were complying with state laws. Eight years later, there is a real flowering of the greater cannabis industry—i.e., hemp both industrial and nutritional, marijuana both medical and adult-use, and the non-psychoactive CBD that might be the real grassroots health care revolutionary poster child.
And yet, the 2009 memo from the Justice Department didn't seem to make it to either the FDA or the DEA—the latter of which submitted to the Federal Register on Dec. 14, 2016 a statement that seemed to declare CBD (reminder: the cannabis component that does not get you high) as a Schedule I substance, right up there with drugs like LSD, heroin, Ecstasy and, still, marijuana.
On that latter Schedule I substance, marijuana, cannabis aficionados were hoping the FDA would re-schedule if not flat de-schedule it (as with tobacco and alcohol), but the agency in late 2016 said not enough studies are in for them to judge it as medically useful, this despite the fact that more than half of America lives in states that have circumvented the FDA and declared that marijuana does indeed have medical effects. The FDA does not take kindly to anyone else being the gatekeeper of Americans' health care choices, which is why the agency has long been antagonistic to dietary supplements.
This is unquestionably a concerted effort by the old-school drug warriors to keep cannabis in the bag where they believe it belongs despite a flourishing $5 billion above-ground U.S. market—not to mention that states with medical marijuana on the books having a lower incidence of opioid addicts—that being a drug not part of the otherwise lucrative war on (some) drugs that have benefited the DEA's brethren in local police departments from coast to coast since the Reagan era. (And we would be remiss to mention that the DEA burnished its old-school reefer madness bona fides by referring to cannabis as "marihuana." Really? Are we still in 1937?)
Nope, it's exactly 80 years later. The DEA's notice in the Federal Register starts out blithely enough, saying they are merely creating a new Administration Controlled Substances Code Number for "Marihuana Extract." It's just to allow the agency to "better track these materials" and comply with relevant international drug control treaties. Although, in the last line of the summary reads the sentence, "Extracts of marihuana will continue to be treated as Schedule I controlled substances." And that is where heads began to explode.
Effect on the supplements trade
"This DEA Final Rule is concerning to the industry," said Eric Steenstra, executive director of the Hemp Industries Association "as it creates confusion in the marketplace among consumers and legitimate businesses alike, and may potentially result in federal agencies improperly treating legal products such as CBD oils, body balms and supplements as controlled substances."
Will this chilling of the CBD market take hold? Of course, anybody playing in the cannabis sandbox is no stranger to risky business, and while many saw the recent DEA announcement that CBD is a Schedule I drug as yet another shot across the bow, others in the industry are counseling those in the business to take a chill pill.
"It's important to understand that this Final Rule does not change the legal status of hemp-derived CBD," said Steenstra. "Cannabidiol is not listed on the federal schedule of controlled substances, and the DEA has no authority whatsoever to impede the production, processing or sale of hemp products, including CBD products, grown under the Farm Bill. We urge consumers and businesses not to panic, and continue supporting the growth of the hemp industry in the U.S."
Steenstra said it is the position of the Hemp Industries Association that this Final Rule regarding "marijuana extracts" is not within the jurisdiction of the DEA to enact, as the administration itself cannot amend or augment the definitions put forth in the Controlled Substances Act (CSA). Adding CBD products to the federal schedule of controlled substances would require new legislation to pass in Congress or action taken by the Attorney General, amending the CSA.
In addition, asserts the Hemp Industries Association, the ruling is based on an incorrect and incomplete understanding of how CBD is derived from the cannabis plant. While CBD may be derived from forms of cannabis that contain high amounts of THC, the cannabinoid associated with "marijuana," CBD may also be produced from industrial hemp plants that meet the legal standards of less than 0.3 percent THC by dry weight, and which may be cultivated in 32 states in the U.S. per Sec. 7606 of the Farm Bill, the Legitimacy of Industrial Hemp Research amendment.
"Hence, not all CBD products may be classified as extracts from 'marijuana,'" said Steenstra.
CBD supplements market leader CV Sciences is also not over-reacting, taking the DEA at their word that this is all just about creating codes to align with international treaties and UN tracking standards.
"We aren't too concerned over this," said Sarah Syed, director of marketing at CV Sciences, "though some of the sensationalized headlines have taken this conversation to a whole other level."
Although some are interpreting this DEA Ruling to have a bearing on the hemp-derived CBD market, Syed said their company is standing behind the 2004 DEA vs. HIA Ninth Circuit Court ruling that defines industrial hemp as Cannabis sativa L. under 0.3 percent THC by dry weight, thus making hemp exempt from the Controlled Substances Act's definition of marijuana.
In that calculus, hemp is not an illegal substance, nor are products made from hemp. "We stand firmly behind our hemp-derived CBD products," said Syed, "which are available in hundreds of health food stores across the country and counting, and other hemp-derived CBD companies in our space. This is an ingredient that has always been controversial, and we are prepared for whatever necessary steps we must take to ensure there is clarity surrounding this ruling."
What's astonishing is that no lawsuits have yet been filed in the cannabis arena. That's because no real enforcement actions have taken place yet—the two consecutive February actions by the FDA on CBD companies, while concerted, have been fairly run-of-the-mill in the supplements world—companies were cited for making illegal drug claims on supplements.
But as the Trump administration comes into office, it's still too early to tell which direction they'll take. On the one hand you have Republicans who say they are all about state's rights, which would mean status quo for cannabis. On the other hand, you don't tend to hear Republicans talk about state's rights when they are in the White House. Also, say what you will about GOP fealty to the philosophy of state's rights, what might trump that is their fealty to the culture wars. And the war on (some) drugs is right there at the top.
Subscribe and receive the latest updates on trends, data, events and more.
Join 57,000+ members of the natural products community.
You May Also Like
---