Patents File 1616
Patents File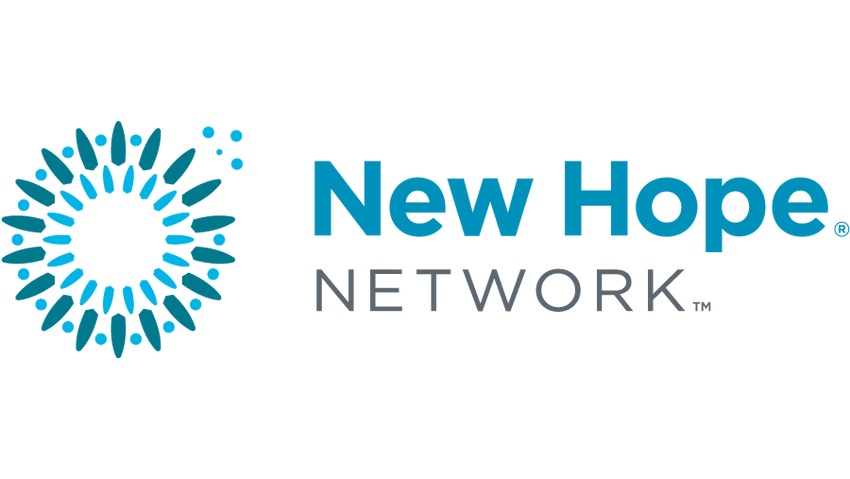 Although eating sweets is not generally associated with a healthy diet, confectionery can be formulated to deliver specific health benefits. Judy Davis takes a look at some recent patents filed in the 'functional' confectionery area.
High-polyphenol Chocolate
There has been a lot of interest recently in the health benefits of plant polyphenols — attributed with antioxidant, anti-atherogenic, anti-inflammatory and anticarcinogenic activities. Cocoa and chocolate are particularly rich sources of polyphenols; however, conventional chocolate-making processes are thought to reduce the potential polyphenol content of the final product.
Mars in the US has now been granted a patent for a process for preventing this loss, with the aim of producing chocolate containing enhanced levels of health-boosting polyphenols. The inventors believe that, during processing, polyphenols form complexes with other molecules, such as proteins, alkaloids, cations and carbohydrates, adversely affecting their bioactivity. The invention aims to prevent or reduce this complex formation so that polyphenol bioactivity remains undiminished. They achieve this by protecting the polyphenols during processing and removing the protecting groups at the end. Additionally, their process includes the use of under-fermented cocoa beans, said to have an inherently higher polyphenol content to start with, and may omit the traditional cocoa-bean or nib-roasting step, also thought to reduce polyphenol content. (US Patent 6,194,020)
Cholesterol-lowering Confectionery
Cholesterol-lowering phytostanols, phytosterols and their esters have recently appeared in various foodstuffs, particularly margarines, yoghurts and salad dressings. Now McNeil PPC in the US has filed a patent for the use of these ingredients in confectionery. According to the inventors, confectionery represents an ideal vehicle for these health-promoting ingredients, as small amounts can be eaten at various times during the day, which is in line with current thinking that serum cholesterol levels are most effectively reduced when plant sterols are taken three times a day.
Of particular interest is the fact that these ingredients can be used to replace a proportion of the fat in chocolate, making a product that has not only a lower fat content than ordinary chocolate, but also the added benefit of a cholesterol-lowering action. According to the patent, formulating phytosterol and phytostanol esters into confectionery can also improve organoleptic properties of the product, resulting in a softer texture, faster melt-away and decreased adhesion to teeth. During processing, the cholesterol-lowering ingredient also acts as a lubricant, facilitating cutting, and imparting many of the properties traditionally achieved by including fats in the formulation.
As well as chocolate, phytosterols and phytostanols can be incorporated into a wide variety of confectionery, including toffee, nougat, fudge, caramels, hard candies and biscuit fillings. (European Patent Application EP 1 074 185)
Vegetable Confectionery Bars
We all know that eating fruit and vegetables every day is an important part of a healthy diet; however, it is not always easy to persuade all consumers, and particularly children, to eat vegetables. Inventors at Nestlé think that they might have found a way around this problem. They have developed a vegetable-based confectionery bar aimed at making consumption of vegetables more pleasurable.
Their product contains finely ground particles of vegetables set in a continuous fat phase. According to the patent, the particle size of the vegetable components needs to be very similar to that of cocoa solids in solid chocolate, in order to confer a smooth and non-gritty texture comparable to that of chocolate. The fat is solid at room temperature but melts at mouth temperature. The fat component also enables the product to be set in a wide variety of forms and shapes.
Any non-cereal vegetable may be incorporated, e.g. carrots, sweetcorn, sweet potatoes, leeks, broccoli, tomatoes, sweet peppers, etc. — ideally, in an amount that makes up 30-60 per cent by weight of the final product, in order to maintain a high nutritional value. Sweeteners, flavourings, colours and cereal-based components are added to improve palatability and texture, and make the products more appealing to children. (European Patent Application EP 1 078 577)
Trehalose
Researchers working at British Sugar have patented the use of trehalose as an alternative to sugar in products such as confectionery, chocolate, cakes, desserts, jams, ice cream, soft drinks and ketchup. Trehalose is a naturally occurring, sweet-tasting disaccharide found in fungi, certain yeasts, some drought-resistant plants and the blood of insects. In small doses, trehalose is rapidly absorbed by the body, owing to the action of trehalase, an enzyme found in the microvilli of the intestine that breaks trehalose into its constituent glucose monomers, which are then absorbed.
However, the researchers from British Sugar have found that larger doses of trehalose are only slowly absorbed, possibly because of a limiting rate for trehalose breakdown and transport in the small intestine. Consequently, larger doses of trehalose provoke a very much smaller insulin response than the corresponding oral dose of glucose. According to the patent, this makes trehalose an ideal candidate for inclusion in products aimed at consumers suffering from disorders of insulin metabolism, such as diabetes, and particularly Type 2 diabetes, caused by defects in the ability of the ß-cells of the pancreas to respond to increased glucose concentrations or decreased sensitivity of target cells to normal insulin levels. The inventors believe that use of trehalose in sweetened food products might also go some way towards preventing onset of Type 2 diabetes, by regulating the rate of insulin release. (UK Patent Application GB 2 353 934)
This information has been compiled by Leatherhead Food Research Association. For further information contact:

Subscribe and receive the latest updates on trends, data, events and more.
Join 57,000+ members of the natural products community.
You May Also Like
---
Sep 20 - Sep 23, 2023
Natural Products Expo East is the East Coast's leading natural, organic and healthy products event.
Learn More