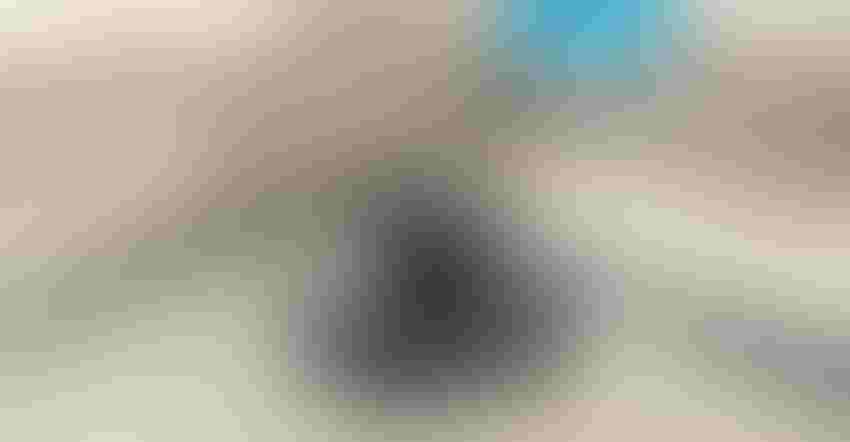 On Capitol Hill, as the Republican-led Congress works to reform healthcare, cut taxes and bolster defense spending, the chance of dietary supplements catching lawmakers' attention is slim. However, state legislators in the liberal-leaning Northeast have introduced several bills this year that have alarmed the supplement industry.
Legislation in the Northeast would restrict minors' access to certain dietary supplements, drawing concerns from industry trade groups that are cognizant of the speed at which legislation can move through the states.
In Massachusetts, a haven for Democrats, Rep. Kay Khan (D-Newton) has reintroduced a bill that would prohibit the sale of dietary supplements and over-the-counter (OTC) diet pills for weight loss and muscle building to minors under the age of 18. House Bill 1195 is backed by 20 co-sponsors and was referred on Jan. 23 to the Joint Committee on Public Health.
The legislation would restrict customers' direct access to the products. The weight loss and muscle building supplements and OTC diet pills could only be accessed by supervisory personnel, such as a manager, and the products would have to be placed behind the pharmacy counter if the retail business is a pharmacy. A move to protect minors adds a layer of inconvenience that will keep adult customers away while making common supplements appear to be controlled substances—a negative light that could cast shadows across the whole industry.
What's more, HB 1195 would require retail establishments to "conspicuously post at each purchase counter a notice" crafted by the state public health department, "clearly communicating that certain over-the-counter diet pills, or dietary supplements for weight loss or muscle building are known to cause gastrointestinal impairment tachycardia, hypertension, myocardial infarction, stroke, severe liver injury sometimes requiring transplant or leading to death, organ failure, other serious injury, and death."
A violation of any one of several provisions in the bill could result in a fine of up to $2,000.
"Representative Khan filed the bill out of concern for protecting minors from potentially damaging substances that lack adequate federal oversight," said Maxwell Geist, a spokesman for Khan, in an email. "Dietary supplements for weight loss and muscle-building have been linked to eating disorders and body dysmorphia, as well as more acute medical incidents and trips to the ER. The issue was brought to our attention by faculty at Boston Children's Hospital and the Harvard T.H. Chan School of Public Health."
Asked about any adverse reports or injuries tied to such products in Massachusetts, Geist references a news report that at least 23,000 emergency room visits in the United States each year can be traced to dietary supplements. The story reported on a study published in 2015 in The New England Journal of Medicine, both failing to acknowledge that 23,000 is less than 5 percent of those reported for pharmaceuticals and that a third of these were due to elderly customers' difficulty swallowing pills and 21 percent due to unsupervised ingestion by children.
Khan, a psychiatric nurse clinical specialist, introduced similar legislation three years ago, says Mike Greene, senior vice president of government relations with the Council for Responsible Nutrition. The legislation was the subject of a hearing in which Greene testified, but he says the bill never moved forward after that.
In the fall of 2015, CRN retained Ferriter Scobbo & Rodophele PC (Ferriter Scobbo), a law firm in Boston with lobbying expertise at the Massachusetts State House. Since then, CRN and Ferriter Scobbo have been in touch with Massachusetts lawmakers and their staff, including Rep. Kate Hogan (D-Stow) who chairs the Joint Committee on Public Health.
In meetings and other correspondence with the Massachusetts lawmakers, CRN and its lobbying partner described FDA's role in enforcing the 1994 Dietary Supplement Health and Education Act, self-regulatory initiatives and other issues, such as a consumer confidence study. The talks resonated with Hogan, but apparently not her colleague. Khan's reintroduction of the bill demonstrates "she's not giving up," observed Greene, who says HB 1195 is likely to be the subject of a hearing in the fall. As of May 12, Geist says the bill hadn't been scheduled yet for a public hearing.
Meanwhile, in New York
In Albany, New York, similar legislation was introduced in early February that would bar retail establishments from selling dietary supplements containing creatine to minors. Assembly Bill 4712 was sponsored by Assemblywoman Linda Rosenthal (D-Manhattan) and referred to the Committee on Consumer Affairs and Protection. The bill's restriction on creatine sales would exclude nonprescription OTC drugs approved or regulated by FDA.
Under the bill, retail establishments would need to require proof of age before selling supplements that contain creatine, unless the individual "reasonably appears" to be at least 25 years old. The latter exception includes an important caveat: a person's appearance would not be a defense in a proceeding that alleged a creatine-containing supplement was sold to a minor.
Violation of AB 4712 could result in a civil penalty of up to $500 per violation.
"New York legislators are unnecessarily targeting products that have been extensively studied and deemed safe for decades," the Natural Products Association (NPA) proclaimed in an email to its members. "The civil penalty threat to retailers is a revenue generating, money-grab proposal by the state legislature."
While a representative for Rosenthal did not respond to a request for comment, some researchers have recommended against creatine's use by young populations, citing potential adverse effects such as renal and liver damage. Greene, however, echoed NPA's remarks. "When you look at creatine, there's nothing wrong with it," he maintains. "The science, the research [and] the evidence continues to show that it's safe; it's beneficial. There are no problems with it, and yet it continues to be a lightning rod within the performance-enhancing community."
Also in Albany
The creatine legislation is perhaps less vexing to the supplement industry than a separate bill introduced in May by New York Assemblyman Brian Kavanagh (D-Manhattan).
Under AB 7607, a dietary supplement in package form would be required to bear a label containing the name and address of the manufacturer, the distributor and the packer (if one exists), the disclaimer, "Dietary supplements are not approved by the U.S. government for safety and effectiveness before they are marketed," and the national toll-free number of the American Association of Poison Control Centers.
AB 7607 says it is intended to facilitate investigations by New York agencies "into reports of illness caused by contaminated dietary supplements."
"Dietary supplements may provide health benefits to many people," the legislation acknowledges. "However, instances of contaminated dietary supplements have in some cases caused serious injury to persons residing in New York, including permanent injuries to children. The accuracy and integrity of the ingredients of dietary supplements is a vital public health interest."
Greene called the legislation one of "great concern" for the industry. "The bill is duplicative of current law," he said, "and we don't see any rationale for giving New York greater authority over any of the other states or the federal government with regard to dietary supplements."
A representative for Kavanagh did not respond to a request for comment.
The bill's requirement for a disclaimer on labels—that supplements aren't preapproved for effectiveness or safety—troubled many in the industry. Attorney Steven Shapiro of Rivkin Radler LLP feared consumers would perhaps form the wrong impression that supplements aren't required to be safe.
But even if AB 7607 was passed by the state legislature, NPA CEO and Executive Director Daniel Fabricant says he is confident the disclaimer will be challenged in the courts and not survive because of the protections offered commercial speech under the First Amendment.
Fabricant also blasted the requirement in the bill to include the poison control number on supplement labels. He noted a federal law—the Dietary Supplement and Nonprescription Drug Consumer Protection Act—already requires that a supplement label include the domestic address or domestic phone number through which someone can report an adverse event. He also cited his former experience as an FDA official in which the poison control centers were reluctant to share data with his agency.
"Considering that they sell their data, I think there's a very good chance that they wouldn't reach out to FDA and keep them in the loop," says Fabricant, the former director of FDA's Division of Dietary Supplement Programs. "They never share their data with FDA. We had to work with certain people on Capitol Hill to get them to share it, to give us access to data, and they still wanted to sell it to us."
Pieter Cohen, a physician in Massachusetts whose research has identified illegal ingredients in sports supplements, acknowledged the lack of communications between FDA and the poison control centers.
However, he added in an email, "if the poison centers were to have all that information, I would suspect that there would then be the political will to ensure that the poison centers and FDA were communicating effectively. Therefore, I think this is a good first step in the right direction."
Whether AB 7607 will go to a hearing or otherwise progress through the state legislature remains to be seen.
Says Greene: "The one thing we know about New York—because we've been working in Albany for a long time—is that there are lots of bills that are introduced that never go anywhere."
Still, he cautioned, bills can move quickly through the state legislatures, and vigilance is vital.
California bound
Nearly 3,000 miles away from Albany sits California's state capitol in Sacramento. Although CRN isn't aware of any bills pending in The Golden State that affect the industry, representatives of the trade organization planned to visit lawmakers in Sacramento on May 23.
California has had a prominent role over the years in spearheading legislation impacting supplements, and it's a popular venue for class action lawsuits against the entire food industry. The state is also the home of Proposition 65, which was enacted in 1986 through a ballot initiative and is a continuing source of litigation.
"Every major bill we've ever had to address has occurred in California," Greene noted, "whether it was an adverse event reporting program for all dietary supplements in the state, or whether it was restrictions on what coaches can say to their students about performance-enhancing dietary supplements, or age restrictions on supplements."
Josh Long is the legal and regulatory editor for Informa's Global Health & Nutrition Network.
From Nutrition Business Journal's 2017 Supplement Overview issue. Get the full issue in the NBJ store.
Subscribe and receive the latest updates on trends, data, events and more.
Join 57,000+ members of the natural products community.
You May Also Like
---