Supreme Court rejects pork industry's challenge to California animal-welfare law
Supreme Court rejects pork industry's challenge to California animal-welfare law
Voter-approved regulation requires minimum crate sizes for livestock such as breeding pigs, veal calves and egg-laying hens. Nine other states have passed similar laws.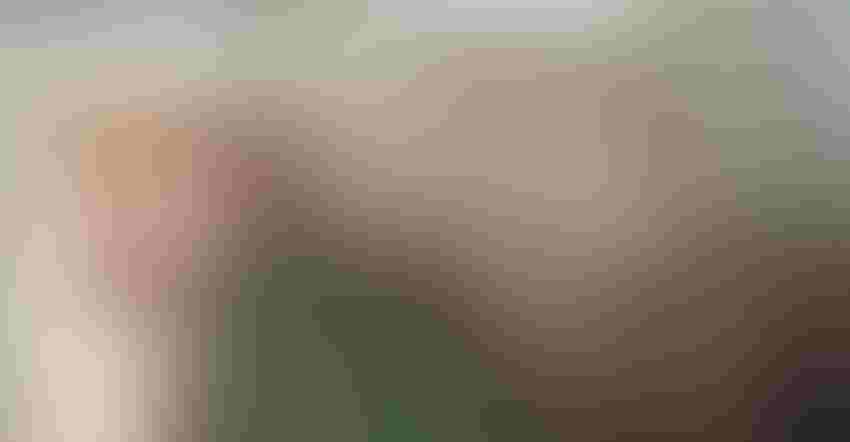 The U.S. Supreme Court rejected the pork industry's challenge to California Proposition 12 in a 5-4 ruling Thursday.
The ruling is a legal win for animal welfare advocates, who have long argued the meat industry does not allow for enough space for livestock like breeding pigs to roam. At least nine other states—Arizona, Colorado, Florida, Maine Massachusetts, Michigan, Ohio, Oregon and Rhode Island—have banned or restricted gestation crates for pigs.
The California law, which 62% of the state's voters supported in 2018, requires a minimum amount of movement space for livestock which is meant to be sold in the state. Under the state law, breeding pigs require 24 square feet of movement and minimum floor space; veal calves require 43 square feet; and egg-laying hens require 1 square foot.
Writing the opinion for the court, Justice Neil Gorsuch said pork producers "invited" the court to "fashion two new and more aggressive constitutional restrictions on the ability of states to regulate goods sold within their borders. We decline that invitation." The decision was divided along non-ideological lines and splintered the justices outside of their usual liberal and conservative lanes.  
The National Pork Producers Council (NPCC) argued the law threatens the livelihoods of farmers by forcing them to comply with a California law in order to sell pork in the heavily populated state. The industry claimed that the law would require farmers to "spend millions of dollars" to build new enclosures for pigs.
In the Court's decision, Justices Gorsuch, Clarence Thomas, Sonia Sotomayor, Elena Kagan and Amy Coney Barrett made up the majority. Chief Justice John Roberts provided the dissent, with Justices Ketanji Brown Jackson, Brett Kavanaugh and Samuel Alito joining.
"While the Constitution addresses many weighty issues, the type of pork chops California merchants may sell is not on that list," Gorsuch said.
In a dissenting opinion, Kavanaugh argued the law would have far-reaching impacts and cost farmers in pork-producing states like Iowa and Indiana billions of dollars.
"California's law thus may foreshadow a new era where States shutter their markets to goods produced in a way that offends their moral or policy preferences—and in doing so, effectively force other States to regulate in accordance with those idiosyncratic state demands," Kavanaugh said.
The Supreme Court retreating from its typical ideological split indicates the varied viewpoints of the Justices on the topics of animal welfare and state commerce. This unique divide was exemplified by the Biden administration supporting the challenge to Prop 12 last year. This drew criticism from Democrats like Sen. Cory Booker of New Jersey, who argued last June that the administration aligned with "corporate meatpackers and their cruel factory farm system."
In oral arguments last October—which ran over two hours—the justices probed lawyers representing the pork industry and California about the potential impact of the law on farmers and the ability for products made in one state to be sold in another.
California Solicitor General Michael Mongan, arguing before the Court on behalf of the state, said small farmers outside of the state could actually benefit from the law.
"Smaller pork producers can choose whether to get a substantial premium for producing this type of specialty product [crate-free pork] or continue producing for the 49 other states," Mongan said.
Animal welfare advocacy group the Humane Society celebrated the ruling. In an emailed statement to Food Dive, the group called Prop 12 "the nation's strongest animal welfare law."
"We won't stop fighting until the pork industry ends its cruel, reckless practice of confining mother pigs in cages so small they can't even turn around," the group's CEO Kitty Block said. "It's astonishing that pork industry leaders would waste so much time and money on fighting this commonsense step to prevent products of relentless, unbearable animal suffering from being sold in California."
In a statement, the NPPC argued the Court's decision will have devastating effects on small livestock producers.
"Allowing state overreach will increase prices for consumers and drive small farms out of business, leading to more consolidation," NPPC president Scott Hays said. "We are still evaluating the Court's full opinion to understand all the implications. NPPC will continue to fight for our nation's pork farmers and American families against misguided regulations."

A version of this piece originally appeared on Food Dive, an Informa sister website. Visit the site for information on manufacturing, packaging, ingredients and more.
Subscribe and receive the latest updates on trends, data, events and more.
Join 57,000+ members of the natural products community.
You May Also Like
---
Sep 20 - Sep 23, 2023
Natural Products Expo East is the East Coast's leading natural, organic and healthy products event.
Learn More