Trades unite in opposition to FDA's NDI guidance document
Trades unite in opposition to FDA's NDI guidance document
As proposed by FDA, the New Dietary Ingredient guidance document could upend the ingredients and supplements world more profoundly than anything this side of 1994's DSHEA.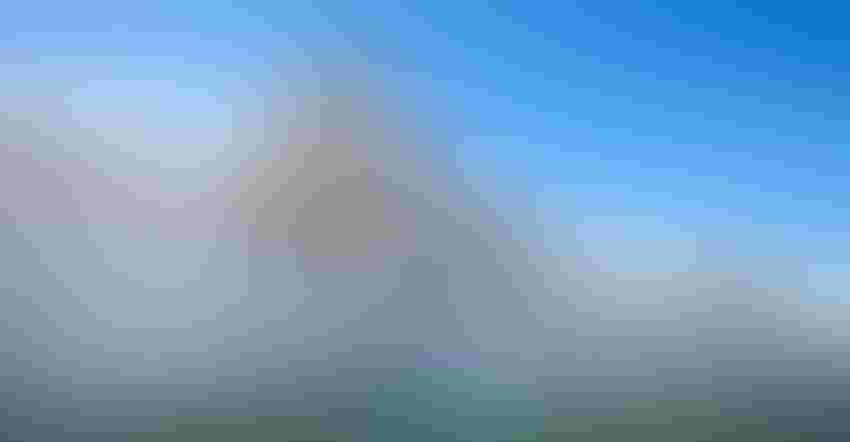 If it's true that "United we stand, divided we fall," then there is hope that FDA will heed the calls from the major ingredient and supplement trade groups, which stand united with major concerns in the agency's New Dietary Ingredient (NDI) guidance document, public comment period of which ended Monday with a flurry of detailed critiques and suggestions.
The NDIs are the final piece of the 1994 Dietary Supplement Health and Education Act (DSHEA) to remain unfulfilled. DSHEA mandated that FDA come up with a guidance document in order to ensure safety of ingredient and supplement finished products.
Twenty-two years later and it's still a work in progress. Industry groups are unanimous in their opinion that FDA, as ever, overstepped its authority and is seeking to conjure new pre-market approvals when that was not the intent of Congress in writing the 1994 law.
"This is an issue which goes to the very heart of the framework for dietary supplement regulation established by DSHEA," wrote the United Natural Products Alliance (UNPA) in its comments to FDA. Some of FDA's views "will act as deterrents to increased compliance because of the vastly increased costs triggered by an inappropriate and unfounded expansion in the scope of products subject to NDIN requirements."
The American Botanical Council (ABC)—not technically a trade organization but rather a nonprofit research and education org—concurred that the draft guidance "exceeds the original intent of Congress."
And the Council for Responsible Nutrition (CRN) said it "remains concerned that a narrow interpretation … will result in unnecessary NDI notifications for products with a long history of use."
Everyone agrees that FDA's outlook would place an inordinate burden on ingredient suppliers and supplements manufacturers and marketers, all without meaningfully increasing safety for consumers.
Specific complaints
Broadly stated, FDA says NDIs are all about safety. But the trades are concerned that FDA is inventing new regulations out of whole cloth based on narrow readings of the regulations, such that in the end NDIs will not be about safety as much as they will be about giving FDA greater authority to regulate what's allowed on the market.
Five specific areas are unanimously opposed.
Ingredients vs. supplements
The name of the NDI guidance contains the word "ingredients," yet FDA is proposing that supplements makers, not ingredient suppliers, must also produce high-dollar NDI notifications.
UNPA provided FDA with a letter dated Dec. 22, 2011 from two of DSHEA's co-authors, Sen. Orrin Hatch (R-UT) and Sen. Tom Harkin (D-IA), reiterating that the intent of DSHEA was on ingredients, not also on finished products that contain those ingredients.
CRN commented that FDA's narrow interpretation of the Food Drug and Cosmetics Act's definition of "dietary ingredient" is "inconsistent with a plain reading of DSHEA" and goes beyond Congress's intent in enacting the statute.
Synthetic, or "nature identical" ingredients
FDA states that this class of botanicals cannot be used in supplements, period. The agency's reasoning is that the definition of "botanical" is something that grows from the ground, and synthetic analogues—even when molecularly identical to the homegrown plant—are not pulled from the ground and thus do not fit the definition of a dietary ingredient, subsection botanical.
This is more than a little ironic because FDA has ruled that natural and synthetic vitamins are not only equal but a company cannot make any distinction suggesting natural is superior to synthetic. 
"In defining Dietary Ingredients, Congress did not distinguish between natural and synthetic versions," notes UNPA. The group agrees that synthetic copies of botanicals, which today number more than 250 ingredients worldwide, would likely trigger an NDI notification, but disagrees that they should be taken off the market entirely.
ABC commented that DSHEA does not explicitly prohibit a synthetic or semi-synthetic compound as a dietary ingredient nor has FDA set forth data to support a safety concern for the use of a synthetic or semi-synthetic copy of an herbal or botanical constituent.
"ABC continues to emphasize that the safety of an ingredient is the primary consideration and if a synthetic or semi-synthetic compound is chemically identical to the natural compound and has the same level of safety as the natural compound, then ABC supports the availability of the synthetic or semi-synthetic version as a legitimate dietary ingredient."
CRN went to deeper pains than any other trade group to instruct FDA on the history of the legislative record around acceptance of a broad range of dietary ingredients and synthetically produced bioequivalent ingredients, such as CoQ10.
"Congress did not include limitations on synthetic ingredients, or any requirement for historical use of a substance to supplement the diet under Section 201(ff)(1)(E), and FDA therefore should not exceed its authority by imposing its own limitations through guidance."
Seeking to hoist FDA by its own petard, CRN noted that when FDA moved to ban ephedra from the market in 2004, one of FDA's comments was to the idea that natural ephedra alkaloids were safer than those produced synthetically. FDA at the time said, "We are not persuaded by any of the available evidence that ephedrine from botanical sources is materially different from ephedrine from pharmaceuticals with respect to chemistry, potency, or physiological and pharmacological effect. Chemically, any isomer with the same conformation from one source, including botanical sources, is identical to the same isomer from another source. We do not agree, therefore, that current evidence establishes that ephedrine alkalodids from botanical sources, including from botanical extracts, are different from, or are any safer than, pharmaceutical ephedrine alkaloids."
CRN concluded their case against FDA's position on synthetic botanicals:
"There are no legal or scientific grounds upon which the agency could legitimately make such a distinction. However, the agency attempts to create a distinction in the revised draft guidance by permitting some dietary ingredients (e.g., vitamins, minerals, and amino acids) to be synthetic while prohibiting others (botanical constituents), even though these ingredients all have the same purpose—to supplement the diet. This approach contradicts Congress's intent apparent in the plain language of the law."
Combination supplements
FDA's interpretation of NDIs is that if a supplement maker sources two ingredients that both have received an NDI authorization, the supplement maker has to also file an NDI on the combination.
"ABC is not aware of any actual case in which the addition of two or more safe ingredients—i.e., ingredients that are considered duly appropriate NDIs, which have undergone the proper notification process with FDA and for which FDA had no objection—have resulted in a dietary supplement product that was subsequently determined to be unsafe for human use.
"While ABC suspects that FDA may be concerned about the combination of NDIs on a purely theoretical basis, ABC believes that FDA should provide specific examples of cases where the combination of duly notified NDIs have resulted in a problematic situation from a human safety perspective. Otherwise, lacking such specific example, ABC finds no rational basis for this proposal by FDA and strongly encourages FDA to remove this provision from the final NDI guidance."
As CRN noted, "FDA has never sought to regulate combinations of conventional food ingredients, and there is no greater reason to do so in the case of dietary ingredients."
UNPA connected the dots here, saying that FDA seems to be focusing on "technical parameters" rather than confirmation of product safety.
"UNPA is deeply troubled," commented the group, "that the agency is attempting to extend the range and scope of NDI notification to all dietary supplements and combinations of NDINs, which will create tens of thousands of new dietary supplements and ingredients a year, for which FDA has not articulated a safety concern that needs to be addressed."
"Our discussions with lead sponsors of DSHEA indicate it was not their intent to require notifications of the magnitude FDA suggests in the draft guidance," wrote UNPA.
Approved list of safe ingredients
The federal agency is looking for ironclad proof—from the bygone pre-digital era—that ingredients existed on the market. This is important because any ingredient on the market before DSHEA's passage is considered de facto safe.
FDA has already stated that the 1992 Herbs of Commerce reference book does not count. UNPA is also concerned that any list created would be a de facto "positive list" of approved ingredients that could have a number of unintended consequences including legal battles.
ABC, for its part, suggested that this issue is so sticky that FDA take this issue offline and develop an authoritative list of grandfathered ingredients under a separate notice and comment period.
Any manufacturing changes and chemical alterations trigger an NDI
ABC expressed its concerns that FDA's language in the 2016 draft guidance suggests that almost any change in the manufacturing process or solvent used to make an extract might require an NDI notification due to possible chemical alteration of the ingredient.
ABC noted, "The 2016 draft guidance—as with the 2011 draft guidance—continues to hold a narrow view on the types of solvents that do not trigger an NDI notification requirement (i.e., tincture/aqueous ethanol or water)."
For example, ABC noted that switching from hexane to supercritical carbon dioxide would not only be beneficial with regard to ingredient safety with respect to residual solvent issues, but will likely not change the chemical profile dramatically.
FDA's stance is that supercritical CO2 needs an NDI, period.
ABC provided examples where such chemical alteration may justifiably warrant a NDI notification and where it can be relatively insignificant and should not require a notification.
"For botanical ingredients," commented ABC, "that have a long and extensive use as dietary supplements over a large range of extracts—e.g., chamomile (Matricaria recutita), where traditional use includes hot water extracts, alcoholic tinctures, and essential oil, plus extracts that were made with solvents of intermediate polarity, such as a well-characterized aqueous methanol extract—should be accepted as dietary ingredients without having to submit additional safety data. For herbal ingredients wherein relatively minor changes have been made in the composition compared to the composition of the herb and its traditional preparations in the established use, additional safety data may be required in an NDI notification—but the manufacturer or marketer submitting such data should be able to rely mainly on the available safety record based on the established use, as noted in the 2016 draft guidance (page 60, example 10). When major changes to the composition are made, or an entirely new botanical ingredient is intended to be marketed, the submission of data from safety tests is appropriate."
Helpful suggestions
ABC suggested that FDA focus instead on the real issue with supplement safety, which is ingredient adulteration and Good Manufacturing Practices (GMP) violations. ABC has partnered with the American Herbal Pharmacopoeia and the University of Mississippi's National Center for Natural Products Research to initiate a large-scale program to educate members of the herbal and dietary supplement industry about ingredient and product adulteration.
The American Herbal Products Association (AHPA) went out of the box by suggesting ideas that FDA could implement that would vouchsafe safety while not unduly burdening companies.
"Our most innovative suggestions," wrote AHPA, "may be: (1) any subsequent draft or final NDI guidance should actually encourage ingredient companies that submit NDI notifications to provide very broad descriptions of the many dietary supplements that may contain the NDI; and (2) FDA should create a list of FDA-recognized ODIs that does not require the kind of absolute proof that FDA has described, but should instead list all ingredient that were likely marketed in 1994, as shown by the trade association-submitted lists and AHPA's Herbs of Commerce, as well as ingredients derived from these ODIs through traditional food preparation processes.
"If FDA accepts the first of these recommendations, this will move away from any expectation that many thousands of NDI notifications will need to be submitted; and if they accept the second, there will be better certainty of the identify of ingredients that are not, in fact, subject to notification requirements. Both such outcomes would allow industry and FDA to focus attention on truly novel ingredients and would align the guidance with the Congressional intent that led to the enactment of DSHEA in 1994.
"AHPA believes it is time to turn the page on the decades of discord and misunderstanding between FDA and the dietary supplements industry. FDA could go a long way toward making this needed progress by exhibiting some openness to the creative suggestions AHPA has proposed, each of which would still support the shared demand that all supplements in the market are reasonably expected to be safe."
It's anybody's guess when FDA will finalize its NDI guidance document. Stay tuned.
Subscribe and receive the latest updates on trends, data, events and more.
Join 57,000+ members of the natural products community.
You May Also Like
---