10 preconceptions about selling online—and why they're wrong
10 preconceptions about selling online—and why they're wrong
With shopping habits shifting due to the COVID-19 pandemic, it's imperative for natural products brands to separate fact from fiction and get online.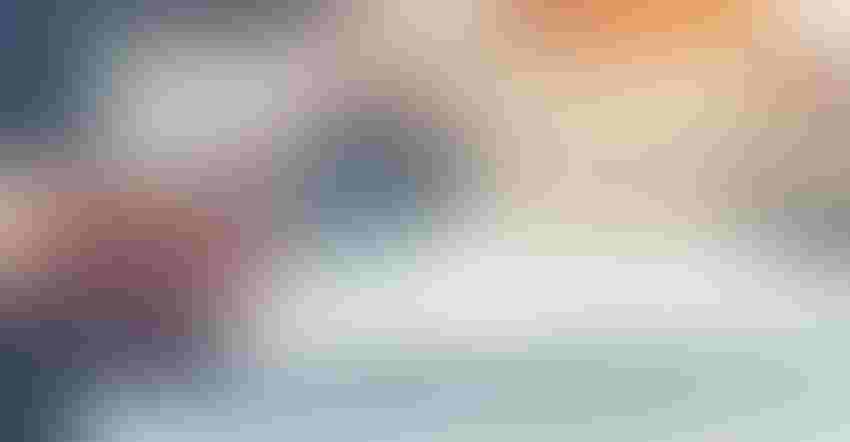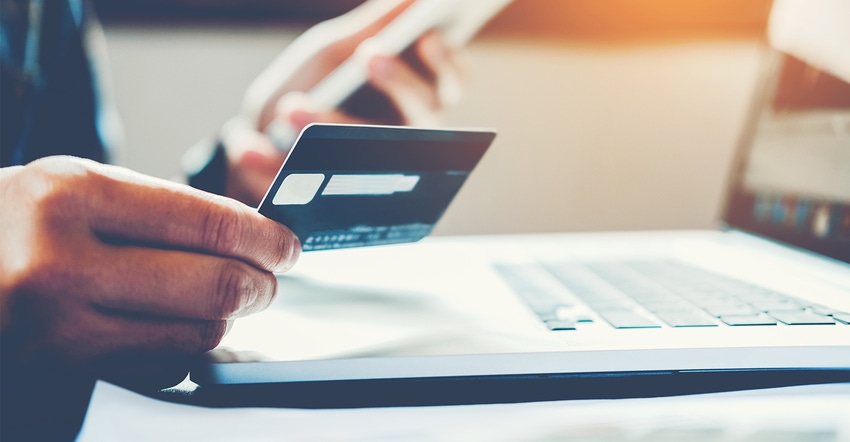 Natural products entrepreneurs who've found some success at retail come up with all sorts of reasons why they don't want to sell online. These are often based on their preconceptions about how much e-commerce will cost them to launch, what resources they'll need to maintain it and how much business they can expect to generate. However, many of these preconceptions are misinformed—or just plain wrong—meaning brands are unnecessarily closing themselves off from excellent opportunities.
While it has always been wise for natural products companies to have an omnichannel strategy, the COVID-19 pandemic has made it imperative. Consumers are buying foods and beverages online like never before, and experts predict that plenty will stick with e-commerce long-term. Therefore, it's high time to dissect those hang-ups and separate fact from fiction so that brands can start selling online with confidence.
Here are 10 common preconceptions natural products businesses have about e-commerce and why they're not necessarily rooted in truth.
1. "You need to be a tech wizard to do e-commerce—and I'm not one."  
"It is true you need to invest in some expertise to build a website with a functioning store and integrate it with a platform that works well with e-commerce, such as Shopify," says Betsy McGinn, founder of online strategy consultancy McGinn eComm. "But in terms of needing ongoing expertise to managing the business, no. These platforms are designed to let you manage the business yourself internally."
2. "It'll cost too much."
Building and operating an e-commerce platform will cost money, no question. But entrepreneurs shouldn't think of it as a cost, says McGinn; they should view it as investment-spending in the future of their business.
"The resources you may need, such as third-party fulfillment, website development and marketing help, run the gamut from sole proprietors who are very affordable for natural brands to agencies that are extremely effective for larger brands and everything in between," she explains. "So, yes, it's an investment, but it doesn't have to break a company. Everyone can find the right fit for their budget."
3. "We want to take care of our retailers, which means not selling online."
"Guess what? If you're not selling your product online, it's very likely that someone else is," McGinn cautions. "Anyone could be buying your product—legitimately—and turning around and selling it on Amazon, which means you're giving away your brand power to someone you may not even be able to identify as a living person. It is just not realistic to forgo e-commerce in the current environment."
4. "It's hard to be profitable online."
"This couldn't be further from the truth," McGinn says. "But what is true is you need to do business entirely differentially." For example, you may offer different pack sizes and prices online, and you must build other costs into your profitability models. Brands run into trouble, she adds, when they think they can sell a single unit on Amazon for $4.99 because they do so at retail, but they haven't accounted for the costs of shipping or Amazon fees.
"If you approach it just like brick-and-mortar—if your strategy is just an online version of your brick-and-mortar strategy—it's almost impossible to be profitable," McGinn says. "But you can be profitable if you build your profitability model in a different way. E-commerce has different costs than brick-and-mortar, but in some cases, they are less than retail slotting fees or discounted products."
5. "E-commerce is such a small part of our business."
This may be true, as it is for a lot of natural products companies—or was true before the pandemic sent droves of former brick-and-mortar shoppers online. The market has changed, says McGinn, and brands that don't change their strategy along with it will be in trouble. 
"About 30% of the increase in [online grocery shopping] is from new users, and once they experience the convenience, selection and benefits of two-day shipping or click-and-collect, there is not a lot of incentive to go back in the other direction," she says. "Many of these consumers are here to stay. So if you don't invest in your e-commerce strategy, e-commerce will remain a small part of your business." Coupled with a decline in retail sales, that is not something most natural products brands, especially startups, can afford.
6. "Our products aren't right for e-commerce."
Even if your goods are bulky, frozen or refrigerated, McGinn insists that you can still find success selling online. She points to Maine lobster and cauliflower pizza crusts as examples of fresh or frozen items that have been majorly successful in e-commerce. "Really, there isn't a product that can't be sold online these days," she says.
7. "With no SPINS- or IRI-like date available, I'd have no way of knowing the size of our category or how our competition is doing."
"I've always thought the lack-of-data concern is traditional-company thinking," McGinn says. "Remember, no category in e-commerce is mature, so category size is irrelevant, as is the size of the competition." She notes that countless small brands have found big-time success in e-commerce while some of the big national food and beverage brands haven't historically done much business online.
In fact, McGinn believes the lack of visibility into other companies' sales numbers can actually work in small natural producers' favor. "Other brands don't have access to your sales either, which is a beautiful thing," she says. "It allows natural brands to break through because competitors can't see how great they are doing and therefore can't squash them in process."
8. "Most of our online sales will come from our own website."
Many entrepreneurs assume that if and when they build an e-commerce site, it will generate the majority of their online sales. But it rarely works that way for food and beverage companies. According to McGinn, the conversion rate for brands' e-commerce sites is typically about 3.5%, so you'd have to drive an insane amount of volume to your site to land enough sales to be profitable. Not realistic.  
"Because we sell consumables—food, beverages, personal care, baby products, household products—people want to buy these items all in one place," McGinn says. "They want to build a shopping cart, and they don't have the same ability to do that at your direct-to-consumer site as they do on Amazon, Thrive Market or others. That's why those websites will be your volume drivers while your e-commerce site is a place to connect with and gather information about consumers to use more broadly within Amazon and your overall digital strategy."
9. "Amazon is very difficult to work with."
"There is some truth to this—I've heard all sorts of Amazon horror stories," McGinn says. "But the reality is the platform is highly automatic, so relationships won't get you far like they do in brick-and-mortar. Entrepreneurs run into glitches with their Amazon account, want to pick up the phone and talk to someone about it, and find it's not that easy. But on the flipside, this has leveled the playing field. Because it's all automated, nobody can get edge on you by knowing someone internally who can make a difference in their business."
10. "If we're on Amazon, it will ruin our pricing strategy in the market."
Most natural products brands don't sell to Amazon—they use its third-party platform. "You set your own pricing, decide how much inventory to have and determine everything about how you'll sell your brand, which means it's incumbent upon you to have a pricing strategy that works for all your channels," McGinn says.
"My parting words are it's time to get going," she adds. "Now is a great time to reimagine your business for how to be successful in brick-and-mortar and flourish in e-commerce. It is common sense to be diversified and well positioned in each channel."
Subscribe and receive the latest updates on trends, data, events and more.
Join 57,000+ members of the natural products community.
You May Also Like
---