3 ways to build a store experience that keeps customers coming back
3 ways to build a store experience that keeps customers coming back
Always having a customer-centric approach in mind can help elevate retailers to top-tier status.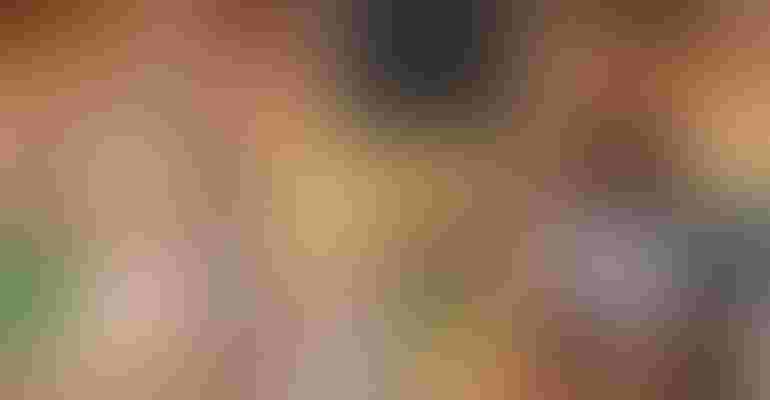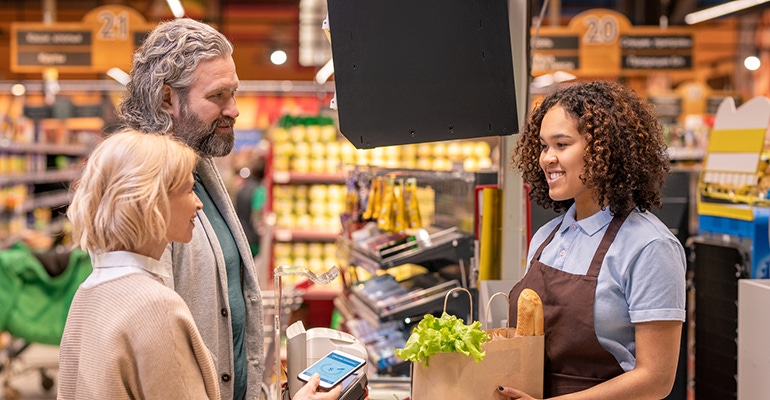 Every successful retailer has its own personality that attracts a loyal customer base. Those customers often become unofficial brand advocates who are eager to tell everyone why they don't shop anywhere else. They are the stores that customers miss when they move to a new city and always stop at when they come home for a visit. It's the kind of relationship every retailer wants build with their shoppers, but it's not a relationship every retailer achieves.
Recently, USA Today released a list of the 10 Best Supermarkets in the U.S. as chosen by a panel of experts and the public. As I browsed the list, I noticed many of the stores had one quality in common: passionate customers. Chances are you've met (or are) someone who enthusiastically shares why they love The Fresh Market, Sprouts Farmers Market, Publix or Trader Joe's.
When I talk with independent and regional grocers who want to replicate that type of long-term success and reputation, I stress the importance of having a customer-centric approach to your business—whether you're just opening your doors or already have several locations.
1. Meet and anticipate shoppers' needs.
One reason many of these supermarkets earn a reputation as the best is because they have a proven track record of anticipating their customers' needs. Many businesses on the list were quick to identify the growing need for natural, wellness, and specialty products at a time when it was still a small segment of the industry. These retailers recognized that these customers were early adopters who sought out better-for-you products and were not being served by big box stores. They also signaled a rising interest in specialty products that would appeal to a wider audience—if only they knew what was out there.
Obviously, these retailers didn't invent the concept of nutritious diets and lifestyles, but they met the rising demand and showed potential shoppers that alternatives to the standard offerings were out there. Data can assist in that process and help you stay in touch with those needs and even put that customer feedback into context of the market. Look at categories within your store and across various channels, or dig deeper into product attributes to see the traits that are driving trends: Is plant-based growing across your store or just in select departments? Are popular diets like keto and gluten-free popular with your shoppers or are you spotting different trends? Data can reinforce what you hear from shoppers or shine a light on trends and products you aren't yet aware of. The best retailers continue to keep an attentive mindset by understanding that customer needs evolve and their stores need to evolve alongside them based on feedback and data alike.
2. Create a strong workplace culture.
Shoppers want a great experience when they walk down the aisles, whether they're looking for a product, browsing the shelves or asking for help. A retailer's reputation isn't just about inventory; it's about what happens from the moment a customer walks through the doors to the moment they walk out.
It's probably no coincidence that many of the most beloved retailers regularly find themselves on the list of best places to work. Wegman's, for example, is a perennial favorite on various top places to work rankings. A strong workplace culture can come from a variety of factors—from pay to perks to culture—and it will influence the attitude of your employees. As if that weren't a good enough reason to make a memorable in-store experience, it's also worth remembering that happy teams have better attitudes when speaking with customers. If a shopper is looking for a product or just wants guidance on a new product, they rely on your employees to provide a positive experience.
3. Think like a customer.
Perhaps the most important way to have a consumer-centric business is the most obvious one: think like a customer. When you're making decisions about meeting customer needs and what the in-store looks like, don't get lost in abstract ideas. Think about what customers want when they're walking the aisles.
A retailer like Stew Leonard's began as a dairy but expanded into new departments—and yet it still has a distinct identity from other retailers. Their team takes pride in only stocking a limited, hand-selected inventory, not crowding its shelves like the biggest big box outlets do. Stores that take this more selective approach are telling their customers that they know what items matter to them and aren't bothering to bring in any products for the sake of keeping up with the competition. It's a public commitment to stay true to their customers' needs.
In-store discovery also plays a role in the customer experience. When the health and specialty market was just beginning, customers hadn't heard of many items we consider pantry staples today. Merchandising that enabled in-store discovery helped customers learn about the variety of better-for-you products available even if they hadn't heard of them 10 minutes before. That kind of discovery is important for all stores.
Region retailers, like Market Basket, might have several or dozens of stores, but that means there are many products unique to other geographic areas that their shoppers haven't heard of or dietary trends that are slowly moving across markets. As you walk through your store, think about how you can get these new-to-your-customer items front and center and what it would take for you to try a novel product and not just stick to a shopping list.
Becoming—and remaining—a top retailer is an ongoing process that requires you to think of your shoppers' needs first. When you have a customer-centric mentality, you'll discover how everything else falls into place.
Dawn Valandingham is the senior vice president of retail at SPINS.
Have some big ideas or thoughts to share related to the natural products industry? We'd love to hear and publish your opinions in the newhope.com IdeaXchange. Check out our submission guidelines.
Subscribe and receive the latest updates on trends, data, events and more.
Join 57,000+ members of the natural products community.
You May Also Like
---
Sep 20 - Sep 23, 2023
Natural Products Expo East is the East Coast's leading natural, organic and healthy products event.
Learn More