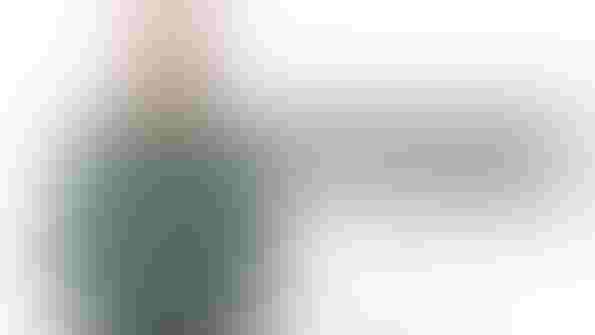 It seems like a given that natural retailers should adopt sustainable practices whenever possible. "I think that most natural food store owners, employees and shoppers believe in organic foods not just because they're safer and better to eat, but because they are better for the environment," says Joe Nolan, owner of Good Harvest Market in Pewaukee, Wis. "I think that belief in sustainability carries over to store design. And I think stores have an opportunity to be a shining example to customers and employees as to what we can all do for sustainability, and hopefully they can take those ideas into their own homes."
It seems like a given that natural retailers should adopt sustainable practices whenever possible. "I think that most natural food store owners, employees and shoppers believe in organic foods not just because they're safer and better to eat, but because they are better for the environment," says Joe Nolan, owner of Good Harvest Market in Pewaukee, Wis. "I think that belief in sustainability carries over to store design. And I think stores have an opportunity to be a shining example to customers and employees as to what we can all do for sustainability, and hopefully they can take those ideas into their own homes."
Approach zero waste
With more municipalities implementing composting programs, it's easier than ever for retailers to expand waste diversion beyond recycling. But what about stores that don't have access to community composting? It takes a little more legwork, but storewide composting options still might be possible, says Nate Schlachter, executive director of the Sustainable Food Trade Association. First, make sure you have municipal approval (and, if you lease, the landlord signs off) to temporarily store organic waste on-site. Then find one or more local farms interested in picking up the waste several times a week and reusing it. "It takes a bit of work to set up these relationships," Schlachter says. "But it shouldn't be understated that relationships between local farmers and stores can result in incredible marketing opportunities."
Some retailers are working to take their composting operations to the next level. For example, Schlachter points to PCC Natural Markets in Seattle, which worked with a third party to launch a pilot project in which food waste from its deli is processed in an on-site biodigester that turns the refuse into fertilizer. PCC then sells the final product to consumers. This partnership is "helping prove out a model that could work in hospitals, schools and other operations," Schlachter says.
Whether or not you undertake composting at your store, there are other ways to cut down on waste, including reducing the amount you produce. For Good Harvest Market, that included implementing a reusable-bag reward system tied to donations to local charities and switching to compostable plasticware and food containers (a 15 percent to 20 percent cost increase, but the price of sustainable supplies keeps going down, Nolan says). The store also set up a recycling center for packing peanuts, ink cartridges, computer equipment, light bulbs and other materials. Additionally, Good Harvest sells eggs in bulk, with customers collecting their own eggs in reused cartons, and returns produce boxes to local vendors for reuse. Next up for the retailer: an expanded bulk selection. "It's less expensive and better for the environment," Nolan says. It also doesn't hurt that bulk foods are increasingly popular store features.
Reclaim materials
At Ellwood Thompson's Local Market in Richmond, Va., it was a no-brainer to maximize the use of reclaimed materials during the store's three expansions over the past 10 years. "It fits our look here: We're an older store, a weathered building," says Tommy Langford, operations and purchasing director. "We have a very diverse set of customers, and I think it appeals to a diverse set of people. Plus, the cost of the reclaimed materials often came out the same as or even less than other materials."
The store started by using reclaimed wood for in-store signage. Then it built indoor community tables out of materials gleaned from shuttered warehouses. After that, the operation got more creative, fashioning outdoor patio tables out of old street and traffic signs and decorating new granite countertops for the juice bar and customer service area with bits of recycled glass bottles. The aesthetic makes a nice statement. The project also encouraged employees to get in on the action by saving their glass bottles for use in the countertop design.
Langford recommends taking these types of architectural tweaks slowly. "This project has taken us years," he says. "We only did it during remodels, and then it was one section at a time." You need to make sure the local health department signs off on how you want to use reclaimed materials, he adds, plus you need to make sure you're obtaining reused materials from reputable sources. "Just because it's reclaimed wood, doesn't mean it's good wood," Langford says.
Upgrade electrical
Switching lighting, air conditioning and refrigeration to newer, more energy-efficient systems are some of the most complicated, expensive sustainability efforts to undertake. However, thanks to cheaper technology, "the payback periods have become very short," says Mark Fergusson, chief organic officer at Down to Earth Organic and Natural, an all-vegetarian five-store chain in Hawaii. "Many of the payback periods for this work are less than three years, sometimes less than one year." (Down to Earth had extra incentive to cut back its electrical usage: Electricity on the islands often costs double what it does on the mainland.)
So far, Down to Earth has converted most of the   fluorescent bulbs in two stores to LEDs, which has cut energy use from lighting by 45 percent, saving more than 100,000 kilowatt hours of electricity per year. The company also upgraded many of its refrigerated cases to parallel rack systems with computerized climate controls, as opposed to separate condensing units for each case. The systems help moderate the cases' energy usage, saving $2,000 a month, and provide all the hot water necessary for the stores' operations. Down to Earth also has been converting dairy cases to closed-door displays. Yes, Fergusson concedes that dairy sales have since gone down and they have to use more air
conditioning because the refrigeration cases no longer cool the stores. "But it's just better for the environment," he says. It doesn't hurt that the work has saved Down to Earth $63,000 in energy costs a year.
Fergusson has one warning: "It's key to make sure you are using technicians who have done this sort of work before." These state-of-the-art, computerized electrical operations are wholly different from old-fashioned lighting and HVAC systems. So check contractors' references thoroughly, he suggests, and choose someone who will fine-tune the systems after a few months of operation. After all, it takes a lot of work to ensure these systems work as efficiently as possible.
Curtail employee travel
The most sustainable company endeavors aren't necessarily the most obvious. "Far and away, the largest impact area related to greenhouse gas emissions is employees traveling to work," Schlachter says. "I think that surprises a lot of people. If you're looking for a big win, instead of installing solar panels, you might want to pursue an employee engagement strategy that incorporates public transportation plans for your staff."
Of course, many retailers can't afford electric cars or even bus passes for every employee. But there are other, more creative ways to encourage alternative transportation. For example, Schlachter suggests retailers stage a monthly contest to see which employee can reduce the most single-occupancy vehicle miles from his or her commute by carpooling, bicycling or taking public transportation. "It's a way for staff to take ownership of the solution," Schlachter says. And when it comes to sustainability, employee ownership can go a long way.
Subscribe and receive the latest updates on trends, data, events and more.
Join 57,000+ members of the natural products community.
You May Also Like
---
Sep 20 - Sep 23, 2023
Natural Products Expo East is the East Coast's leading natural, organic and healthy products event.
Learn More