6 tips to put your natural snack in Amazon shopping carts
6 tips to put your natural snack in Amazon shopping carts
As more consumers demand organic, convenient food options, your biggest challenge as a natural food brand is standing out and winning on Amazon.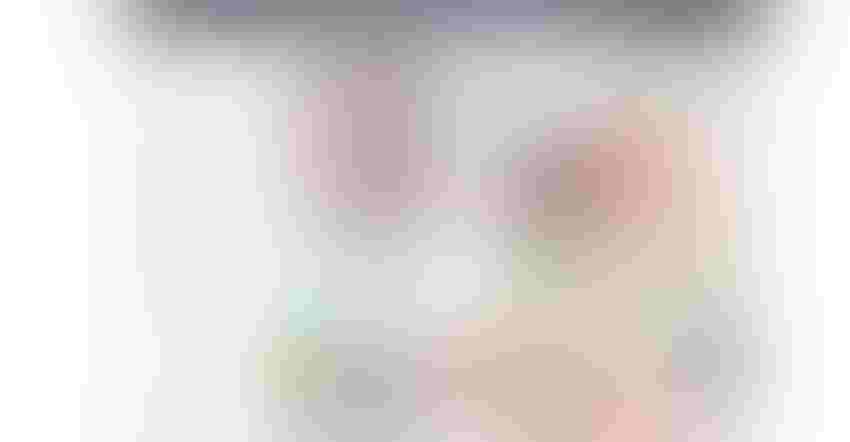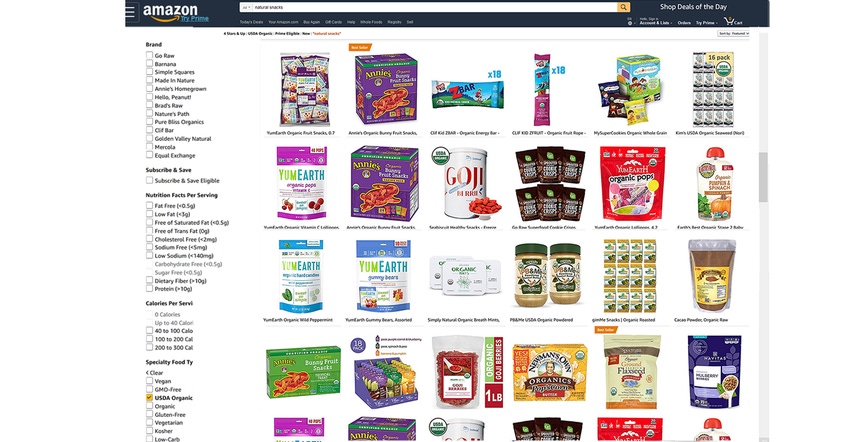 Organic food, which began as just a novelty years ago, is now mainstream—available in every channel from local grocery stores to supermarkets and from corner stores to e-commerce.
As a natural snack brand, your biggest challenge is determining how you can stand out and win over competition, especially on Amazon.
Whether you are new to Amazon or just not seeing the sales you'd like, these fundamental tips and tricks can help you pinpoint areas of focus, develop a plan-of-attack, and win on Amazon.
Focus on your price per ounce
Amazon's unique value proposition is all about customer obsession. Its vision is to be the world's most consumer-centric company, allowing customers to find anything and everything they want to buy online. Amazon's business model is built around helping busy people find the best deal. This is especially true in the food industry, where buyers are comparing cost-per-ounce over similar products during the decision process. A competitive price-per-ounce will not only help you win the sale, but it is also a massive contributor for Amazon search ranking.
Improve your listing content
Most consumers will walk (or click) away when the process of purchasing your product is too difficult. Make it easy on consumers by including your nutritional facts and badge images (non-GMO, gluten free, fair trade, etc.) front and center on your image carousel. Include infographics that emphasize your unique selling proposition and show how the delivered product will look. Lifestyle images such as a picture of your product on a kitchen shelf with other products or a person enjoying your snack with her child will help buyers relate to your brand. Consumers can't touch, feel, taste or smell your product on Amazon, so pictures need to take the place of those sensory experiences.
Become Prime eligible
Prime membership has reached more than 100 million subscribers in the U.S.  If your snacks aren't already eligible for Prime, it is strongly recommended that you make your products Prime eligible by using Amazon's FBA fulfillment program. Prime is the country's largest "members-only" club that comes with some serious perks. Prime members with the best price will win more sales by being featured in the Amazon product detail Buy Box.
Engage with your reviews and reviewers
To increase your chances of selling on Amazon, your goal should be to have at least 50 reviews with a 4-star rating or above. However, with consumer food products, personal preference can play a large part in buyers leaving reviews that are subjective—not liking the flavor, texture or the way it tastes. If you struggle with your review rating, take the following steps:
Engage with reviewers by commenting and reacting to both positive and negative reviews. Staying engaged shows your customers that you are a premium brand that takes customer satisfaction seriously.

Actively work to get negative reviews that violate Amazon's terms of service removed from your page.

Reorder your reviews to feature stronger reviews at the top.
Manage your inventory—no exceptions
If you aren't laser-focused on inventory management, then you could be leaving serious money on the table. Price and sales velocity are the biggest drivers for search rank. If your inventory is low, or runs out completely, your search ranking will fall. Every time this happens, you are essentially being forced to start over. What's more, if a buyer doesn't purchase from you, then they are likely to purchase from your competition, or from one of your resellers that may be selling sub-par product. This leads into the last tip …
Control your resellers
If you don't have strong rules and regulations with your distributors, you could run into an all-too-common reseller management issue on Amazon. This means, anyone who buys your product in retail could sell it for cheaper on Amazon by creating duplicates of your products with a different UPC. This problem runs rampant across the food industry, but it's also very concerning—not only for your natural snack sales, but for quality and brand control.
To combat this issue, create tighter controls with your distributors, and take action on Amazon by merging reseller ASINs (Amazon Standard Identification Number) into your product ASIN to remove resellers from Amazon's search results and your product variations. This gives you a higher probability of winning the sale.
As a natural snack product, Amazon may feel like an arduous, ascending climb with barriers in the way of your success. If you can focus your efforts on tackling the fundamentals first, your listing and ranking will increase and put you in a better position to invest more effort and budget in keyword bids, advertising, promotions and product merchandising.
It can be challenging for brands to master the ins and outs of Amazon, unveil a unique selling proposition and deliver creative assets that sell. For all these items, and more, finding a dynamic Amazon agency that understands your industry and is committed to your growth will be your biggest driver for success.
Kevin Weiss is the vice president of growth and strategy at Amplio Digital, an award-winning Amazon marketing agency based out of Boulder, Colorado, that is committed to helping good companies grow to improve our communities. 
Subscribe and receive the latest updates on trends, data, events and more.
Join 57,000+ members of the natural products community.
You May Also Like
---