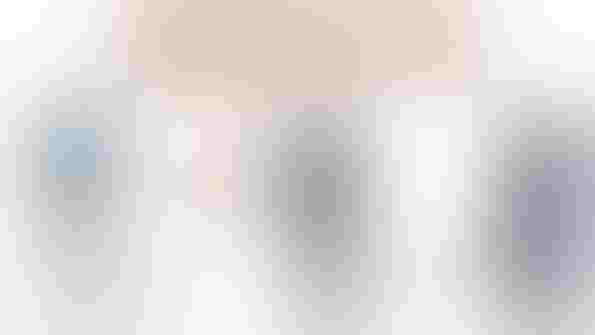 No retailer likes to think about employees ripping them off, vendors pulling fast ones or shoplifters making off with pockets full of supplements. But we all know these things happen. You want your store to be open, friendly and inviting, but you also have to be smart and protect yourself from theft. Here are nine expert tips to keep your store safe.
Our experts weigh in
Retailer
Interact with shoppers. Shoplifters hate attention, so the best way to prevent theft is to provide awesome customer service. Employees shouldn't be like used car salesmen who latch on, but approaching and engaging with would-be thieves lets them know staff is there and alert to any weird behavior. This cuts off the problem before it starts without accusing anyone of anything.
Train staff to spot thieves. You don't want staff chasing down shoplifters, but give them the tools to try to prevent theft. Have someone, maybe your HR manager, take the lead on store security policies and make sure new hires know common shoplifter signals and what to do if they notice them. For additional training, most police departments will send in an officer for free to discuss bad checks, and local banks can talk with managers about credit card fraud.
Audit staff checkouts. Use POS data to monitor voids, returns, re-rings and discounts and pick out red-flag transactions. With cameras on the registers, you can easily watch footage from when fishy employee activity occurs to confirm or disprove your suspicions. But even without cameras, reports give you a good idea of what's happening. And if suspect employees think you have proof, hopefully they'll come clean.
 –Louis Senecal, loss prevention manager at Guido's Fresh Marketplace in Pittsfield and Great Barrington, Mass.
Loss Prevention Expert
Have only one door.It's best to have just one entrance/exit so you can keep an eye on comings and goings. If you have patio seating, arrange it so shoppers must access it through the main door. Stores that do have additional exits can block them during busy times when they can't be monitored or convert them to fire exits that can be locked and unlocked as needed. 
Hang mirrors. Mirrors do a great job of deterring theft and are very cheap to install. They let you view several areas of your store from multiple vantage points. Better yet, mirrors confuse shoplifters because it's tough to identify from where employees are watching. If you see someone shiftily glancing up at the ceiling, that's a tip-off that he's trying to figure out from where he can successfully lift products.
Don't splurge on fancy cameras. Install a few visible cameras in key areas such as the entrance and registers, but don't spend a ton of money on fancy equipment from security companies. You can buy home security systems with three or four cameras, cables and monitors at most electronics and department stores for less than $1,000. Now with digital systems, there isn't the issue of tape running out, but still check the footage every few days.
–Rich Mellor,vice president of loss prevention at the National Retail Federation in Washington, D.C. Retail Consultant
Retail Consultant
Staff by zones. Assign staff to certain zones—a few aisles maximum—especially during busy hours. When an employee stays within a small area, he can control it more closely. He will know the merchandise better and can keep tabs on roughly how many of each item is on the shelf, so if a product suddenly disappears, it raises a red flag. Have employees keep an extra close watch on high-shrink items.
Patrol inventory data. Make sure your inventory system sufficiently tells what items are missing so you can pinpoint shrink. Take inventory frequently—even more often for categories you think are higher shrink—so you'll be on top of any issues that arise. Also keep track of vendor deliveries to monitor shortages, and make sure you control back-room storage and have trusted employees in place to account for the merchandise.
Set a no-tolerance policy. Some managers will want to forgive an employee who has stolen a small item if they think she's a good person who's made a one-time mistake. But it's better to stop this behavior before it builds. Upon hiring new staff, get the message across in a caring but firm manner that you won't tolerate stealing and will prosecute. You must put some teeth into your policy.

–Pat Fitzpatrick, president and CEO of Atlanta Retail Consulting in Atlanta
Subscribe and receive the latest updates on trends, data, events and more.
Join 57,000+ members of the natural products community.
You May Also Like
---