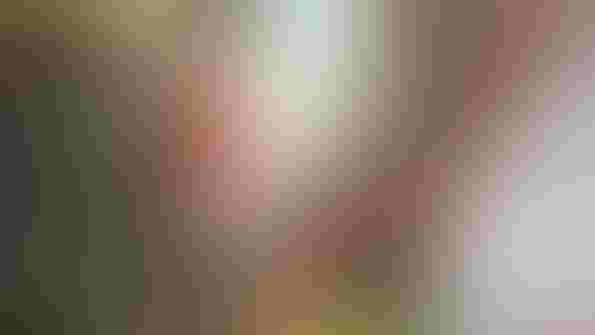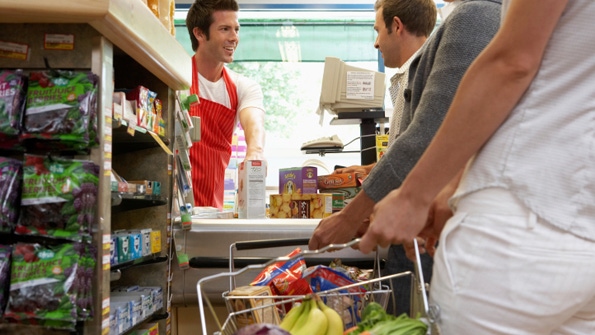 You've got customers through your doors. They're buying healthy foods, supplements and body care for their families. Now, how do you get them to purchase even more products? And how do you accomplish this without being pushy or intrusive or taking too much of your staff's time away from other important duties? We asked two experts and one veteran retailer for their best advice.  
Retail consultant
Generate repeat business. When thinking about increasing basket size, it's not just about what additional products a shopper might purchase that day. You also have to consider the cumulative effect—what can you do now that may inspire her to come back a second and third time and spend more money overall? The best thing you can do is know your products well and talk about them with customers. When you establish an image of being a trusted source for information and products, it has a cumulative impact on basket size.
Ask detailed questions. Instead of standard questions—"Can I help you find a particular pasta sauce?"—train employees to ask shoppers more open-ended questions that start real conversations. For instance: "What are you cooking for dinner?" "Have you tried any organic whole-wheat pastas that you really like?" "What supplements are you taking during cold and flu season?" These kinds of questions will give staff a better idea of what other products to suggest, which can help increase basket size.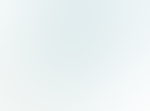 Step-by-step instructions for creating your own QR code.
Go crazy with signage. Of course, it's great to have sale items and related signage scattered everywhere. But even beyond what's on sale, every aisle should have signs and tags that make shoppers stop, read and spend more time there. Use them to call out product attributes like organic or non-GMO. I also love it when stores feature staff picks and include some kind of testimonial. One store I visited recently shot a smartphone video of an employee talking up her favorite new product and attached it to a QR code on a shelf tag.
—Bill Crawford, director of retail and custom publishing at New Hope Natural Media in Boulder, Colorado
Retailer
Stock wow-worthy products. To succeed in retail, they say you need the three-legged stool of a great staff, customers who trust you and a good mixture of merchandise—and all three need to work together. Increasing basket size follows the same formula. You've got the staff and customers, so along with eggs, soup, milk and other tried-and-trues, make sure you're offering plenty of items that will wow shoppers—unique things they didn't come in for and won't find anywhere else. How many stores carry goat butter, cider syrup or glass drinking straws? Not Kroger or Stop & Shop.
Create an awesome atmosphere. For customers to spend more, they have to stay in your store longer than they were intending. The environment has to be homey and welcoming for them to want to schmooze and browse around. Make sure your store smells good. I've gone into supermarkets before and all I smell is bleach, which just makes me want to get out fast. If you have a kitchen, the aroma of cinnamon or whatever delicious food is cooking should carry. You also need eclectic, enjoyable music. If it's too loud or obnoxious, shoppers will leave.
Don't overload registers. If your checkout lanes are too cluttered with magazines, gum and other items, shoppers will feel like they can't bring as much stuff to the register—it's just a psychological thing. In fact, I don't think gum and mints should be on top of registers at all. In my mind, that's expensive real estate. We aim to have just one irresistible higher-ticket item on display at each register—like a new sunblock, cookbook or chai mix—along with a sign saying why it's so amazing.
—Debra Stark, founder of Debra's Natural Gourmet in West Concord, Massachusetts
Marketing specialist
Don't forget the basics. Today you can reach consumers in so many different ways—social media, e-newsletters, shelf talkers. However, while the tools we use have changed, the basics of retailing—and of increasing basket size—have not. It makes no difference if it's 1986 or 2016. Consumers still enter stores with the mindset of buying only what they need, so to inspire them to grab additional items, you have to spark their excitement. Do this by offering a sale price they can't pass up, showing them an exciting new product or suggesting they try an item that complements something already in their basket.   
Tap suppliers for tips. I've always been big on just calling suppliers and asking them for advice on how to sell more of their products. Oftentimes, they'll have marketing materials readily available or other great ideas already up their sleeves. They also may be willing to send in an expert to do staff trainings or give you goodie baskets to give away.
Tell stories. Picture this: Shoppers are waiting in a checkout lane. An employee carrying a box of dog biscuits walks by and asks if anyone has a dog. A few say yes, so he bites into a biscuit. Everyone's faces drop to ground. "It's vegetarian!" he says. People laugh. But more importantly, they're reminded that the dog biscuits you sell are top quality. They may buy some from you next time, but they're definitely going to share this crazy story with their friends, who will then learn about your premium pet products. OK, nobody has to eat a dog biscuit—the point is to turn something unexpected into an educational opportunity. This can go a long way toward increasing basket size on repeat visits.
—Debby Swoboda, founder of Debby Swoboda Marketing Solutions in Stuart, Florida
Subscribe and receive the latest updates on trends, data, events and more.
Join 57,000+ members of the natural products community.
You May Also Like
---