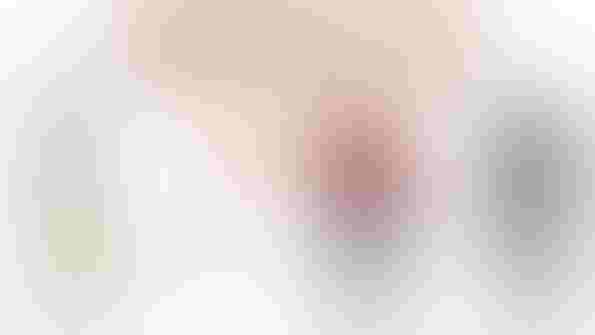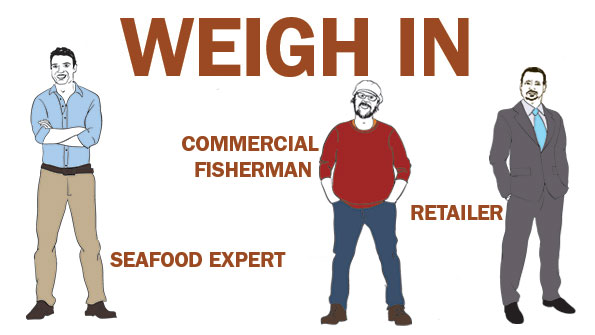 According to a recent National Public Radio poll, 80 percent of seafood eaters say sustainable sourcing is important, and nearly half will spend more money for products that fit the bill. This puts trusted retailers like you in prime position to provide great-tasting seafood that's also eco-friendly. However, finding truly sustainable seafood to fill your cases isn't always easy. The industry is rife with greenwashing, mislabeling and malfeasance, so you really have to dig in, do your research and demand high standards. Three experts explain how.
Three experts share seafood secrets
Sustainable Seafood Expert
Ask, ask, ask. What kind of fish is it? What's the actual species name? Where is it from? How was it caught? Suppliers are hearing these questions from more and more retailers. Even if they don't have answers immediately, you're putting pressure up the supply chain to become transparent. By demanding this info, retailers are effectively creating change.
Share your standards with suppliers.Tell them what you expect. Once you've developed criteria for what you want from a supplier, write potential partners letters explaining that sustainability is critical to your store's mission and that customers rely on you for responsibly sourced products. Be clear that you don't want to work with a supplier who'll just tell you what you want to hear.
Tap into Seafood Watch.The Monterey Bay Aquarium's Seafood Watch program recommends seafood by a stoplight system: Green is the most sustainable; yellow means there might be issues, but it's OK; red should be avoided. Ratings go beyond particular species and consider where and how they're sourced and the status of current populations. Our brand-new Business Program helps retailers keep up on the latest recommendations with full data sets and recognizes stores that move away from red-labeled products.
–Shawn Cronin, Business outreach manager of the Monterey Bay Aquarium's Seafood Watch in Monterey, Calif.

Retailer
Go local (if possible).I have three providers, but I primarily use one local fisherman. The cost is a bit more, but he caters to the specific needs of our shop, which cuts down on overfishing. Fewer fish caught means a better impact on the environment. With a local operator who fishes most every day, nets aren't left out for days on end. Plus, it usually means fresher products for our customers.
Get tight with suppliers.You want to have great relationships with your suppliers. Mine know my needs and how picky I am with fishing practices and fish quality, so they provide the topline products I'm looking for with minimal impact on the environment. Still, it's important to see suppliers whenever possible to keep them aware of my commitment to our staff and customers. 
Merchandise to sell, not waste.If you keep the case clean and use minimal decorations, fresh, quality, sustainable seafood will sell itself and you should have little waste. After you get the case filled and ready to go, walk away and then turn back to look. If you don't immediately think, Dang, that looks good!, adjust the case so you do. We eat with our eyes, so that first impression is key to selling seafood. And then, of course, happy customers will come back for more.
–Wayne Bachmeier, Seafood manager at Central Co-op in Seattle

Commercial Fisherman
Bone up on species. Studies say 90 percent of fish is mislabeled. Whether it's aquaculture sold as wild or one species labeled as another, mislabeling is pretty much standard procedure. To avoid being fooled, learn which species come from where and how they're usually sourced. For instance, on the West Coast, you'll know not to buy any local catches called "snapper" because there's no such thing in the Pacific Ocean. They're actually rockfish.
Look beyond "sustainable" seals.There are about 70 "sustainable" seafood seals and labels. There are probably some reputable players, but most are just greenwashing. Rather than rely on a seal, research companies. You should be able to Google a provider, and its website should clearly demonstrate the fishing methods used and measures taken to not overfish. A package of fish shouldn't look like a NASCAR vehicle with 50 seals of approval, anyway.
Consider a CSF.Much like a CSA, we offer a community-supported fishery model through which restaurants and retailers buy a share of fish. This way, shareholders know who is handling their fish and can trust that it never sits in a warehouse somewhere. We even service shareholders in western Oregon, and I know of CSFs in Alaska that supply businesses in the Midwest. Opportunities are there if you dig to find them. 
–Aaron Longton, Owner of Port Orford Sustainable Seafood in Port Orford, Ore.
Subscribe and receive the latest updates on trends, data, events and more.
Join 57,000+ members of the natural products community.
You May Also Like
---
Sep 20 - Sep 23, 2023
Natural Products Expo East is the East Coast's leading natural, organic and healthy products event.
Learn More