Bayside Market makes a giant impact with a tiny space
Bayside Market makes a giant impact with a tiny space
Back in the day, most natural products consumers bought their goods at small specialty shops and co-ops. Now, with megastores such as Whole Foods Market and large-footprint independents popping up nationwide, shoppers must wheel carts down 20-plus aisles to find everything they need. Not at Boney's Bayside Market.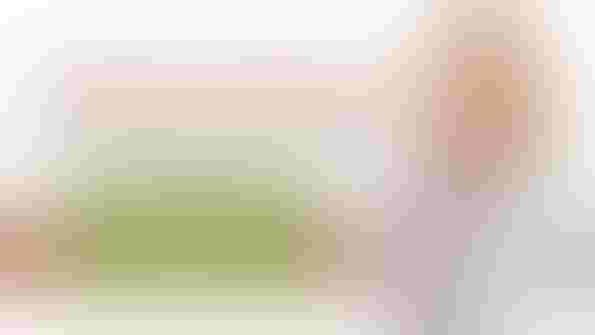 Owner Deborah Boney set up Bayside Market, a 8,500-square-foot store on Southern California's Coronado Island, to give customers the intimate experience of a small retailer, along with typical big-store perks. We're talking a dazzling array of fresh produce, top-notch deli, flush grab-and-go selection and more—all at surprisingly low prices. Here, Boney shares how she drew from past experiences to strike this winning balance.

Natural Foods Merchandiser: Boney's Bayside Market isn't your first rodeo. Tell us your story.
Deborah Boney: My then-husband and I opened a small produce market in the early 1970s. One of our vendors started selling us granola, nuts and dried fruits, so we thought we'd try natural foods. Next we added vitamins, supplements, herbs and bulk. So we sort of fell into the natural products industry. Before long, family members joined the business and all had their own stores, while we went off and did other projects. We took back the original location and another in Escondido, Calif., in the '80s and operated those until selling to Wild Oats in 2000. After that, I laid low for a few years. But I wasn't ready to retire.

NFM: That's when you launched Boney's 2.0?
DB: Exactly. Our current store is actually in the same spot as one of our earlier outlets. It had been one of our nicest stores but wasn't successful. But in the grocery business, so much depends on demographics, and Coronado's have changed a lot since the '70s. Now there are lots of young parents with upscale jobs, retired married couples, military members and tourists.

NFM: How did you design for the current demographics?
DB: We gutted the building and came up with a fresh model and upscale feel. Our main draw is produce, so we put that in the center of the store to leave it very open and built larger shelves on the outsides. We installed a full-service meat and seafood counter, nice cheese island, good wine selection, homemade soup station, sandwich board and grab-and-go section—all of which do very well.
New customers say we're laid out like Whole Foods Market but half the size, and they like that. There's also plenty of parking, which is rare on the island, so shoppers can come and go quickly.

NFM: How do your prices compare with the competition's?
DB: We're very affordable. There are several sandwich shops nearby, but our sandwiches are big and all less than $7. On most days during lunch, we'll see 20 military jumpsuits at the sandwich counter because they love our value. Also, our produce is cheaper than Albertson's or Vons—and it's much, much fresher. Produce draws a lot of people initially and then they find value in the rest of our offerings.

NFM: What else sets you apart from the big guys?
DB: Our personal touch. We have much of the same staff as when we opened in 2004. We know most of our customers and say hi to one another by name. We'll stock pretty much whatever they want or special order it. 
3 tips to maximize a minimal space
Hire a great team. With a small store, it's an ongoing challenge to fit in as many items as you'd like, so you need A-plus managers and buyers. "My grocery managers are fantastic," Boney says. "They're constantly checking sales reports and discussing items to make sure we have the right mix. They're on it."

Price competitively when possible. Many shoppers assume small stores are more expensive than supermarkets or even larger natural stores. For some products, you may have to charge more, but perhaps you can come down a bit on others. Wow customers with value in a few key categories—such as Boney's does with produce and sandwiches—and they'll keep coming back and buying other, more expensive items.

Give local vendors a shot. Small stores often have more flexibility to try out local producers' goods, which lets you stock products shoppers won't find elsewhere. Boney welcomes regionally sourced sprouts, eggs and other items from small vendors. "If we can fit something on our shelves, we'll try it out," she says.
Subscribe and receive the latest updates on trends, data, events and more.
Join 57,000+ members of the natural products community.
You May Also Like
---