Breaking down 4 top online-only grocery retailers
Breaking down 4 top online-only grocery retailers
Wondering which online grocery retailer is the perfect fit for your brand? Here's what you need to know.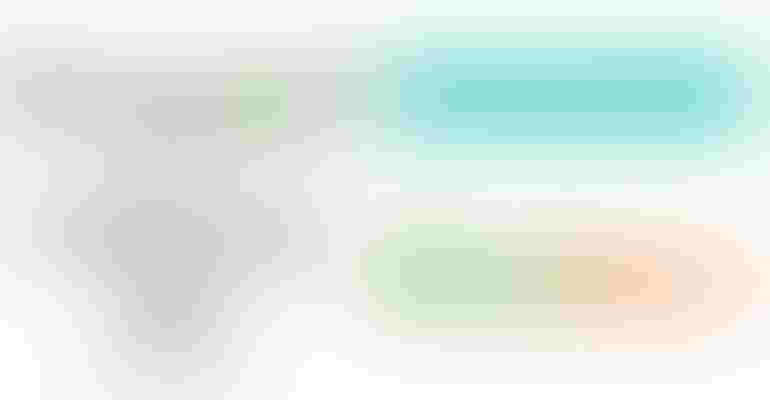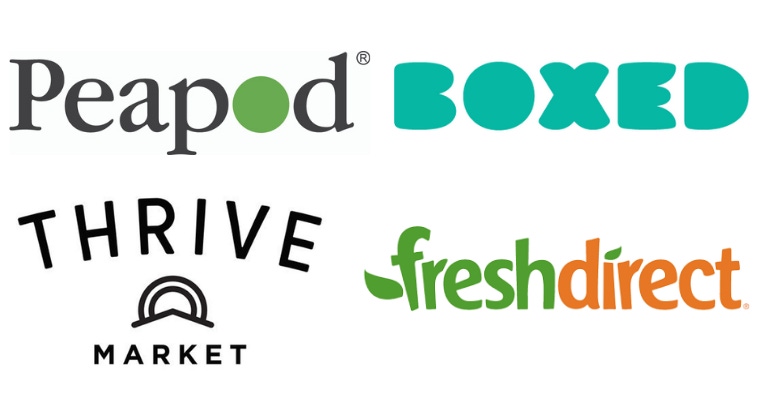 Grocery delivery is surging, with more than half of consumers shopping online for groceries during the COVID-19 outbreak and 93% planning to do so after the pandemic ends. Brands hoping to get in on the action have two options: land in a store offering delivery services (like Walmart, Aldi, Safeway and others) or pursue one of the many online-only retailers popping up to fill the void.
Below, we highlight four e-commerce grocery retailers that appeal to four very different shoppers. Which is the best fit for your brand? Keep reading.
1. Thrive Market
What it is: An online marketplace focused on eco- and health-conscious products that cater to all kinds of specialty diets from organic to keto to paleo. It's also newly B Corp certified, largely thanks to its commitment to organic and regenerative organic agriculture, as well as a Zero Waste fulfillment center effort.
Check it out if: You're bringing either something new and innovative to the marketplace, something they don't already carry (kale chips, sadly, need not apply), or an organic version of something they do already carry. Thrive Market is very selective.
Skip if: You aren't USDA certified organic or non-GMO verified (if you source ingredients from countries that do not permit GMOs, that will work). This is a line the grocer holds pretty firmly.
2. Fresh Direct
What it is: Launched in New York City, Fresh Direct is a major player in the Northeast when it comes to grocery delivery.
Check it out if: You're trying to reach a high-end Northeast consumer, or you offer fresh specialty or organic foods. Fresh Direct shines when it comes to fresh fruits and vegetables straight from local farms as well as farm shares, fresh flowers and other fresh options. This is a big point of differentiation for the brand, which boasts longer-lasting produce than what's offered at grocery stores.
Skip if: It's important for you to reach organic shoppers with a pantry product, or if you're trying to reach a nationwide audience (Fresh Direct is only available in the Northeast and is used mainly by consumers in the New York and Philadelphia metro areas).
3. Peapod
What it is: A grocery delivery service offering thousands of different products that's about ready to go head-to-head with Walmart and Amazon. Peapod targets mainstream shoppers with competitive online prices. It's one of the oldest online grocery markets and reaches Mid-Atlantic East Coast shoppers.
Check it out if: You offer a competitive price. Peapod shoppers are typically aligned with Amazon and grocery shoppers for whom price matters. And because Peapod doesn't offer same-day delivery, these shoppers are willing to wait to get what they really want.
Skip if: Reaching a nationwide audience is important; Peapod recently shuttered its Midwest operations and only delivers on the East Coast.
4. Boxed
What it is: An online bulk retailer with no membership fee.
Check it out if: Your pantry item has a longer shelf life and is suitable for bulk, and if you want to reach a wide audience—Boxed ships everywhere in the contiguous U.S.
Skip if: You make a product that spoils quickly and isn't suitable for bulk.
Subscribe and receive the latest updates on trends, data, events and more.
Join 57,000+ members of the natural products community.
You May Also Like
---