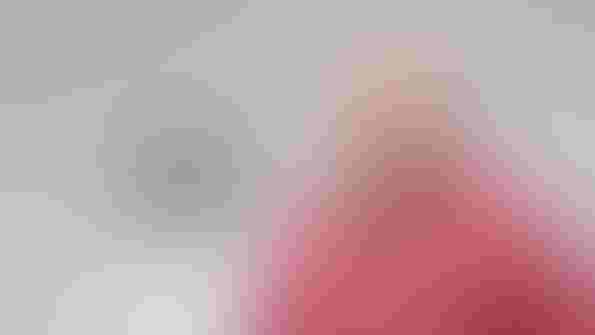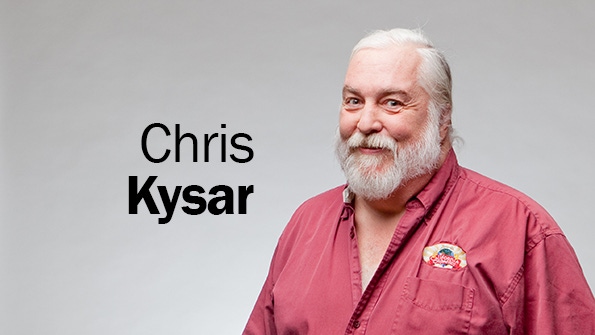 In the early 1980s, when Chris Kysar was all of 21, he owned an automotive body shop. One day he was painting a Porsche, which produced a giant, toxic red cloud. "Right then I had an epiphany," he says. "I realized I had created this red cloud, and I no longer wanted to do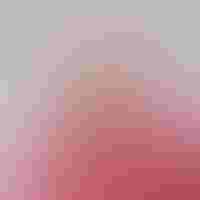 something that was harmful to myself, my staff or my planet. I finished all of the jobs on my docket and closed the shop."
Next, Kysar pulled a 180 and got a job at Mrs. Gooch's Natural Foods Market. Working at this pioneering natural products store schooled Kysar on how food is made, and he became increasingly disturbed by all of the artificial ingredients and scary processing methods that had permeated the food system. He became a champion of organic, and in 2001, he opened his own store, California Organics Market and Café in Nevada City, Calif. To this day, Kysar stocks only the highest-quality products, holds his suppliers to Gooch-esque standards and educates his customers about organic and GMOs.
NFM: Because organic is in your store's name, it must be important.
Chris Kysar: Organic is the pinnacle for me. That is the standard; everything else is secondary. Our produce department is 100 percent organic—with one exception: coconuts, because I haven't found a reliable source. However, I can't have a store that doesn't carry cereal, sodas, etc., so we have many packaged goods that are not organic. If we have a choice between organic corn flakes or corn flakes made with organic corn, I have to take our customers into consideration. If the organic cereal is three times the price, I can't ask them to pay that. But all of our meat is organic. So is everything we use in our deli—milk, cheese (except for one vegan cheese), even mayo and spices.
NFM: Free range and antibiotic free don't make the cut?
CK: When I put in the meat case and deli back in 2001, I was vegan, and I decided I'd carry only organically raised beef, bison and chicken. That meant I'd be walking away from a lot of sales because, even today, many people think natural and free range are equivalent to organic. They are not. Poultry are still given antibiotics, and there's no real distinction other than that animals aren't raised in high-production facilities. I make these choices for me, for my customers and for the planet but also so other retailers can see that you can commit to organic and be successful.
NFM: What's your stance on GMOs and GMO labeling?
CK: When a product is certified organic, that means a producer can't use GMOs. Where GMO labeling becomes critical is when something is called natural. The problem with GMOs is the unknown consequences. If GMOs are so good for us, why do companies spend millions to keep us in the dark? My guess is they suspect there are repercussions. I don't think it's some altruistic thing about feeding the planet, or else they'd stamp This is GMO! on every package.
NFM: Do you worry that the non-GMO movement is diluting the organic message?
CK: The non-GMO movement has become much more vocal, and people are paying attention. But there's a lot of confusion out there. Shoppers have come in saying, "I only buy Non-GMO Project Verified and that's more important than organic." That's a big misunderstanding. The label is a verification of ingredients or processing; it is not above and beyond organic. Organic excludes GMOs already. However, I think what the project is doing is critical—especially for nonorganic products.
NFM: How do you handle GMOs in your store?
CK: We contact every manufacturer to ask its position on GMOs. I want this in writing. More than a few times we've gotten lukewarm or ambiguous responses that use marketing terms and loopholes [to dodge the issue]. You can tell that some attorney wrote it up. We've taken top-selling chips, yogurts and cereals off of our shelves because the company's statement wasn't strong enough. But for everything we do carry, we have strong letters of commitment from those companies.
Make a bold in-store statement - follow Chris Kysar's lead
Commit to organic. Really commit. Having an organic-only produce department isn't easy—but it's doable. Kysar encourages natural retailers to step it up a notch and really make it happen. "Many independent retailers say things like 'we use organic whenever possible,'" he says. "No, they don't. I know this because I do it."
Don't fret lost sales. "By stocking only organic meat, I'm missing out on sales of all those 'natural' meats," Kysar says. "But I'm OK with that." For Kysar, it's more important to set strict meat standards that help protect the earth and consumers' health. Stick to your guns on one issue, such as stocking only organic meat, and you'll find plenty of other places within your store to recoup sales.
Own who you are. "A penny shopper won't shop here, and we can't compete with another store having closeouts—and that is fine," Kysar says. "People come for our sustainably caught salmon, vegan options and more. We're not trying to be everything to everybody. But we want to be something to most people most of the time."
Subscribe and receive the latest updates on trends, data, events and more.
Join 57,000+ members of the natural products community.
You May Also Like
---