Don't pitch the produce: How retailers can participate in food recovery, too
Don't pitch the produce: How retailers can participate in food recovery, too
With a proper food recovery program in place, retailers, restaurants and manufacturers can safely donate excess food to local food banks without liability worries.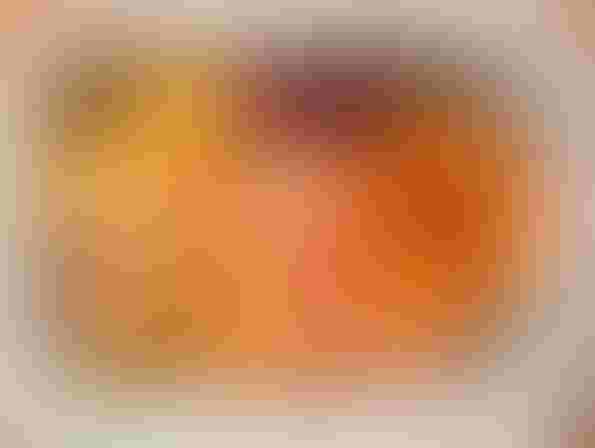 Yes, it is legal to donate certain leftover foods that your restaurant, retail store, company or farm doesn't sell. And if it's done in good faith following protocols designed to ensure safe handling and storage, it's actually a relatively low-risk process.
An estimated 96 billion pounds of food is wasted each year in the U.S. at the production, business and consumer levels. USDA's "Donating Unsold Food" webinar last week invited experts to help businesses that contribute to the country's waste problem understand how they can reduce their footprint.
While any good business would lo
ve to see its leftover food go to those in need, many sit on the sidelines because of fear that they could be held legally responsible if someone becomes sick after consuming products they donate.
But, they really shouldn't be so worried, the panelists said. "When people are trying to do the right thing, it is unlikely that the law will be used as a sword against them," said Nicole Civita, director of the Food Recovery Project at the University of Arkansas School of Law, during the webinar.
In 1996, President Clinton signed the Bill Emerson Good Samaritan Food Donation Act into law. It protects companies, associations, retailers, restaurants, farmers and organizations that make good faith food donations to nonprofit organization that feed the hungry from liability.
Donations covered by the law must be "apparently wholesome food" or "apparently fit grocery product," meaning that they must meet all quality and labeling standards imposed by federal, state and local laws. Only instances of "gross negligence" or "intentional misconduct" -- both defined within the law -- are subject to liability.
Civita said that even some products that don't meet all federal, state and local standards may still be donated if the donor notifies the receiving nonprofit about products' nonconformities, and the nonprofit knows how to recondition the products and agrees to do so.
The Good Samaritan Food Donation Act is just the beginning; many states provide additional protections for food donors or have different rules regarding labels, disclosures or allergen declarations. States may also have their own laws dictating which kinds of unrecoverable foods may be donated to be used as animal feed, Civita said.
So, crafting a food recovery program will require a little research, but it could pay off in the form of reduced disposal costs for businesses, and a sense of doing something for the greater good.
"If you don't know where to start, do it with your local health department," Civita recommended.
To learn more about how your store or business can help address food waste issues, click through Civita's presentation and some of the additional resources below.
Feeding America – Find a local food bank near you
Legal Guide to Food Recovery – Read more about the law and tips on what a food recovery plan should address
EPA's Food Waste Assessment Tools - Explore potential ways to reduce waste for your business
Subscribe and receive the latest updates on trends, data, events and more.
Join 57,000+ members of the natural products community.
You May Also Like
---