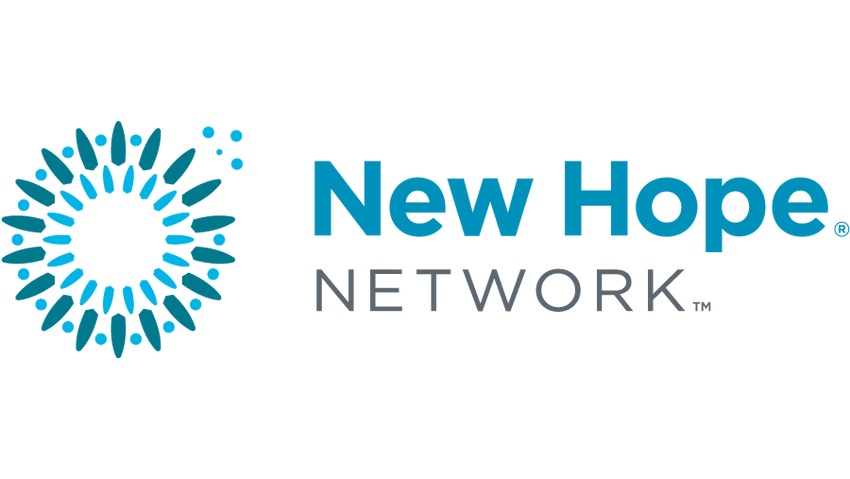 The stronger the stink, the bigger the smile. If you've ever watched your dog flop and roll on something gamey, you've seen that beaming grin of olfactory delight that, say, a dead carp incites.
Other than, perhaps, Limburger-cheese lovers, humans are puzzled by such odorous preferences—although the more enlightened among them lovingly forgive and immediately rectify the problem with natural pet shampoos and wipes.
Research shows that, despite the recession, naturals consumers are remaining relatively loyal to coat and body care products, as well as supplements, for their pets. And these pets aren't only dogs and cats, but birds, guinea pigs, ferrets and even horses.
By the numbers
Between November 2007 and November 2008, conventional pet and personal body care sales dropped 20 percent to $1.77 million, while the same category in the naturals channel saw sales of just more than $1 million, only a 7 percent dip from the year before, according to SPINS, a market research firm in Schaumburg, Ill.
Customer profile
"Pet owners today regard their animals as part of the family," says Andree Falardeau, president and founder of Nature's Dog by Canus in Waterbury, Vt. "With the contaminated-pet-food scare that killed and sickened thousands of animals last year, many pet owners upgraded to better, more natural products and are leery of switching back."
Sara Seger, who manages one of the two Poudre Pet & Feed Supply stores in Fort Collins, Colo., which sell natural and holistic pet products, concurs.
"Three-quarters of our customers regard their pets as family members," she says. "The other 25 percent still care and think of their pet as more than just an animal."
Retailer's view
The two most frequent questions customers ask about shampoos and related products concern safety and effectiveness, Seger says.
"They want shampoos that are tearless and non-irritating and soothing for itchy skin," she says. "They also want a shampoo that will restore a dirty coat back to its original color."
On average, customers buy shampoos every fourth to sixth visit, Seger says. "We tell them bathing a pet no more than once a month is the general recommendation, unless their vet indicates otherwise," she says.
Goats and coats Nature's Dog by Canus makes safe and effective shampoo, bar soap and wipes based on goat's milk.
"Since a dog's pH is one of the highest among mammals," Nature's Dog's Falardeau says, "the high alkalinity makes the skin susceptible to irritations, rashes and hot spots. Goat's milk has healing, moisture-rich benefits with the right protein structure to be quickly and easily absorbed."
In addition to goat's milk, the shampoo contains blue cedar for fragrance, neem and juniper oils to repel fleas and ticks and fight dandruff, tea-tree and meadowfoam-seed oils to heal dry skin and hot spots, and shea butter for shine, Falardeau says.
The company also sells alcohol-free wipes moistened with goat's milk and conditioners that make the wipes thick and spongy.
A helpful message retailers can impart to customers is that a clean coat helps prevent skin diseases, Falardeau says.
Facts for retailers
Other useful facts for retailers come from Fairfield, Iowa-based L&J Green Products, maker of the de Botanica line of natural and organic pet-grooming and spa products. Human skin is three to five times thicker than most pets' skin, and because skin is the largest organ of the body, pets more easily absorb environmental toxins, according to the company.
Indeed, research indicates that adaptations over the centuries have weakened pets' immune systems, the company says, adding that skin conditions are the No. 1 reason for pet visits to veterinarians.
Pampering pets naturally
de Botanica products, on the other hand, are governed by the rule, "First, do no harm." Its products contain only organic, plant-based ingredients and pure-grade essential oils, jojoba oil, wheat-germ oil, vitamin E, tea-tree oil, yucca, lavender, chamomile, freesia and certified-organic aloe vera.
The de Botanica line includes various oatmeal-based conditioning shampoos and a sensitive-skin shampoo; Aromatherapy Dog Mists to keep coats non-sticky and fresh; and lavender-scented Dog Bath Wipes and catnip-oil-based Catnip Bath Wipes. Also, de Botanica's Pet Laundry Wash uses a cellulose-based brightener and forgoes harsh detergents, enzymes or bleaches.
Supplement success story
When Ann Robbins-Udel, a newspaper sales executive in south Florida, rescued a Moluccan cockatoo named Miko seven years ago, the poor bird had a half-inch gash in his chest and severely picked feathers from self-mutilation.
Over the years, an avian veterinarian was able to bring the self-destructive behavior under control; however the feathers remained in " a constant state of deterioration," Robbins-Udel says.
Then, in March 2008, Robbins-Udel began feeding Miko cold-milled, organic flaxseed made by Flax USA. The result?
"Miko has (molted) a profusion of tattered, ragged, old feathers and has grown the most beautiful, strongest feathers he has had," Robbins-Udel says.
Flax USA
Located on a family farm in the heart of flax-growing country, Goodrich, N.D., Flax USA last year added three pet supplements to its 10-year-old line of products for humans.
Flaxy Dog, Flaxy Cat and Flaxy Horse are rich in omega-3 fatty acids that support healthy immune systems and shiny coats, says Stephanie Stober, who, with husband John, owns and operates the business.
Flax USA uses a proprietary process that grinds flaxseed without raising its temperature, thus preserving its nutrients and extending shelf life by 22 months, Stephanie Stober says.
"Just add them to the top of food the pet is already eating and, presto, our Flaxy products instantly make the meal more nutritious," she says.
Dream Coat
If Flax USA is a new entrant to the beautiful-from-within coat category, Halo's Dream Coat is a veteran. The 18-year-old product is a blend of soybean oil, wheatgerm oil, safflower oil, sunflower oil, garlic oil, cod liver oil and anise.
"It can help if your pet has allergies or is prone to itchiness," says Donna Spector, DVM, Halo's veterinary adviser. It is an essential fatty acid supplement made from a natural blend of six virgin oils that provides a balance of omega-3 and omega-6 fatty acids. Fatty acids help a pet deal with the itch from the inside out. It can also help improve skin suppleness, reduce shedding and promote healthy growth of the undercoat in pets, she says.
"Traditional pet foods are usually cooked at high temperatures, which often removes or inactivates many beneficial fatty acids. Fatty acids are crucial to skin and coat health," Spector says.
John Monanhan is a Fort Collins, Colo.-based freelance writer.
Subscribe and receive the latest updates on trends, data, events and more.
Join 57,000+ members of the natural products community.
You May Also Like
---
Sep 20 - Sep 23, 2023
Natural Products Expo East is the East Coast's leading natural, organic and healthy products event.
Learn More